Desk Top Audio Systems

Stylish and convenient, these models make it easy to enjoy music with high quality sound as you go about your daily life. Use them anywhere, such as the kitchen, bedroom or den.
Sound Bars

From the flagship model that provides the ultimate sound environment to the convenient model for easy surround sound, the sound bars fulfill your audio and home theatre entertainment desires.
AV Receivers / Amplifiers

Functioning as a MusicCast hub, they provide numerous external inputs for enjoying music from all types of equipment. In addition, they offer a seamless user interface that lets you enjoy all their music sources in all AVR zones with operation from the MusicCast App. They also make it possible to assemble an overwhelming multi-room audio system.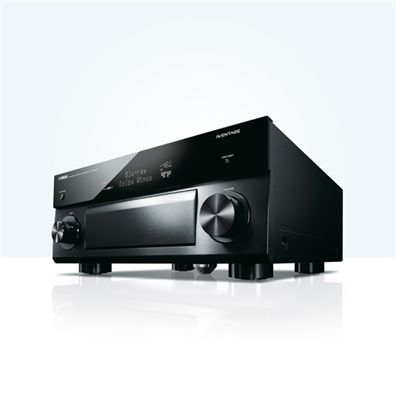 Flagship 9.2-channel AVENTAGE AV receiver offering the ultimate in sound quality and 3D presence.

Other Colors Available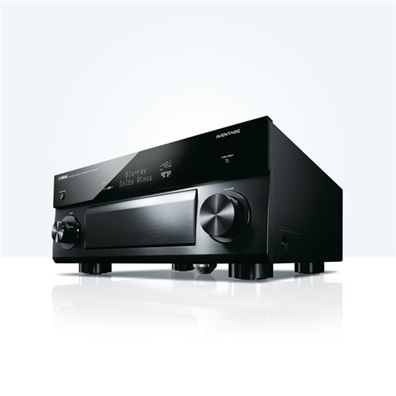 Superior 9.2-channel AV receiver, only made possible by Yamaha's advanced technology and expertise.

Other Colors Available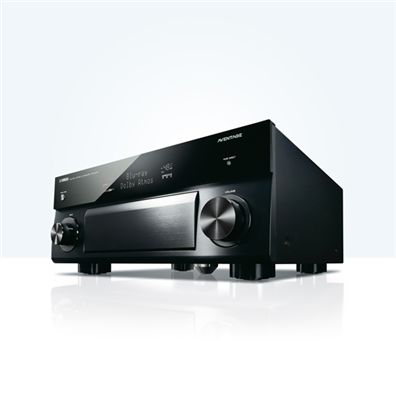 High-end 7.2-channel model with incredible audio capabilities and extensive video functionality.

Other Colors Available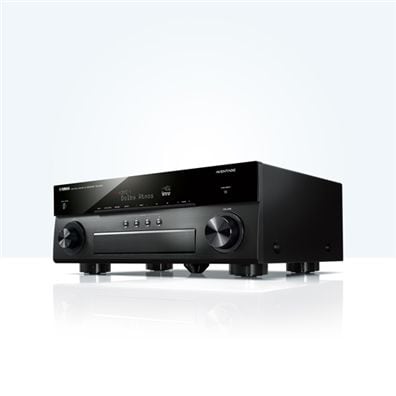 7.2-channel AVENTAGE AV receiver that combines high power with a huge range of great features.

Other Colors Available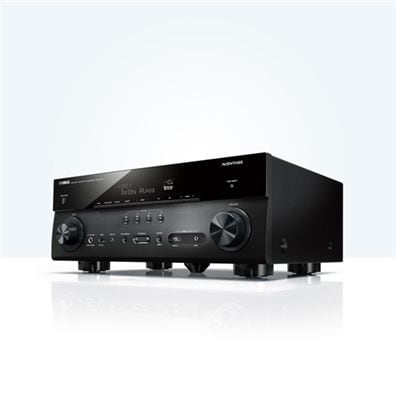 7.2-channel AVENTAGE AV receiver equipped with Yamaha's latest functions for total enjoyment.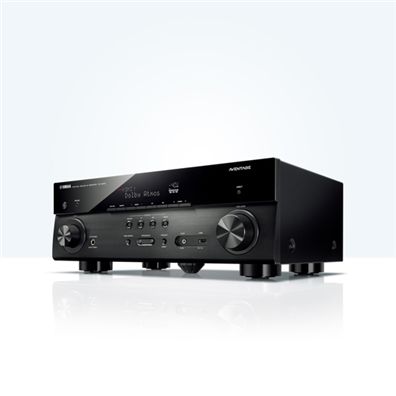 7.2-channel model supports MusicCast to ensure the widest possible range of entertainment choices.

Other Colors Available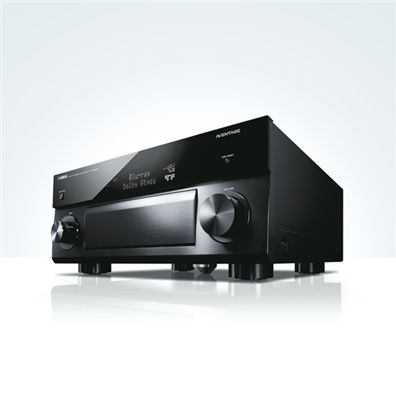 High-grade audio design 9.2-channel AVENTAGE AV receiver with high performance ESS DACs and support for Dolby Atmos® and DTS-X™. Provides the latest HDMI, including HDR and BT.2020, and features a symmetrical power amp layout, YPAO™ 3D measurement and Zone 2/3 audio processing.

Other Colors Available
9.2-channel AVENTAGE AV Receiver features Dolby Atmos® and audiophile-grade performance with the two latest ESS DACs and High-Resolution audio playback. It also supports 4K Ultra HD, WiFi, Bluetooth® and multizone features up to 4 zones.

Other Colors Available
Offers Dolby Atmos® and High-grade audio with the latest ESS DAC, a Symmetrical Amp layout and a Rigid Chassis. This 7.2-channel AVENTAGE Network AV Receiver also features 4K Ultra HD full support with 7-in/2-out HDCP2.2 compatible HDMI terminals.

Other Colors Available
Wireless Streaming Amplifiers

By connecting one of these amps to the audio amp or AV receiver and speakers you are presently using, you can fully enjoy the MusicCast feature, and listen to music with superb sound quality.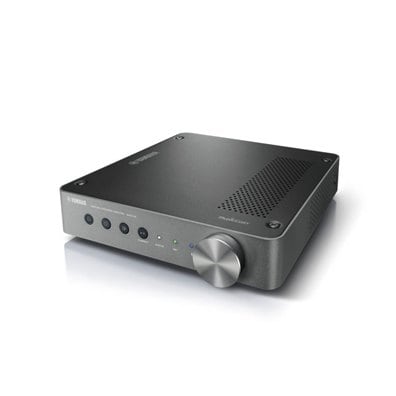 The WXA-50 is a new-concept audio component that goes beyond conventional audio thinking. It let you access a wide variety of audio content such as music from streaming services or stored on a smartphone, and enjoy high quality sound and style thanks to the ability to network with Yamaha's exclusive MusicCast multi-room audio system. High functionality and performance bring you musical enjoyment just the way you want it.
Simply connect the WXAD-10 to your current audio system, and make your whole system smart! Wireless music playback with Bluetooth® and Airplay®, music streaming services, and more are yours to enjoy ― like never before. It's also compatible with Yamaha's wireless music system MusicCast, so you can add your audio components to the world of MusicCast and infinitely expand your music listening possibilities. The WXAD-10 brings intelligent new functions into your current system, taking it beyond past constraints and truly making it 'smart' with all the latest, convenient features.
Hi-Fi Components

You are able to enjoy a new style of musical entertainment from legacy sources such as records and CDs to smartphone music, streaming services, high resolution content and more, all with Yamaha's renowned high sound quality.
You'll enjoy a wide range of sources and functions, from CD, USB and FM / DAB radio to the latest versions of Wi-Fi, MusicCast, AirPlay® and Bluetooth®. Not only convenience, you get all the high sound quality you demand. Support for MusicCast means you can always enjoy your favourite music. And by adding other MusicCast compatible components, you expand your musical enjoyment even further.

Other Colors Available
Hi-Fi Systems

Delivering the high sound quality of a true Hi-Fi system, this all-in-one unit lets you enjoy a wide range of music sources with excellent sound quality.
Speaker Systems

With this all-in-one bookshelf Hi-Fi monitor speaker, you can enjoy a wide range of music sources with true Hi-Fi quality. It's an all-round powered speaker system that you can also use near a PC or TV.