Discover True Sound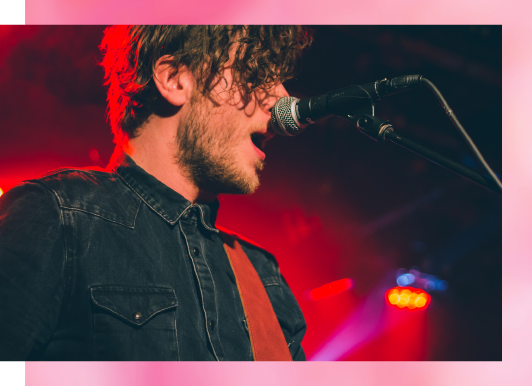 Discover True Sound
Steeped in rich musical traditions that have spanned more than 130 years, Yamaha continues to explore the limits of sound.
From the concert stage to the recording studio, this unrivalled musical history has shaped the way we listen to music in the home. And it is with this unyielding ambition to reproduce the intangible nuances of a live musical performance that inspires innovation and redefines how we experience music - bringing you closer to the artist.
Today, Yamaha remains at the cutting-edge of technology with a new generation of home audio devices that enable you to access and share music effortlessly.
Introducing MusicCast.
What is MusicCast?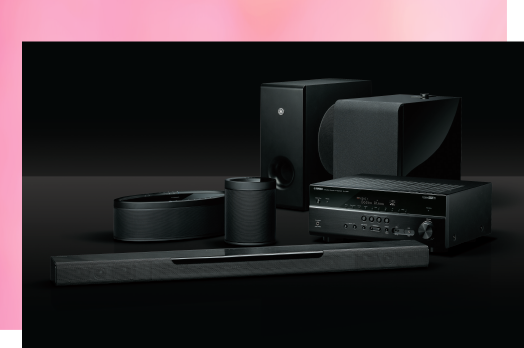 What is MusicCast?
Discover the powerful capabilities of Yamaha's whole-home technology that elevates your listening experience in the spaces you love.
MusicCast represents the cutting-edge of audio technology and trademark sound quality that Yamaha is renowned for.
Superior construction, detailed design and innovative technology combine to reflect an ethos of the world's biggest Musical Instrument manufacturer.
From AV receivers to sound bars, to wireless speakers – whatever your needs are, MusicCast brings your home entertainment experience to a whole new level.
Share Music In Every Room
Share Music In Every Room
Imagine sharing all the music you love throughout the home – no matter the format. From your favourite vinyl to AirPlay®, Bluetooth® to music streaming services* and even sound from your TV, MusicCast has it covered.
Additionally, all MusicCast products are designed with sound quality at the front of mind. High-res formats including Apple Lossless (ALAC) up to 96 kHz, WAV, FLAC and FLAC or AIFF up to 192 kHz are supported.
*Music streaming service availability varies by region and product.
MusicCast SURROUND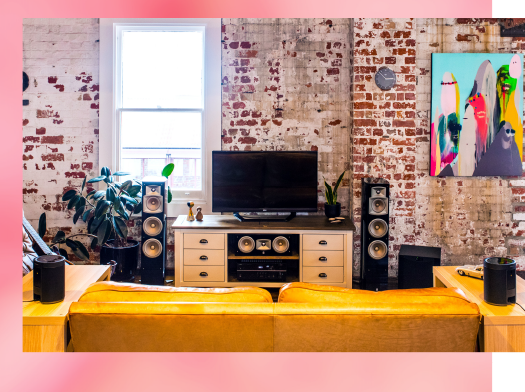 MusicCast SURROUND
Unlock the full capabilities of wireless surround sound by combining a MusicCast AV receiver or Sound Bar with a pair of MusicCast 20 speakers or a MusicCast 50. Sync the speakers seamlessly to produce the ultimate, immersive experience for enjoying your favourite TV shows, movies and games.
Sound Bars
MusicCast BAR 400, MusicCast BAR 40
AV Receivers
RX-V Series: RX-V3085, RX-V2085, RX-V1085, RX-V685, RX-V585, RX-V485, RX-D485, RX-S602
AVENTAGE Series: CX-A5200, RX-A3080, RX-A2080, RX-A1080, RX-A880, RX-A780, RX-A680
AirPlay 2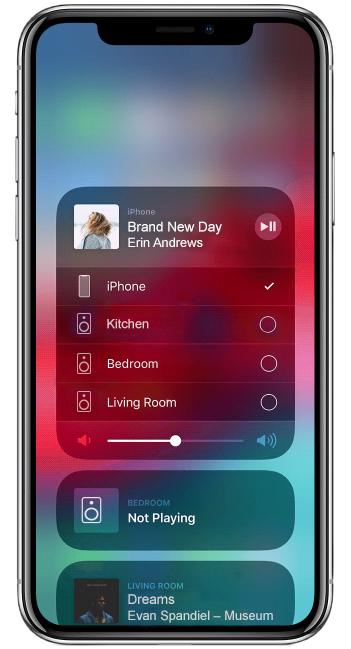 AirPlay 2
Hey Siri. Play music in the kitchen and living room.
AirPlay2 adds the ability to stream Apple Music and other streaming services to multiple MusicCast devices throughout your home. Easily control it from your iPhone or iPad, link it with a HomePod, or simply ask Siri for an assist.
Spotify Connect (now works with Spotify Free Account)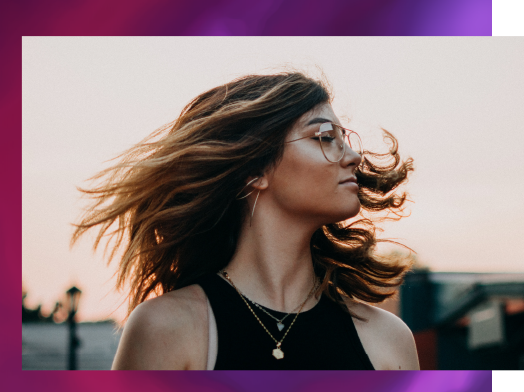 Spotify Connect (now works with Spotify Free Account)
Connect to a world of music directly from the Spotify app, freeing up your phone so you can watch videos and take calls without interrupting playback.
Spotify Connect lets you stream music directly to your MusicCast speaker or device. Now you can tap into this endless library of music with both Spotify Free and Spotify Premium accounts.
Voice Control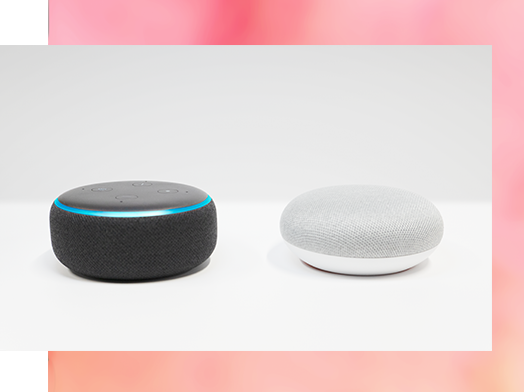 Voice Control
Touch or voice control – the choice is yours. Intuitively control a single MusicCast product or an entire whole-of-home system with ease using Alexa or Google Assistant and hear your home come alive.
*Availability of voice command control via Amazon Alexa and Google Assistant varies by region.

Sound Bars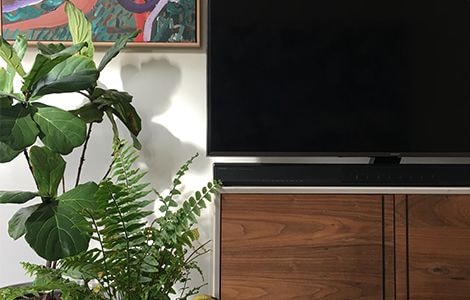 Sound Bars
The all-in-one sound solution can now extend to other rooms with the power of MusicCast.
Sleek and compact
Seamless integration
Wide variety of performance levels to suit any home
Wireless Speakers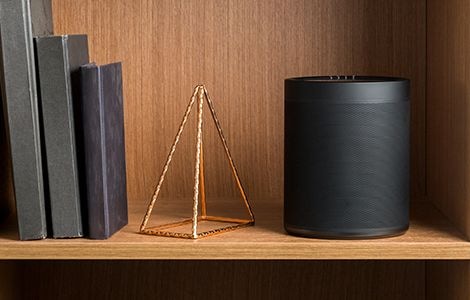 Wireless Speakers
Versatile Speakers for any occasion that deliver sound beyond expectations.
Simple app and voice control
Instant playback features
Space-saving design with surprisingly big sound
AV Receivers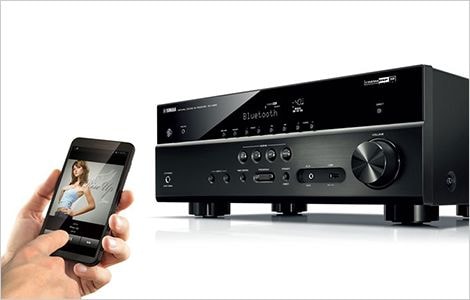 AV Receivers
The beating heart of your home entertainment system is now even better.
Powerful performance
Seamless integration
Extensive features to suit all audio needs
Wireless Streaming Amplifiers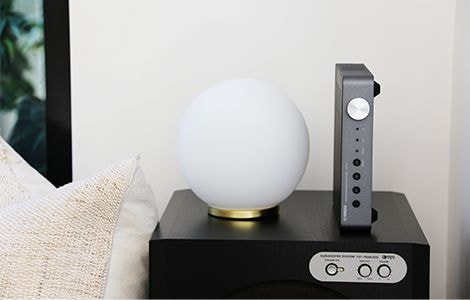 Wireless Streaming Amplifiers
Update your existing wired Speakers or bring your existing setup into the future with MusicCast.
High-performance design
Versatile control and connectivity
Slim and inobtrusive (can be placed horizontally or vertically)
Hi-Fi Components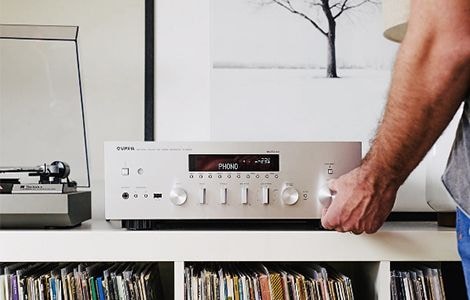 Hi-Fi Components
Trademark Yamaha sound quality – now shared throughout the house with ease.
Trademark sound quality
Endless connectivity
Multi-room capabilities across a wide range of sources
Hi-Fi Systems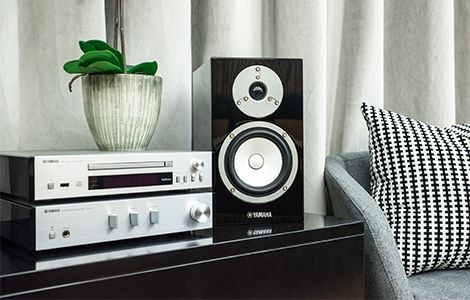 Hi-Fi Systems
Hi-Fi sound performance meets MusicCast versatility in a compact yet elegant package.
Hi-res sound quality
Endless connectivity
Multi-room technology combined with time-honoured craftsmanship

Renowned for being the most technologically advanced piano in the world, the self-playing Disklavier ENSPIRE brings real piano performances to any home. Now with the added power of MusicCast, the distinct beauty of Yamaha keys can be heard throughout the house.
Got more questions?
Check out our