Blending into everyday life
A stylish new part of your life
Decorate your living space and enjoy your music at the same time. Put it on a shelf or hang it on a wall like a picture frame. From songs on your smartphone to internet radio stations and streaming services — enjoy all your music easily, conveniently, stylishly.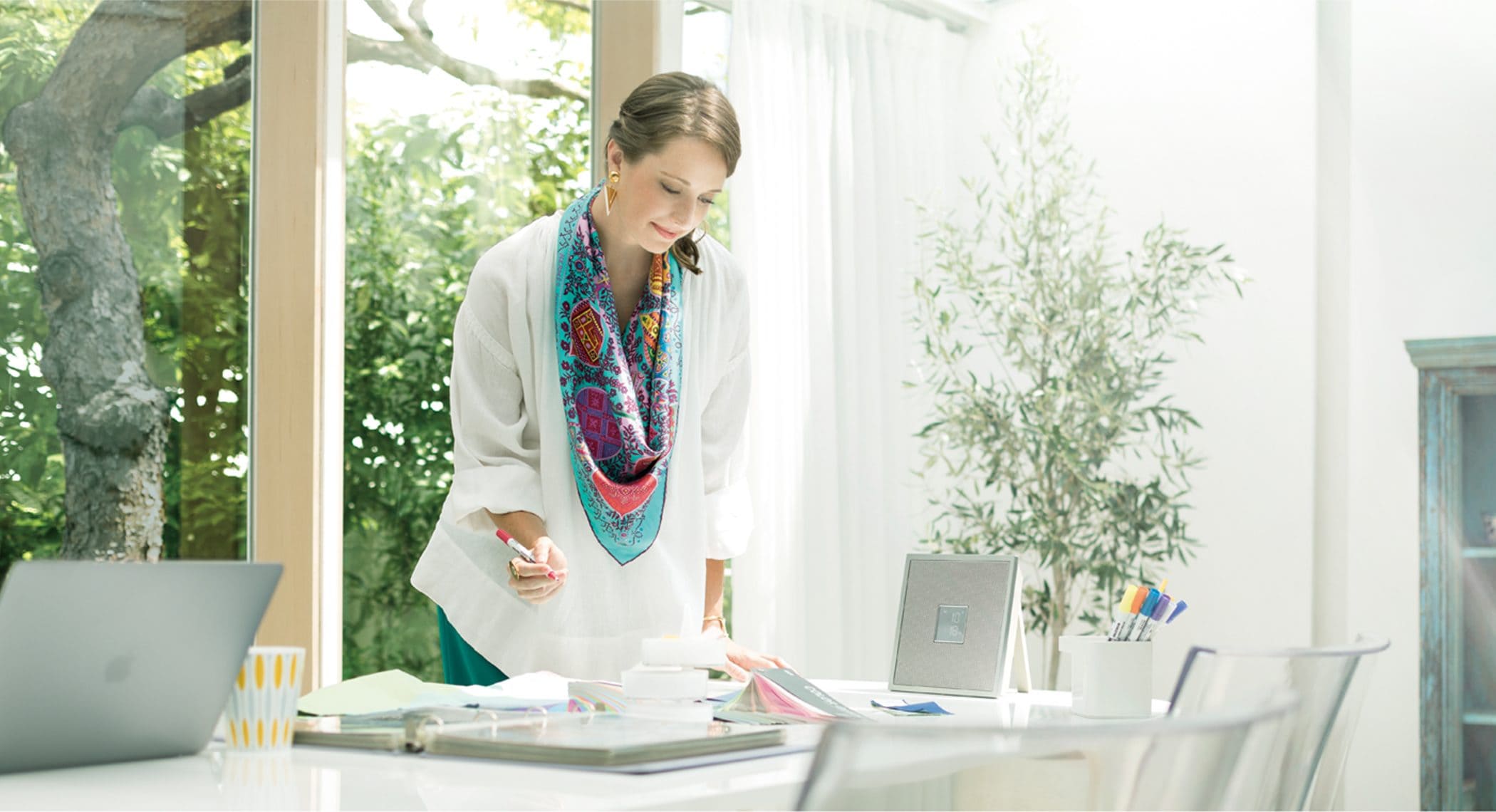 Enhances any Interior
The ISX-18 gives expression to your refined taste and creates a more relaxing environment. Not only does it sound good — naturally, because it's from Yamaha — it looks good, too. The high-quality aluminium frame adds an elegant touch of color and texture to your interior, an enhancement you'll notice with both your eyes and ears!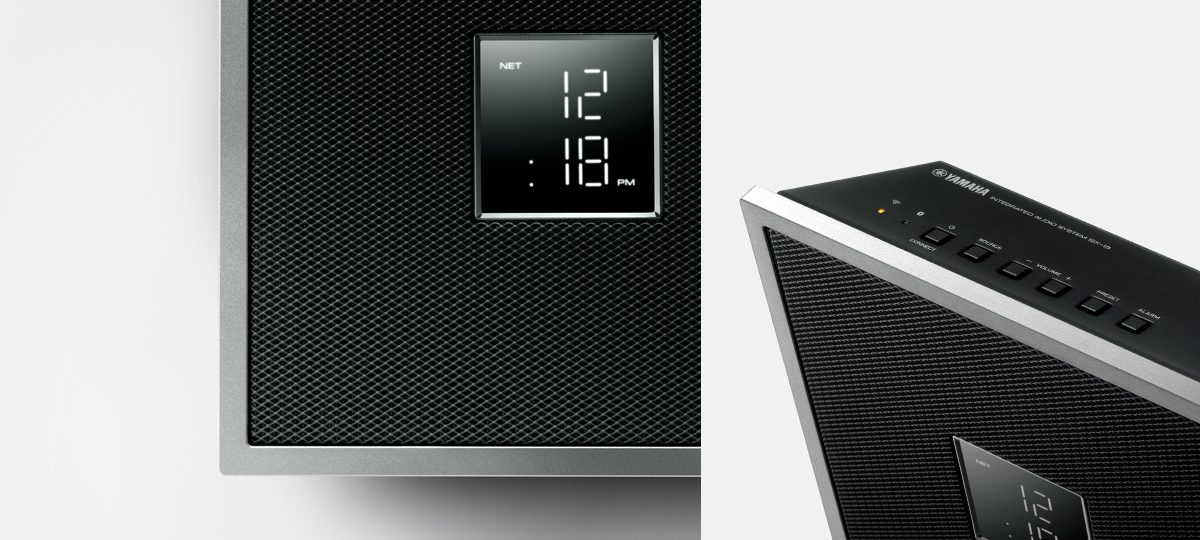 Perfect harmony
Both stylish and compact, the ISX-18 can be placed like a work of art to beautify any interior. A keyhole on the rear allows you to hang it on a wall.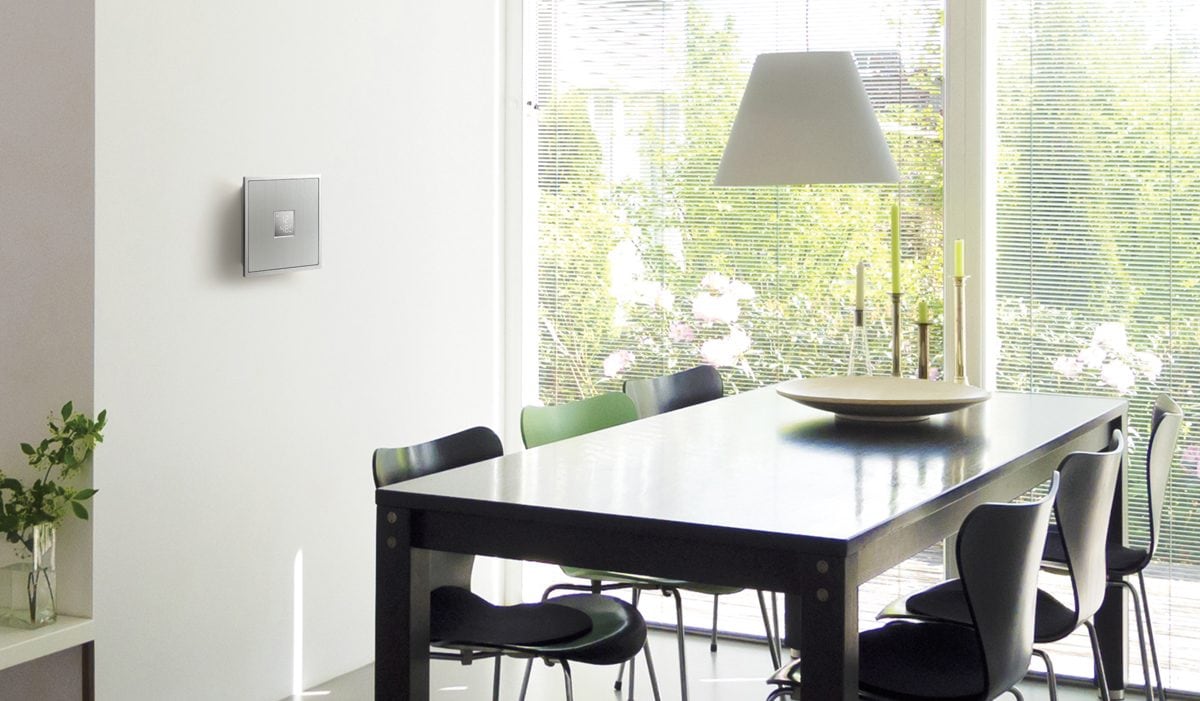 Your music—everything, anytime
Find your favourites, discover new ones
The ISX-18 is compatible with a large variety of popular streaming services, including the widespread Spotify®, the up-and-coming Tidal and Deezer services, as well as Napster®, Qobuz, Juke and others — letting you enjoy all your favourite artists, discover new ones, and get music content from all over the world.
* Music service availability varies by region.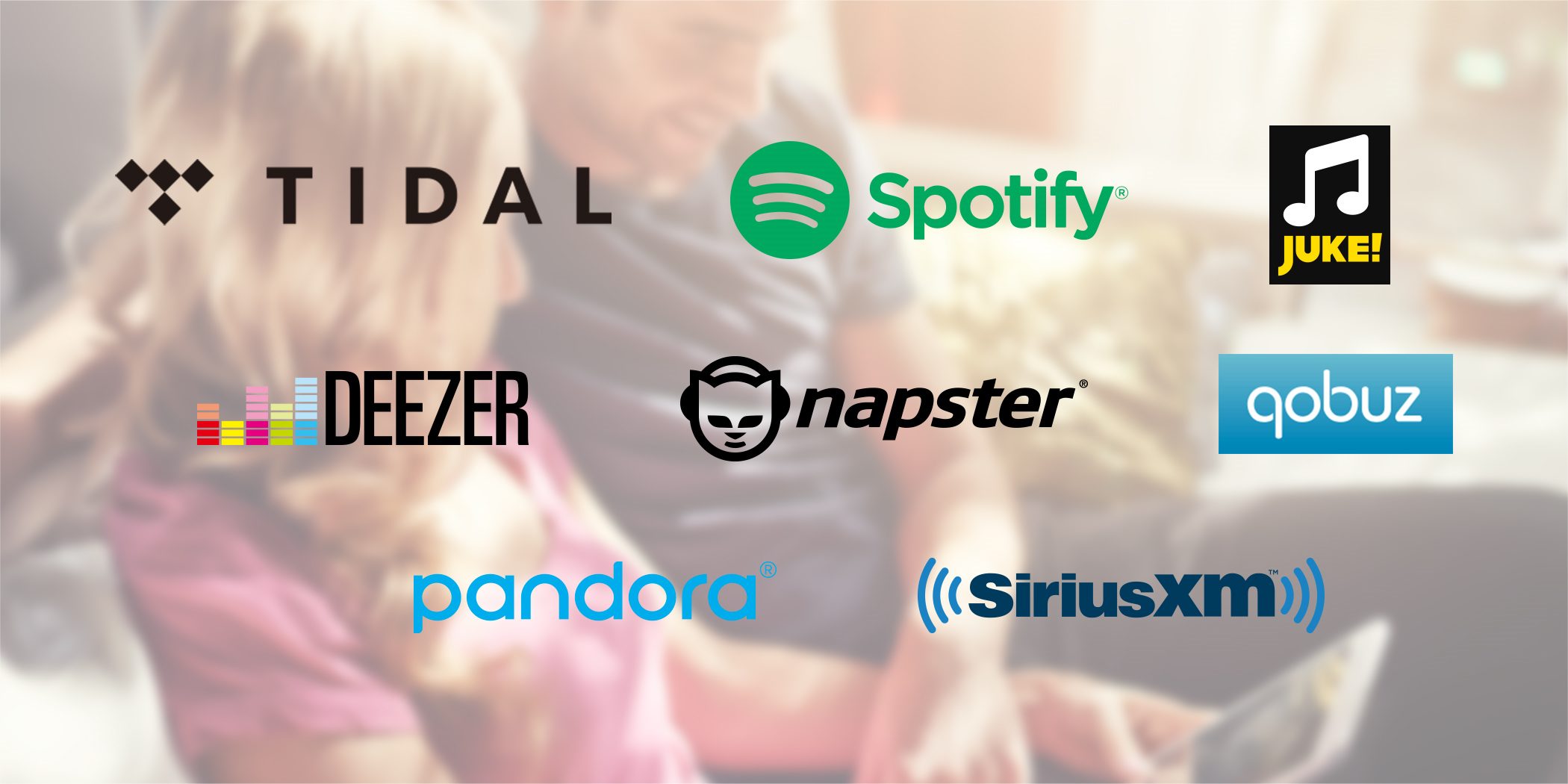 Your music everywhere
MusicCast employs a high performance wireless network to deliver music and audio enjoyment. It can stream digital music content from your smartphone, PC or NAS to other MusicCast devices in your home. Play the same song in several different rooms, or enjoy whatever music you want, anywhere in your home.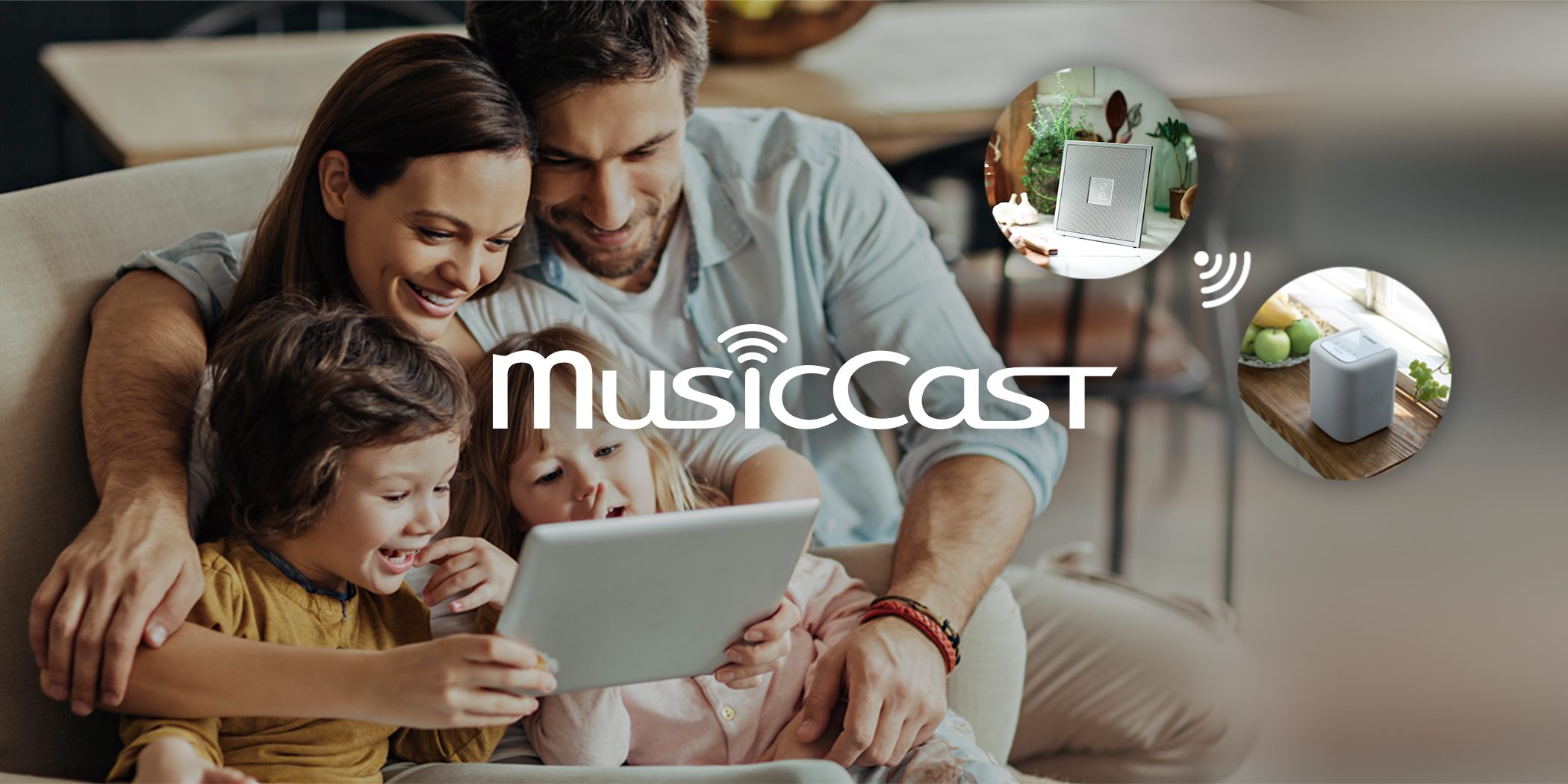 Stream all your favourites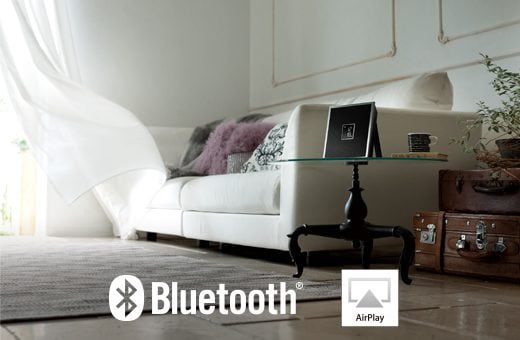 Stream all your favourites
Listen to any and all of your smartphone music sources via wireless Bluetooth® or AirPlay® connection, and enjoy music from your music apps, Internet radio stations, or YouTube™-type video services.
Control just as you want
It's all in the palm of your hands — with the free MusicCast CONTROLLER app. Just tap and flick, and set the music you want. What's more, you can call up EQ settings and fine-tune the sound of your music sources to best match the listening space or your personal preferences, with separate settings for the High, Mid and Low bands.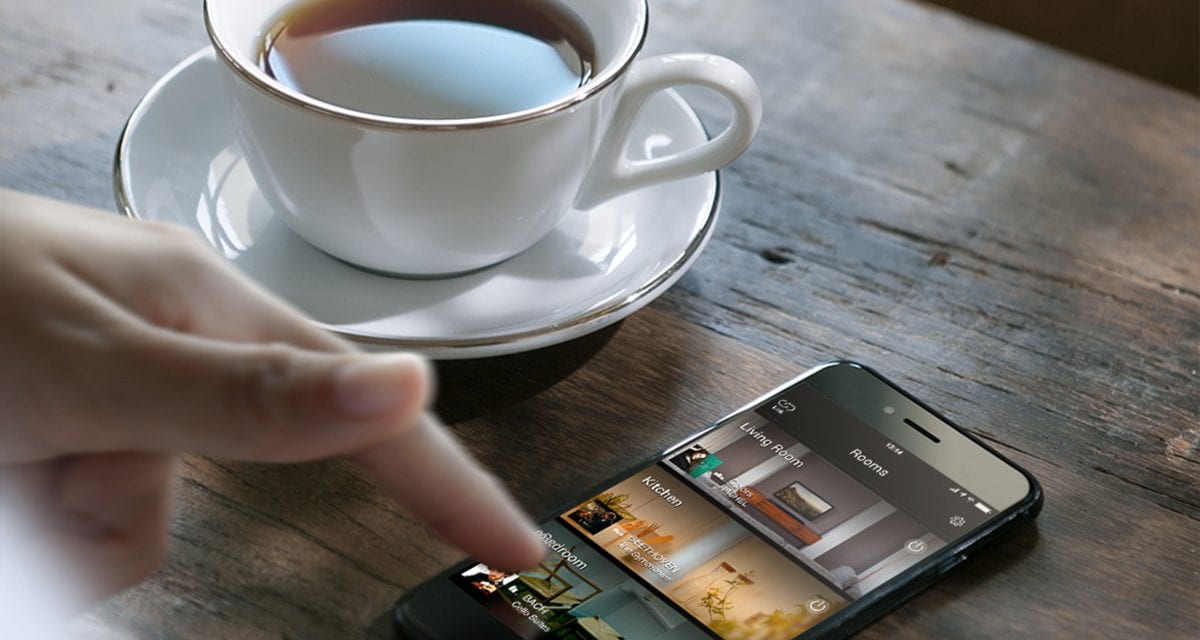 Start your day with music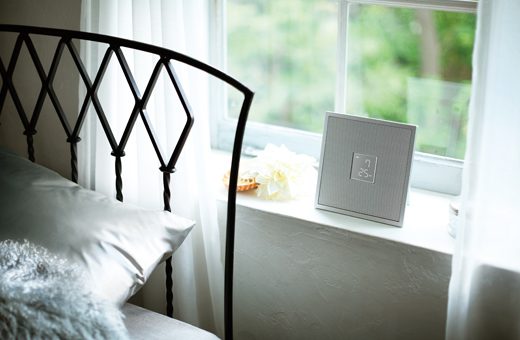 Start your day with music
Use the comprehensive MusicCast app to easily make alarm settings on the ISX-18 ― not only wakeup time and volume, but even the sound source, and other functions. What's more, you can have the volume of the selected source to increase gradually, for a gentle wakeup.
Slim body. Quality sound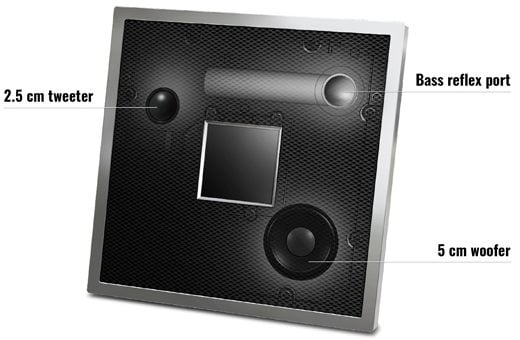 Slim body. Quality sound
Full, dynamic sound you wouldn't expect from such a small package. The ISX-18 features a two-way, dual-speaker system with a 2.5 cm (1") tweeter and 5 cm (2") woofer. With a high-quality magnet and a special bass reflex port, the small enclosure puts out remarkably powerful sound with excellent bass response — taking full advantage of Yamaha's famed audio expertise and technology.