SILENT Piano™ conversion kit RSC2
What is SILENT Piano™?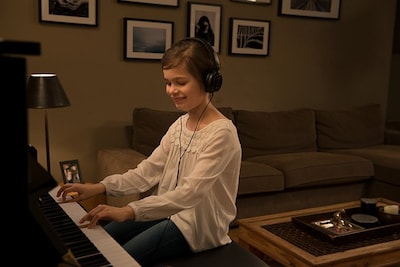 When the SILENT Piano™ function is activated, the hammers will no longer hit the strings and instead, a highly sophisticated sensor-technology captures all movements of the keys and sends them to the digital tone module. Play a real acoustic piano with headphones at any time, day or night without being disturbed or disturbing others.
Pure, natural sound.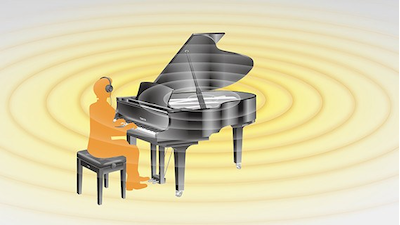 Three proprietary technologies work together to emulate the natural feeling and sound of an acoustic piano in your headphones. Virtual Resonance Modeling (VRM) recreates the resonance of the strings, soundboard and case. Our advanced binaural sampling method simulates the sound you hear when sitting at the piano. Smooth Release Technology models the subtle interactions of the piano strings with the damper.
Find your voice.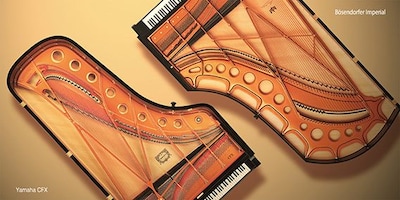 The world-renowned Yamaha CFX and Bösendorfer Imperial concert grands are two of many digital voices available in your headphones including electric pianos, harpsichords, organs, strings, choir and synth pad.
Every nuance, every note.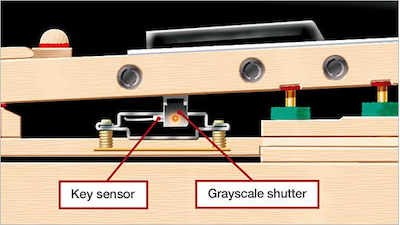 Our patented non-contact Optical Sensor System continuously measures the movement, timing, depth and force of every key attack and release to faithfully capture and reproduce the subtle nuances of your performance.
Specially designed Hammer shank stopper.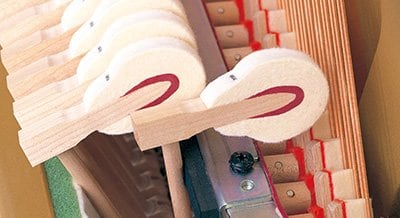 Our specially designed Hammer shank stopper is the result of refining our SILENT Piano™ technologies for over 25 years. This expertly installed device will allow you to silence the piano at any time without affecting the piano's touch or playbility.
Smart Pianist App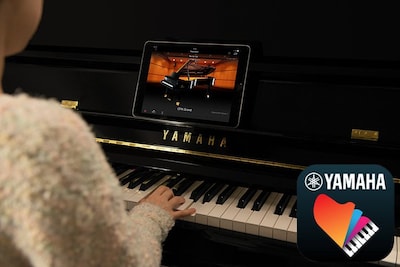 The smart device app "Smart Pianist" (available as a free download) enables you to use the functions such as selecting Voices, controlling the metronome intuitively with the visualized interface, or display the score on your smart device.
Spec
SC2/RSC2
SH2
TA2
Upright Piano
Grand Piano*1
Upright Piano
Grand Piano
Upright Piano
Grand Piano
*1 RSC2 is not available for Grand Piano
*2 For models equipped with a sostenuto pedal
The contents of this manual apply to the latest specifications as of the publishing date. To obtain the latest manual, access the Yamaha website then download the manual file. Since specifications, equipment or separately sold accessories may not be the same in every locale, please check with your Yamaha dealer.