The THR Remote editor lets THR-II players sculpt their guitar tones wirelessly, with additional parameters for deep editing.
Remote Control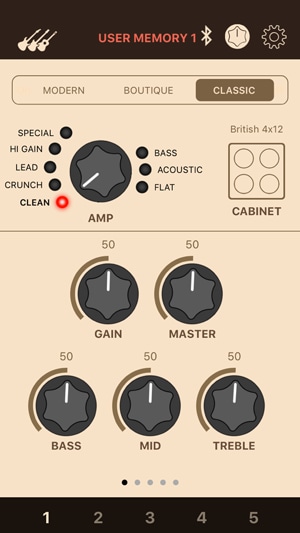 Remote Control
THR-II is built around wireless freedom.  With THR Remote on your mobile device, dialing in your favorite sound is just as easy and familiar as streaming your favorite song.
Deep Editing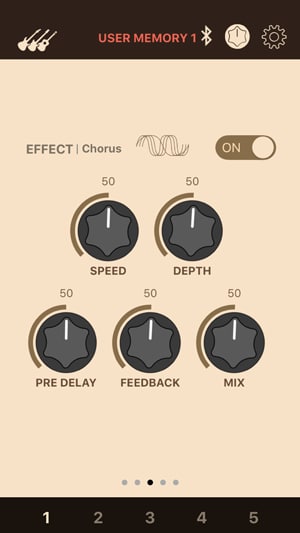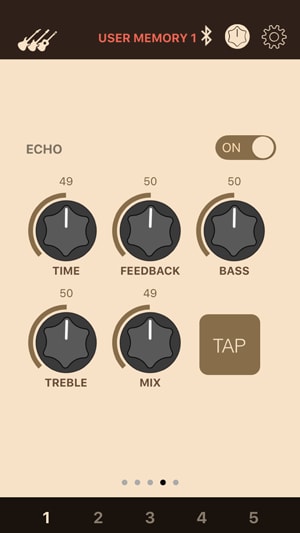 Deep Editing
THR-II amplifiers have single-knob controls for both the modulation and the echo/reverb effects. The Effect and Echo/Rev knobs adjust multiple parameters simultaneously, so players can quickly dial in their sound.
With THR Remote, players can access individual effect parameters for more specific tone shaping, choose between digital delay and tape-style echo (from firmware v1.40), and access additional effects including a compressor and a noise gate.
Footswitch Support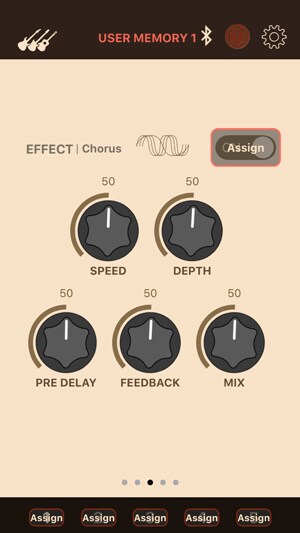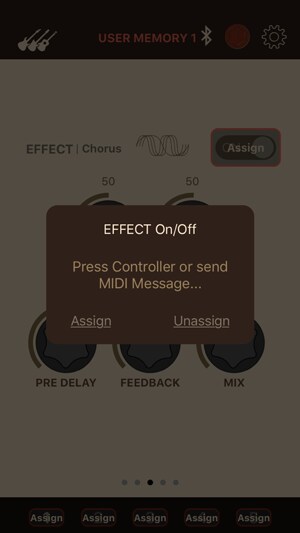 Footswitch Support
Easily assign a compatible third-party Bluetooth footswitch (sold separately) for control that is both hands-free and cable-free.
Advanced Settings
Advanced Settings
Change the EQ for music playback, adjust the line out and USB out levels, check the battery charge level, and more.
The colors and finishes shown may vary from those on the actual products.