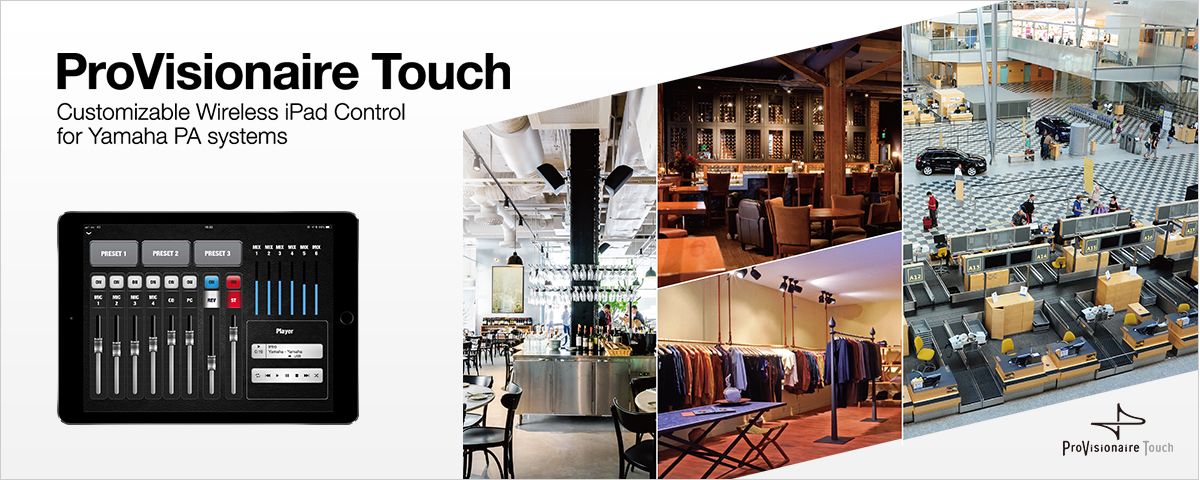 Smart Looks and Flexible Design for Custom Wireless Control Panels
ProVisionaire Touch is software that allows a Yamaha PA system based on MTX/MRX series signal processors or CL/QL/TF series digital mixers to be remotely controlled from an iPad. The interface of the operating screens can be designed intuitively. Design does not require any special programming skill. Simply by dragging widgets such as volume control faders, switches, and photos into the design screen of your tablet, you can create custom control panels that are appropriate for your situation and users. In additon, it allows users to control NXAMPmk2 NEXO powered TD controller by using the ProVisionaire Touch Version 3.0 or later. ProVisionaire Touch offers a total Yamaha and NEXO control solution.
Use ProVisionaire Control to design ProVisionaire Touch KIOSK
Controller screens for the "ProVisionaire Touch KIOSK" iPad application have until now been designed using "ProVisionaire Touch," but this update allows them to be designed using "ProVisionaire Control" PC software and sent directly via Wi-Fi. The controller design interoperability this provides is advantageous when you need to efficiently create large numbers of controllers.
Notes: ProVisionaire Touch KIOSK may crash when opening a settings file created with ProVisionaire Touch while a controller file created with ProVisionaire Control is open. In that case please re-start ProVisionaire Touch KIOSK again and open the controller file.

Wide support for Yamaha pro audio equipment
On a single iPad, you can bring together the control functionality that you need to adjust the volume of multiple fader channels for the MTX/MRX series of signal processors or the CL/QL/TF series, or adjust the HA gain of the R-series (ADDA) I/O racks when tuning the system. This allows you to construct a more convenient control system that's ideally suited to your specific venue, whether it be a cafe, restaurant, hotel banquet hall, conference room, auditorium, or event space.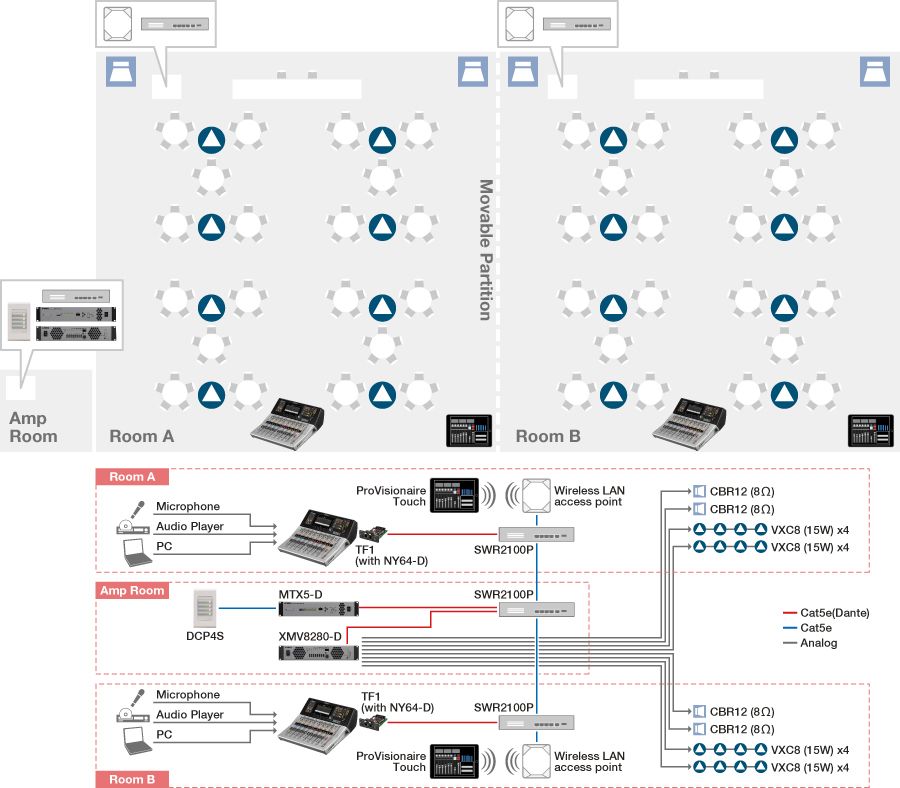 Remote MusicCast® control makes the most of music content
Remote volume, playback, and audio device control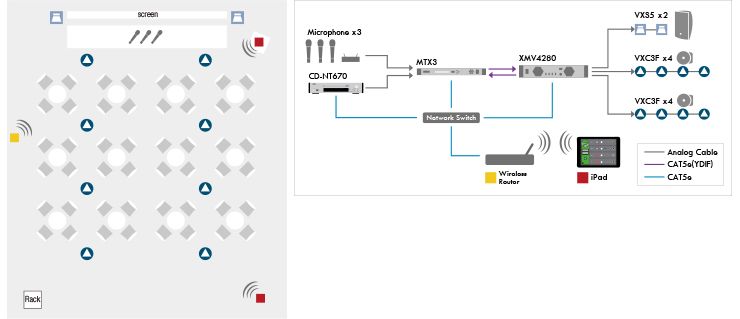 Remote control of MusicCast enabled audio devices is now supported. A MusicCast capable CD player such as the CD-NT670 could be added to an installation that is based on MTX and/or MRX series processors, with playback and track selection controlled via a WiFi network from a single iPad. This type of capability is ideal for controlling playback devices, adjusting volume, and selecting areas in restaurant and banquet hall situations.
Versatile control over a wide range of music sources
In addition to audio equipment connected to MusicCast enabled devices, ProVisionaire Touch now supports computers, networked storage, music files stored on mobile computing devices, and Internet radio. Playlists and album arts from the controlled device appear on the ProVisionaire Touch control panel, allowing easy, intuitive control of remote sources. ProVisionaire Touch is a great way to take full advantage of a large music library stored on a computer, hard disk, or network storage device. In addition, Provisionaire Touch allows the use of the SD player functioninstalled in an MTX/MRX series signal processor. We can flexibly design the utilization system of the music content according to the scale and the environment.
Video content support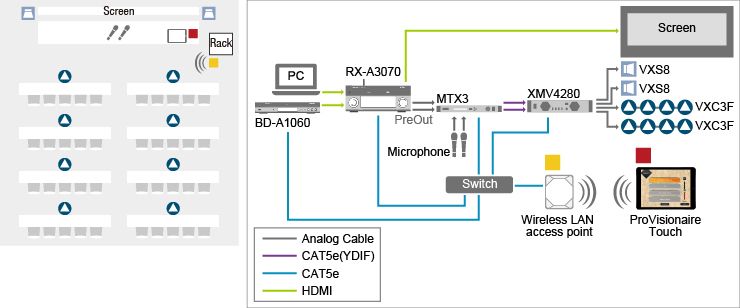 By combining MTX/MRX system with the MusicCast® compatible AV receiver and the Yamaha Blu-ray disc player, it is possible to select the music source, switch the HDMI input source with the AV receiver, and control the device including the video playback of the Blu-ray disc all together with one iPad. For example, by combining video and audio content control in one iPad used in a conference room or classroom, a simpler and more convenient control system can be constructed.
Disklavier™ ENSPIRE control support
Remote entertainment control from playback to performance

ProVisionaire Touch V1.2 supports the Yamaha Disklavier™ ENSPIRE, providing wireless remote control of automated acoustic piano playback as well as DisklavierRadio streaming. Centralized control of BGM sources such as CD players as well as the Disklavier from the ProVisionaire Touch app makes it easy to switch between acoustic piano and recorded sources according to the time of day or event schedules. ProVisionaire Touch is a smooth, effortless way to remotely control a variety of entertainment programs.
ProVisionaire Touch V3.0
Signal Processor
MTX3, MTX5-D, MRX7-D
Digital Mixing Console, Digital Mixer
CL1, CL3, CL5, QL1, QL5, TF1, TF3, TF5, TF-RACK
Power Amplifier
XMV4140, XMV4140-D, XMV4280, XMV4280-D, XMV8140, XMV8140-D, XMV8280, XMV8280-D
NEXO Powered TD Controller
NXAMP4x1mk2, NXAMP4x2mk2
I/O
EXi8, EXo8 
Rio3224-D, Rio1608-D, Ri8-D, Ro8-D
Rio3224-D2, Rio1608-D2
Tio1608-D*
Speaker System
VXL1B-16P, VXL1W-16P
MusicCast Device
Network compatible CD player:CD-NT670, CD-NT670D
Wireless Streaming Amplifier: WXA-50
Wireless Streaming PreAmp: WXC-50
Blu-ray Disc player: BD-A1060, BD-S681
AV receiver: MusicCast compatible AV receiver
Disklavier™ ENSPIRE
Upright Pianos: YUS1ENST, YUS1Wn-ENST, YUS1MhC-ENST, YUS3ENST, YUS3Wn-ENST, YUS3MhC-ENST, YUS5ENST, YUS5Wn-ENST, YUS5MhC-ENST
Grand Pianos: C1X-ENST, C2X-ENST, C2XCP-ENST, C3X-ENPRO, C5X-ENPRO, C6X-ENPRO, C7X-ENPRO
*Supported in the upcoming firmware version 3.6 of the Tio1608-D
Basic procedure: setup to operation
Step 1: Controller Design
- Create a layout with widgets that perform the functions of faders and switches, and assign them to the required MusicCast® and Disklavier™ ENSPIRE functions.
Step 2: MTX/MRX System Setup
- Connect all devices to a single network, and enter the IP address of each device to allow control.
Step 3: Operation
- Once the system is online, all compatible devices including MusicCast® devices and the Disklavier™ ENSPIRE can be controlled. The control panel setup data can be copied to multiple iPads to create additional control panels, as required.

Price : Free
Compatible Devices : iPad (not including the first-generation model)
iOS : 9.0 or later
ProVisionaire Touch KIOSK
This app allows the iPad to be set up to function as a dedicated touch-panel controller, preventing end users from accessing the operating system or other apps so that unintended control or design changes cannot occur.

Price : Free
Compatible Devices : iPad (not including the first-generation model)
iOS : 9.0 or later
* Apple, iPhone, iPod touch and iPad are trademarks of Apple Inc. registered in the U.S. and other countries. App Store is a service mark of Apple. Inc.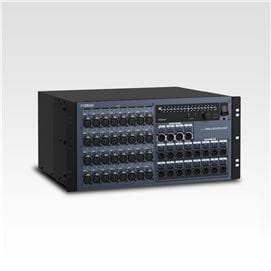 R Series (AD/DA): 2nd-generation
The second generation of R Series Dante-enabled I/O Racks (AD/DA) offers significant advances in sound, reliability, and visual status confirmation. Together with the CSD-R7 control surface, these I/O Racks are components of the RIVAGE PM7 Digital Mixing System. They can also be used with CL and QL series digital mixing consoles.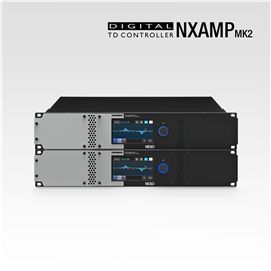 Available in 4 X 1300 Watts and 4 X 2500 Watts versions, the NXAMPmk2 combines advanced signal processing with state-of-the-art four channel Class D amplifiers to create a flexible, light-weight powering and control solution for NEXO loudspeaker systems.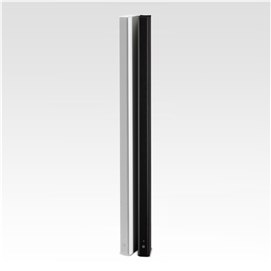 Supports the Dante audio network, and use a slim line-array configuration, making them an easy fit perfectly for conference rooms (in the size range of 12m × 10m) that demand voice clarity while imposing numerous constraints on space, and require both functionality and a sense of design.
The colors and finishes shown may vary from those on the actual products.