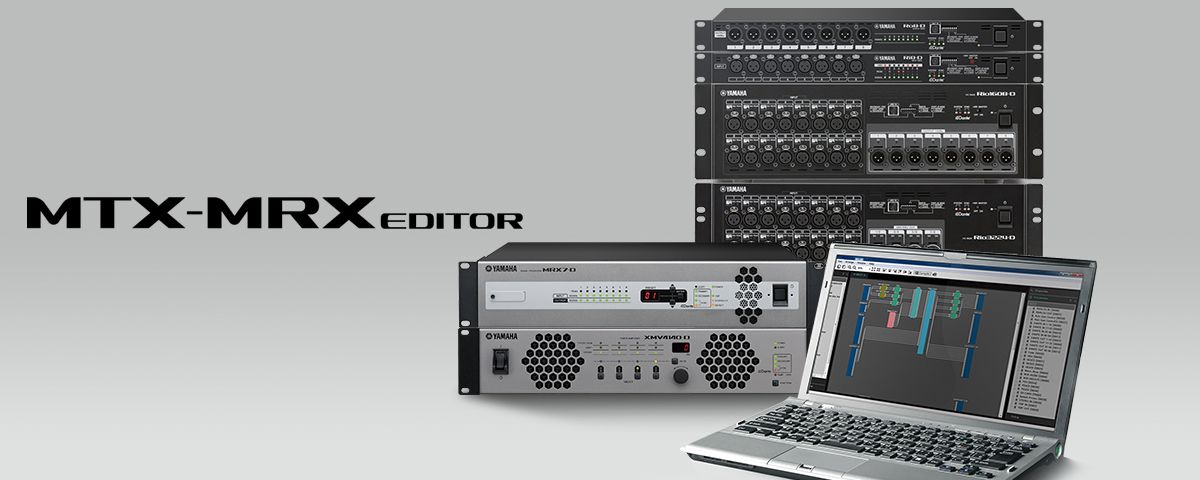 Dedicated Software for Total Sound System Design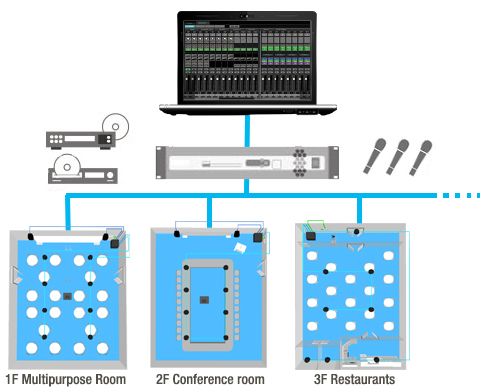 MTX-MRX Editor is a software application that is dedicated to the setup and management of sound systems built around the MTX and MRX series signal processors. It can mix audio from microphones, CDs, MP3 and WAV files, deliver different content to multiple zones, set up timer-activated music playback and announcements, and much more. MTX-MRX Editor makes it easy to manage and distribute sound that is optimized for separate areas of a store or facility from a single computer.
Centralized management of multiple network systems with Single PC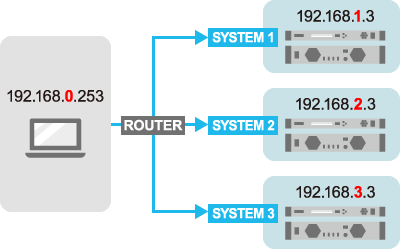 Furthermore, in Ver 3.2, for example, in multiple facilities such as amusement parks and shopping malls, it is possible to manage multiple areas separately on multiple subnets for each zone by a single PC.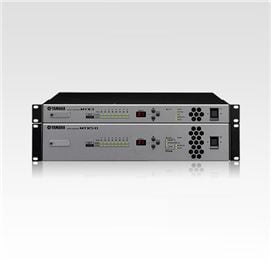 MTX Series matrix processors are equipped with flexible processing functions that are essential to a wide variety of applications.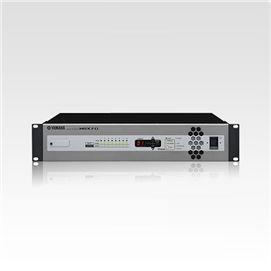 Simple, flexible control for complex, high-capacity sound systems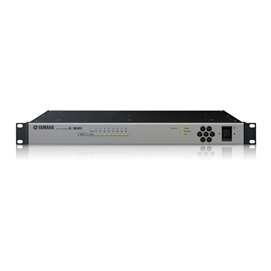 EXi8 input expanders convert analog microphone/line audio to digital and transmits the signal using Yamaha's YDIF format. The EXi8's preamps can be controlled remotely from MTX/MRX series processor via Ethernet cable.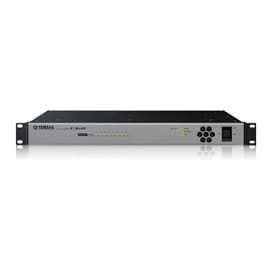 EXo8 output expanders feature 8 channels of DA converters that produce high quality analog audio by converting digital output from MTX/MRX series processors via YDIF.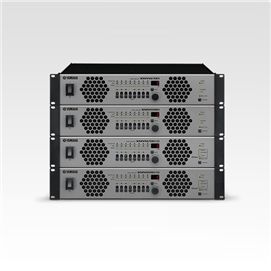 XMV Series multi-channel power amplifiers combine Class-D efficiency with features designed specifically to benefit commercial installation sound systems.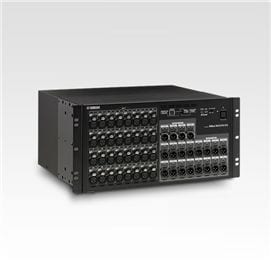 R Series I/O racks employ Dante network audio protocol for exceptional flexibility and freedom in setup and placement, while delivering natural, musical sound that brings out the full sonic potential of mixing consoles and other system components.
The colors and finishes shown may vary from those on the actual products.