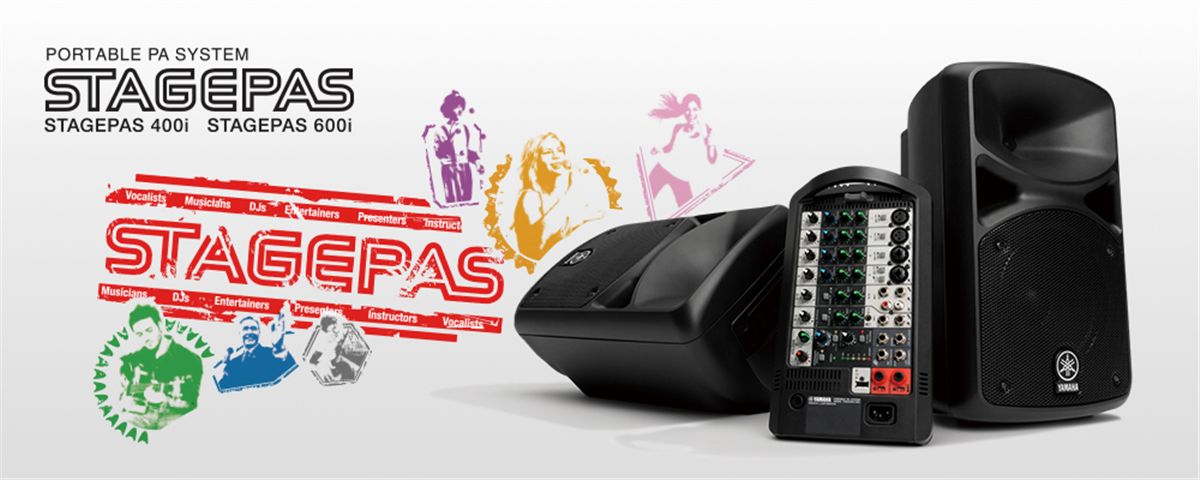 STAGEPAS 400i, 600i

Discontinued
Solo performance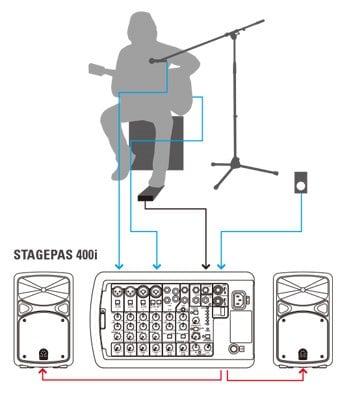 STAGEPAS Series is the best all-in-one compact PA system for your live performance at a restaurant or small size hall. With Hi-Z switch, you do not need bring a DI to play an acoustic-electric guitar. STAGEPAS's SPX digital reverb and 1-Knob Master EQ(TM) helps you tune your sound perfect. You can also enjoy high-quality digital playback from your iPhone and iPad. If you add an optional foot switch, you can turn the reverb on and off easily when you're MCing an event.
Public speech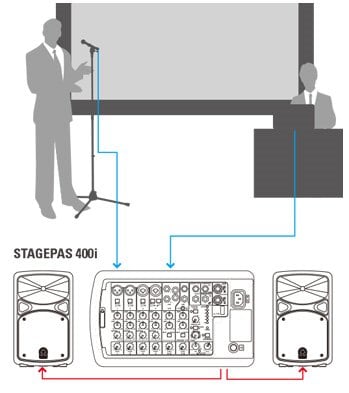 Your speech will be delivered clearly towards the audience and the BGM from PC or portable audio players makes your presentation perfect.
Band performance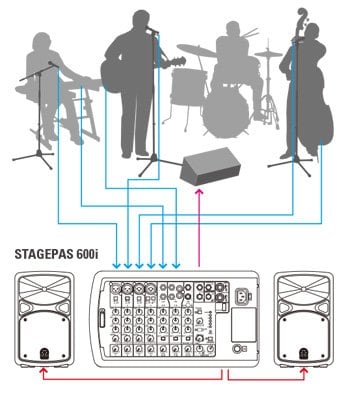 STAGEPAS Series is also suitable for a band performance. You can use up to 10 input channels for your band. If you add a floor monitor speaker, it helps musicians performing live. Powered SR speakers such as DXR or DBR Series are recommended.
Mobile DJing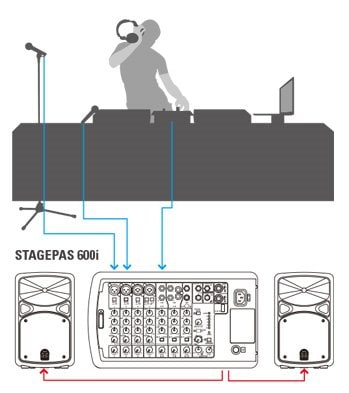 For mobile DJs, portable and powerful STAGEPAS will be the best partner. With STAGEPAS, you can mix your MC mic inputs or other sources with your DJ mixer outputs. You can also add a subwoofer for more bass. Powered SR subwoofers such as DXS Series are recommended.