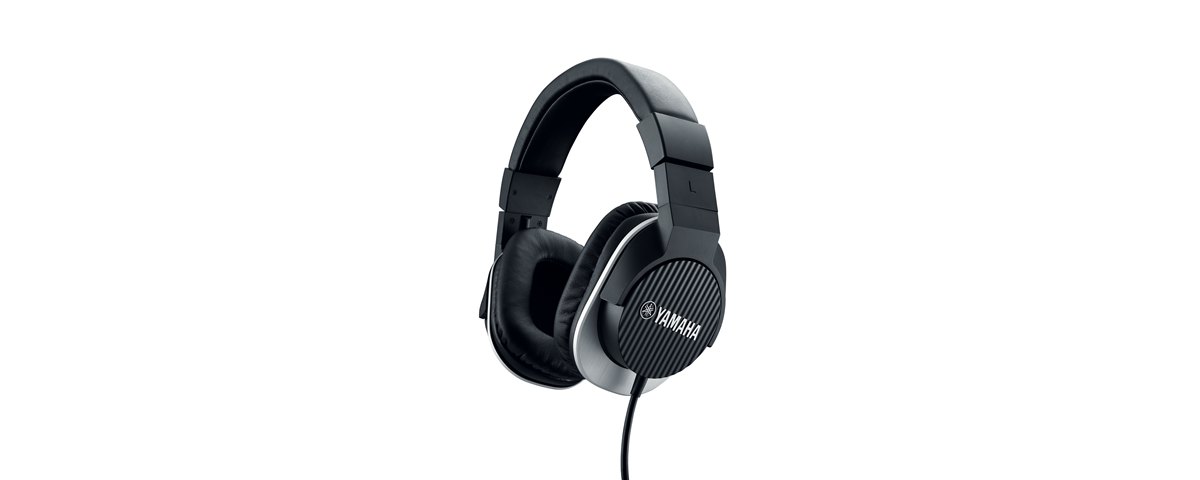 HPH-MT220

Studio Monitor Headphones Discontinued
High-resolution Sound for Professional Monitoring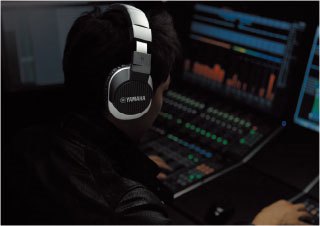 Every element of these high-resolution monitor headphones have been designed to suit the professional monitoring applications. They feature 45 mm custom drivers equipped with CCAW voice coils and powerful magnets to achieve precise definition and control. Made from aluminum wire coated in highly conductive copper, these lightweight voice coils give the HPH-MT220 a broad frequency response of 15 Hz-28 kHz and deliver flat, ultra high-resolution sound with precise stereo imaging. These headphones are ideal for recording and monitoring during mixing and mastering at studios.
Comfortable Fit and Excellent Isolation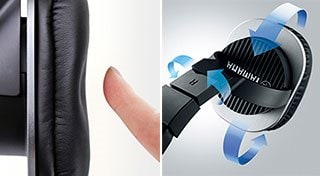 The MT220 headphones feature a sleek, stylish design with a closed, circumaural configuration that provides a comfortable fit and excellent isolation. MT220 headphones are equipped with large earpads for an extremely comfortable fit. Low-resistance cushions absorb excess vibrations and fit the ears perfectly, providing both stress-free wearability and high levels of isolation. The MT220 ear covers are made from synthetic protein leather with the same velvety suppleness and ideal moisture levels of real leather, for superior fit and texture. A sturdy three-dimensional arm pivot construction and highly adjustable slider length allows the angle of the earpads to fit the shape of the wearer's head perfectly, helping to alleviate fatigue when working for extended periods. The housings can also be rotated freely, allowing you to invert one cup and monitor in just one ear if desired.
Rugged Design and Versatility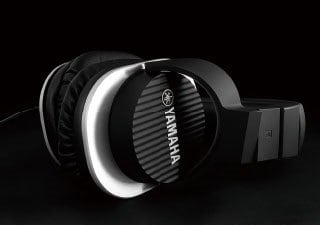 Built for professional use, MT220 headphones feature a sleek, simple design with thick housing and support-arm sections constructed of durable ABS that provide the durability needed to stand up to harsh working environments. The MT220 in particular has an aluminum plate over the housing, which surpress extraneous resonance while giving the surface a luxurious texture. The MT220 comes equipped with a highly elastic coil cable that can stretch from 1.2 m to a maximum of 3.4 m. It features corrosion-resistant gold-plated stereo mini plugs and a gold-plated 6.3 mm stereo adaptor, allowing them to be used with both professional audio products and portable audio players.