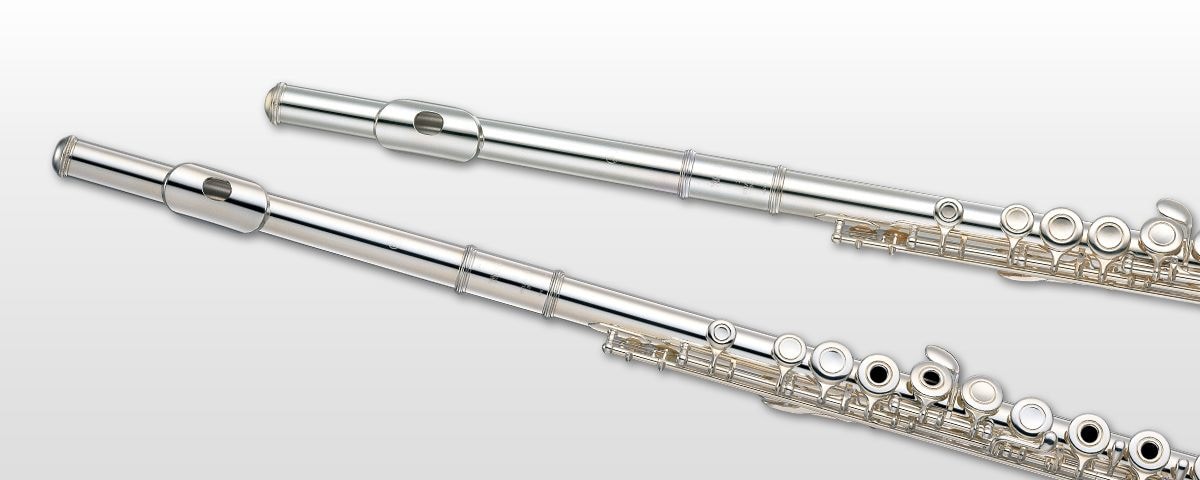 Yamaha Bestsellers Refined to Support Beginning Players
We took all the lessons we learned through the process of developing and perfecting our Handmade and Professional models and incorporated their essence into the design of our intermediate and standard flutes. But these flutes, meticulously hand -adjusted and test-played by experienced artisans, are more than just inexpensive versions of our professional flutes. They are closely focused creations in their own right. We developed them around the idea that beginners have special needs, that nothing is more frustrating than trying to learn to play on a poor quality instrument. It is very important for young students to be able to produce beautiful, flute-like tones as quickly and easily as possible. And it is equally important that their instruments have accurate, centered intonation to help their ears develop properly. These are flutes that will help beginners rapidly improve, while offering more advanced players excellent response and tonal qualities.
*400 Series Intermediate Flutes 400 Series flutes feature a headjoint, body and footjoint made of the same 92.5% pure sterling silver as expansive proffessional models for a rich, warm tone with enhanced projection.
*300 Series Intermediate Flutes The headjoint is an important factor in determining the tone. The 300 Series flutes feature, at a very affordable price, headjoints of 92.5% pure sterling siver, and a nickel silver body and foot for a dark warm tone.
*200 Series Standard Flutes Featuring the same high-grade desigh and craftsmanship as the 300 and 400 Series models, 200 Series Flutes are made of durable nickel silver with an attractive silver-plate finish. They are characterized by excellent response and intonation.
400 series standard flutes, Ring keys, In-line, Drawn & curled, B footjoint
300 series standard flutes, Ring Keys, Offset G, Drawn & curled, B footjoint
The colors and finishes shown may vary from those on the actual products.