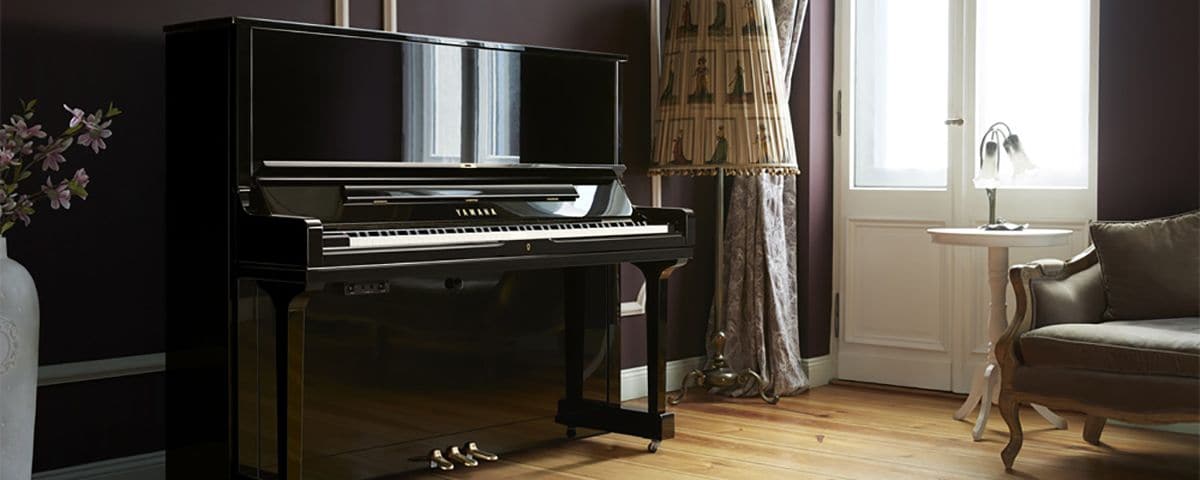 The production know-how of premium grand pianos has created an upright series with superior voicing: a superbly crafted instrument with inspiringly rich sound and delicate balance. The simplicity of the cabinet gives superb acoustics to the subtlest note, and specially designed hammers provide rich tone. And the simple, meticulous design rounds out a piano that enhances the performance of professional and home pianists alike.
The YUS1 offers Yamaha's outstanding musical performance and quality, for those who demand the very best sound.
Featuring a solid high-end design, the YUS3 delivers a rich, unparalleled sound that discerning pianists swear by.
Meticulously crafted from the finest materials, the YUS5 offers a refined look in an elegant upright design that delivers expressive control, superb sound and natural touch through Yamaha's own Ivorite keyboard.
The colors and finishes shown may vary from those on the actual products.