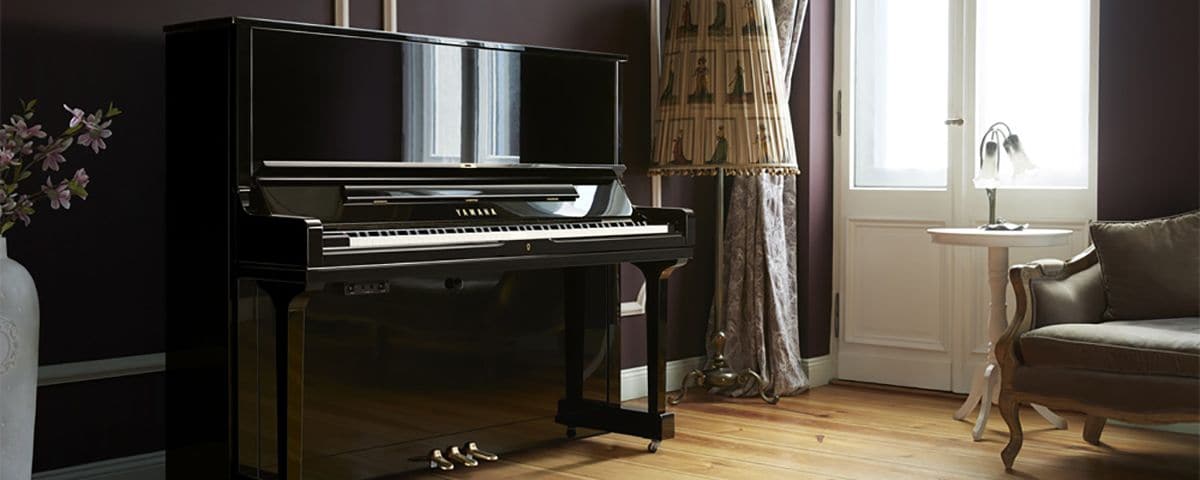 The production know-how of premium grand pianos has created an upright series with superior voicing: a superbly crafted instrument with inspiringly rich sound and delicate balance. The simplicity of the cabinet gives superb acoustics to the subtlest note, and specially designed hammers provide rich tone. And the simple, meticulous design rounds out a piano that enhances the performance of professional and home pianists alike.
Gorgeous tone and luxurious sonic resonance, uniquely characteristic of the YUS series. Built with unwavering commitment to the best sound, yet in a compact, 121 cm height cabinet.
A conventional upright piano model, 131 cm in height, featuring even more expressively rich and resonant high-quality sound.
Exceptionally expressive control and playing pleasure, with the same keyboard action as our top-of-the-line grand piano models. The pinnacle of the YUS series, combining a sense of grace and elegance with the highest quality sound.
Augmented Reality with Pianos
Experience the joy of owning a piano by using augmented reality to view how a Yamaha piano will look in your home. When viewing on a smartphone, tap the "View in your room" button. When viewing on a PC, use your smartphone to read the QR code displayed on your PC screen.
[♪] Tap the 3D model to playback sound. Tap the 3D model again to stop the sound. [iOS only]
The colors and finishes shown may vary from those on the actual products.