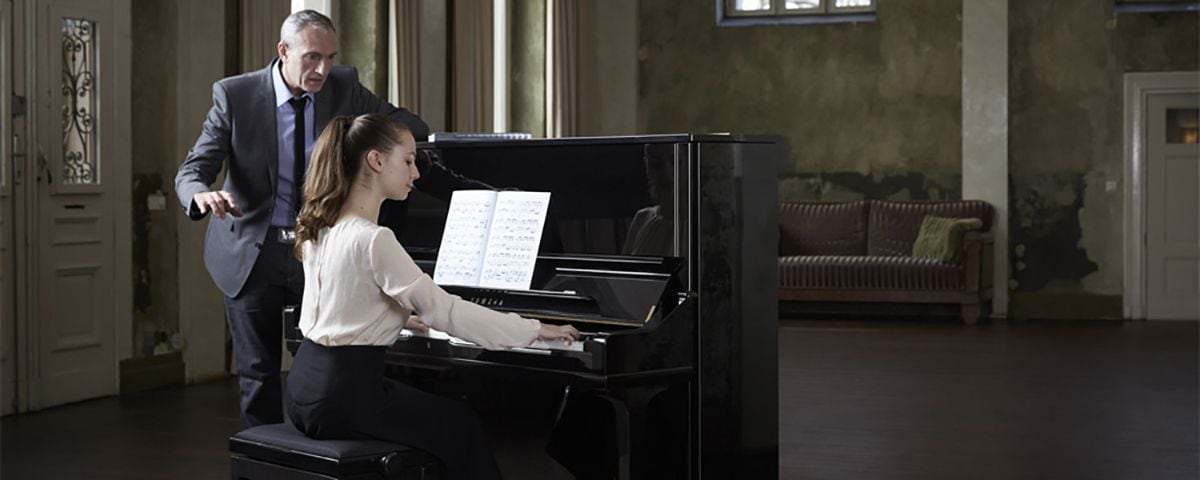 Thanks to comprehensive redesign, these world-standard instruments are better than ever, with numerous advances in materials and construction. Refined scale designs and components improve tonal performance, while other modifications enhance strength and durability. Extra-wide music desks provide plenty of room for sheet music. And the top-of-the-line sets extraordinary standards of elegance and excellence, incorporating concepts adapted from Yamaha grand pianos.
A perennial favorite among discerning pianists, the Yamaha U1 offers outstanding musical performance, setting the standards by which many other upright pianos are measured.
An expansive soundboard and acoustic chamber give the 131 cm U3 extended power and projection, with the peerless tonal and expressive control of the legendary Yamaha action.
The colors and finishes shown may vary from those on the actual products.