Crafted for Your Moment.
There's a moment every artist lives for. Where the music flows effortlessly. Player and piano in harmony, as one. Reaching this state takes more than practice. It takes a piano that feels like an extension of you. An instrument that lets you express an extraordinary range of emotions with exceptional tone and resonance. Shaped by input from the world's most acclaimed artists. Built by master craftsmen committed to blending the wisdom of the old world with innovations of the new. A piano continuously refined over more than half a century for this moment.
Presenting the next generation CFX, our flagship concert grand.
CFX design philosophy: "Unibody Concept"
How do you create an instrument that leaves no space between what the pianist wants to convey and what they hear? Where every note, subtle color and nuance is expressed as imagined? Where not an ounce of passion is lost in translation from the fingers, to the keys, hammers, soundboard and concert hall filling resonance? And pure sound flows effortlessly from artist to piano to audience? This is the vision of the CFX.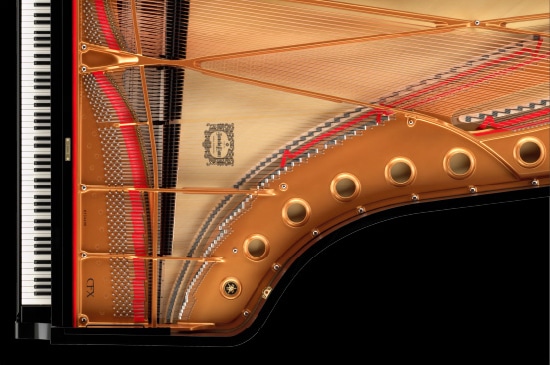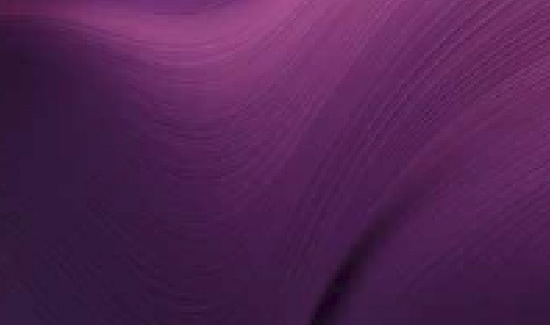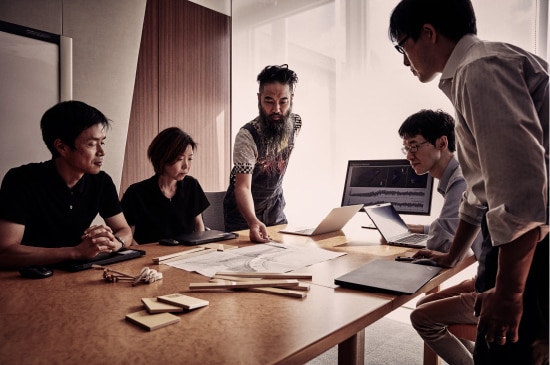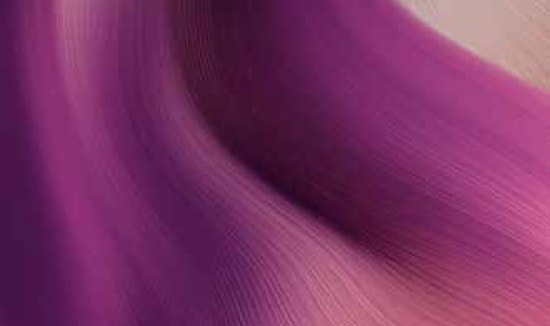 Shaped by artists for artists
Crafting a concert grand to feel like an extension of you doesn't happen overnight. It takes an entire company devoted to sound for over a century. A company committed to innovations that let artists fully express themselves. While cutting-edge technology can help create an exceptional piano, it can't replace the ears, eyes, hands and hearts of the artist. It doesn't measure that feeling in your gut when you strike a note, or explain why a certain tone gives you goosebumps. The CFX has been continuously shaped by feedback from the world's most acclaimed pianists. It's not just the concert grand artists dream of. It's the piano they helped bring to life.
Two of the most advanced tools in piano building
The Yamaha factory in Kakegawa, Japan has earned a reputation as the pinnacle of piano making. But inside a corner of this factory is a place that's even more exceptional. A Concert Piano Workshop where our most skilled master craftsmen fashion pianos entirely by hand. These artisans have learned from generations of craftsmen before them. Trained to evaluate living, breathing natural materials. Taught to choose the woods worthy of becoming a CFX. Master wood workers who have shaped soundboards, rims and back posts for the most renowned stages. Expert craftsmen who intuitively understand the delicate balance between absolute precision and the human touch. Technicians who have voiced and regulated concert grands for prestigious competitions. It's the combined efforts of these craftsmen that create a one-of-a-kind flagship. The moment you play the CFX, you'll realize these decisions were left in very capable hands.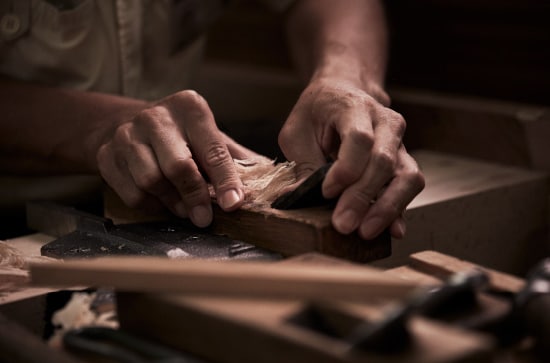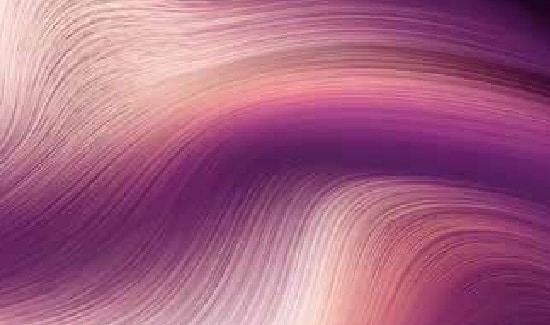 Crafted for the world's biggest stages. Pure sound flows effortlessly from artist to piano to audience, filling the world's most prestigious concert halls.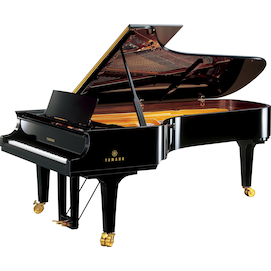 The nine-foot CFX is a full size concert grand piano characterized by a powerful bass, a wide palette of tonal colors, and the ability to create the subtlest musical expression. The sound is rich yet clear in all registers, and can be heard over the sound of a symphony orchestra, even in very large concert halls.
The colors and finishes shown may vary from those on the actual products.