Prove Yourself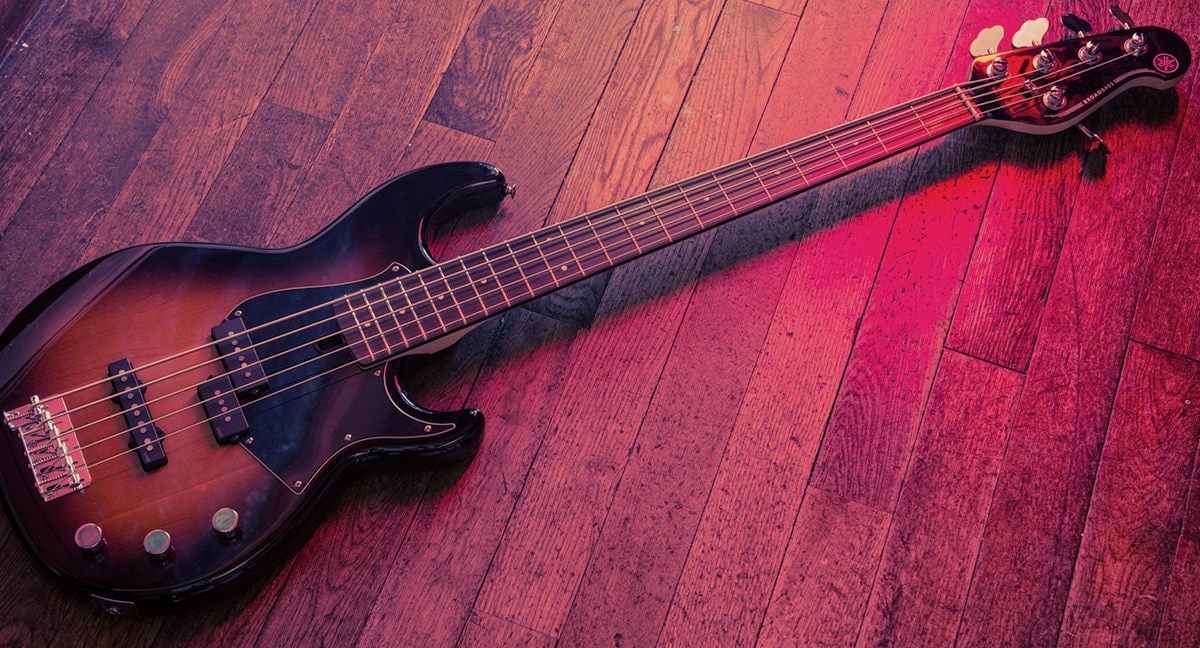 You've got the chops and you're ready to nail that audition, hit the stage, or get creative in the studio—now it's time to get out there and get noticed. The 400 lineup continues the BB tradition of great build quality and signature sound that won the series acclaim throughout its forty-year history. Whether you prefer a rosewood fingerboard or the distinctively bright, crisp sound of maple, the precision feel and response of the six bolt miter neck along with the presence and clarityof custom-wound pickups will inspire you to play your best when it really counts.
Yamaha BB Series Demo | BB434
Yamaha BB Series Demo | BB434M
Yamaha BB Series Demo | BB435
6-Bolt Miter Neck Joint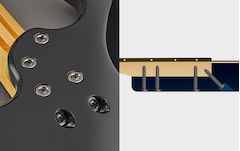 Miter bolting holds the neck closer and tighter to the body, fusing these two separate components into one.
Compared to a conventional bolt-on joint, miter bolting offers more efficient transfer of string vibration throughout the body, for outstanding sustain and resonance that brings every note to life.
YGD Custom V5 Pickups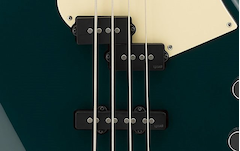 Alnico magnet pickups tuned to deliver the classic BB vintage tone, slightly updated to provide a brighter sound that cuts through in live performance situations.
Convertible Bridge and Saddle for Precise Tone Shaping: Vintage Plus Light bridge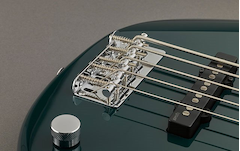 BB400 models feature our Vintage Plus Light bridge, which allows stringing through the bridge or body. Strings pass through the body at a 45-degree angle, which places less stress on the strings than traditional vertical through-body stringing, while efficiently transferring string vibration to the body. In 5-string models the bridge is equipped with an offset low B string.
Long-scale strings are recommended when stringing through the bridge and super long-scale strings are recommended when stringing through the body.
5-Piece Neck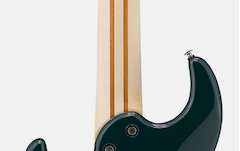 The latest BB400 models features a 5-piece maple and mahogany laminated neck, in a bolt-on design that delivers a sharp attack, and quick response. This durable construction resists warping and twisting and combines the tight, penetrating character of maple with the warmth of mahogany.
Neck Shape
The latest BB models feature a slightly thinner neck than previous BB basses, improving playability and feel for both modern and traditional bassists.
Lightweight Tuners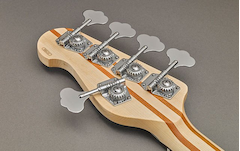 Lighter-weight tuners offer better balance and complement the overall feel, providing a perfect match for the smaller, lighter body of the latest BB.
Featuring a 6-bolt miter neck joint, the BB400 series continues the legacy of superb sound and playability of the renowned BB series.
Solid alder body
6-Bolt miter neck joint
5-piece neck
YGD custom V5 pickups (Alnico V)
Vintage Plus Light Bridge with convertible bridge and saddles
Lightweight open-gear tuners