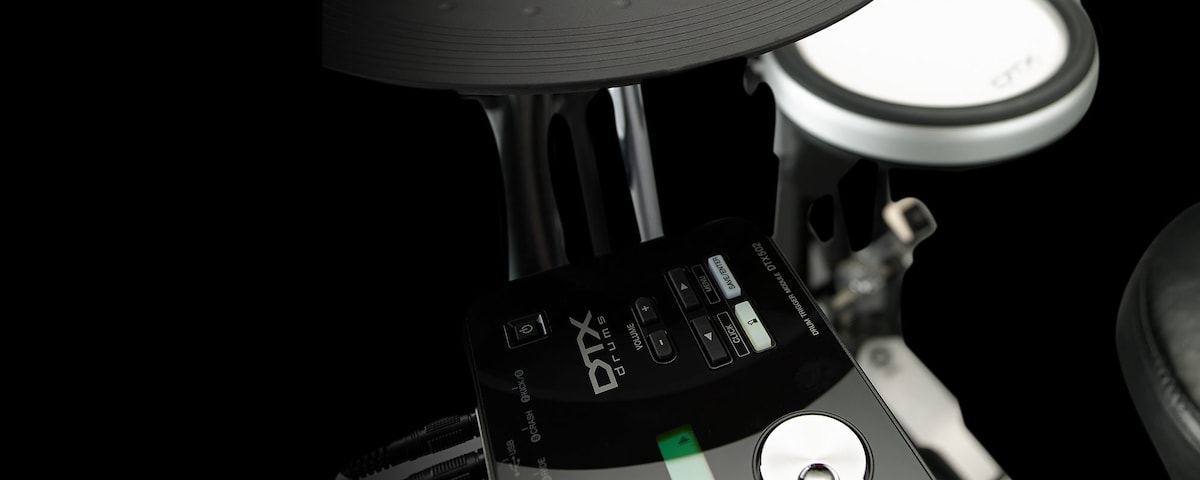 DTX502 Series

Discontinued
DTX582K

Bass drum pedals sold separately Discontinued
The flagship of the 502 series, the DTX 582 features DTX-PADs for snare and toms, a real hi-hat trigger, large 3-zone cymbals, and the big KP100 kick pad, which can easily accommodate a double foot pedal. The superb feel of the DTX-PADs and the rock-solid stability of the KP100 make this an unbeatable kit in its class, perfect for performing on stage or extended practice sessions at home.
The DTX532K features the DTX-PAD snare, plus real hi-hat and 3-zone cymbal pads that allow true drum playing techniques to be developed.
The DTX522K features our DTX-PAD snare with newly developed tom pads, exclusive 3-zone hi-hat and cymbal pads, plus the incredible sounds and features of the DTX502 module in an affordable kit configuration.
The colors and finishes shown may vary from those on the actual products.