Preset Song
There are many different musical genres and rhythm styles throughout the world. We have selected ten songs for the DTX 402 Series from mainstream genres and essential techniques to help hone your drumming skills.
DTX402 Series SONG HIPHOP
DTX402 Series SONG HIPHOP
Drum Score & Instruction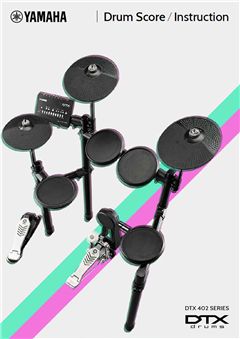 We have prepared "Drum Score & Instruction" to allow even people who are trying out drums for the first time to start playing with ease. "Drum Score & Instruction" explains everything from basics such as playing form and how to hold the sticks to how to play the preset songs included in the tone generator module. With the help of Keiichi Nagata who supervised the making of these preset songs, we have compiled information that will help players learn a range of musical styles and drumming techniques. Practicing together with "DTX402 Touch," a dedicated iOS/Android App for the DTX402 Series, will allow people to train in a more enjoyable, effective manner.
Keiichi Nagata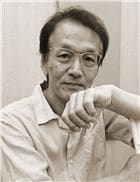 Born in 1960 in Yokohama
Inspired by Buddy Rich, began learning drums at 10, studying under Yasunobu Kaneko. Joined "The SQUARE" at age 19, and began work as a professional drummer. Thereafter he supported a number of different artists, including Takao Kisugi, Masaki Ueda, Marine, and Salena Jones (Japan performances).
As a member of the teaching staff at the Yamaha Music Foundation, responsible for teacher training and textbook development. Trains key teachers and instructors in 18 countries, including Japan, the United States, the United Kingdom, Germany, Italy, France, Mexico, Australia, and the UAE, and has worked to establish music schools internationally.
RHYTHM GATE
DYNAMIC GATE
SONG PART GATE
SONG SCORE GATE
MEASURE BREAK
CHANGE UP
PART MUTE
FAST BLAST
RECORDER