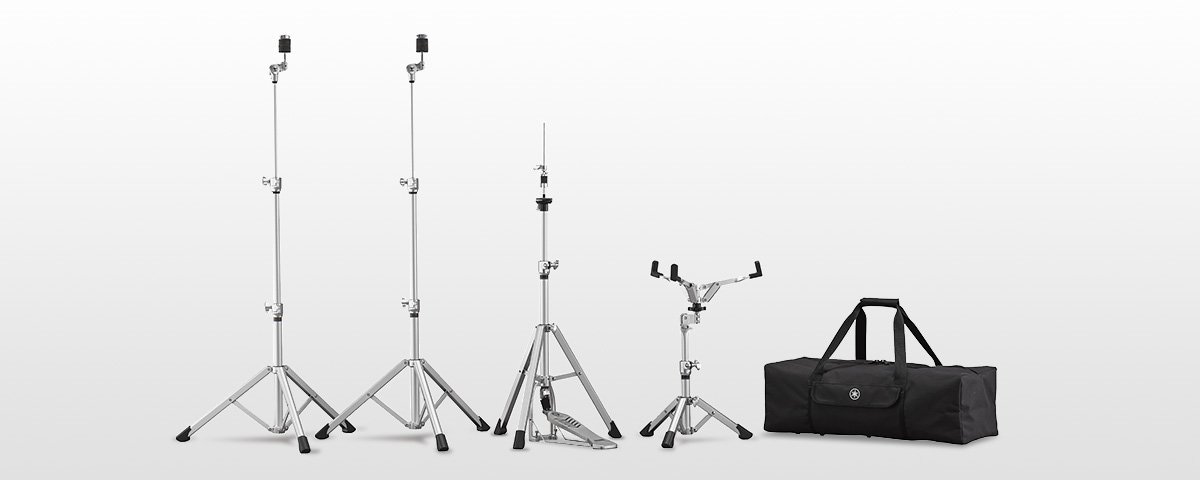 HW3 Crosstown
Advanced Lightweight Hardware Set
CROSSTOWN - Advanced Lightweight Hardware
HW3 Crosstown
Advanced Lightweight Hardware Set
Advanced Lightweight Hardware set is the result of R&D with artists and designers examining the absolute lightest a hardware stand can be while maintaining the durability and strength drummers have come to expect from Yamaha Hardware. Listening closely to professional and users, Yamaha has made the ultimate contribution in the category of lightweight hardware for the gigging drummer that has to move their gear every day.
Durable, light and stable
Channel-track aluminum bracing
Non-slip rubber feet
New micro wing nut design
Increased natural and open sound from cymbals and snare drums
Set configuration : CS3 X2, HHS3 and SS3 with Carry case (Individual protective sleeves included)
The colors and finishes shown may vary from those on the actual products.