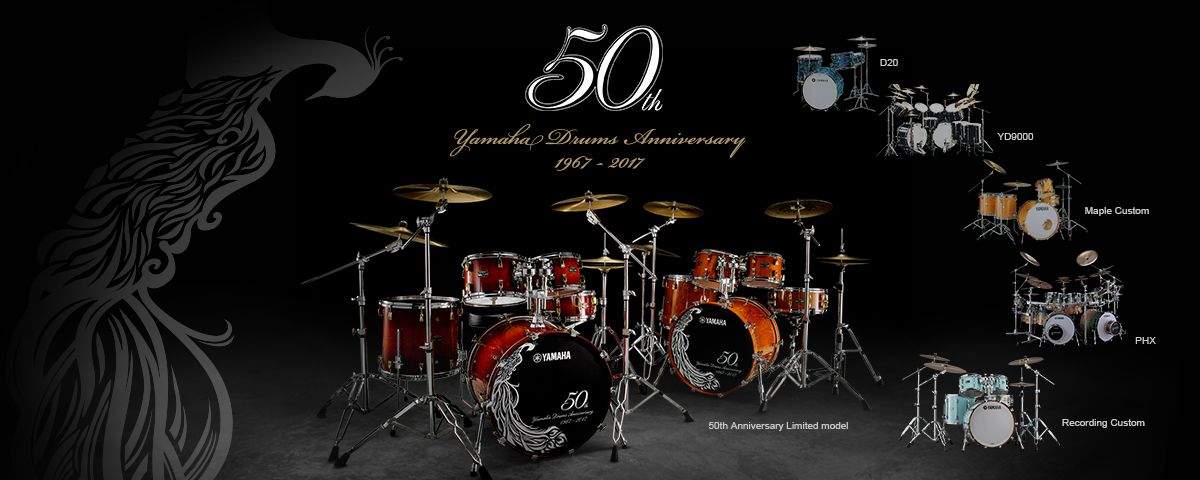 2 varieties of exotic wood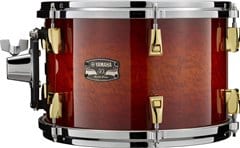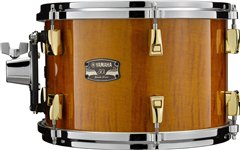 Birdseye MapleCurly Maple
Gold Hook Lugs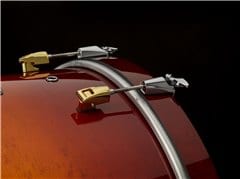 Lustrous gold-colored lugs for the Maple Custom.
Special Bass Drum Head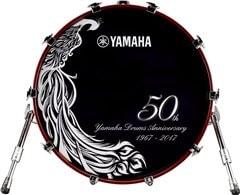 A bass drum head emblazoned with Yamaha's unique phoenix design.
Special Badge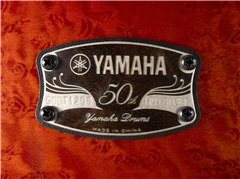 The aluminum and wood badgeis crafted with laser-basedwood processing techniques by Yamaha Fine Technologies Co.,Ltd. The methods are similar to those used in creating luxury vehicle interiors.