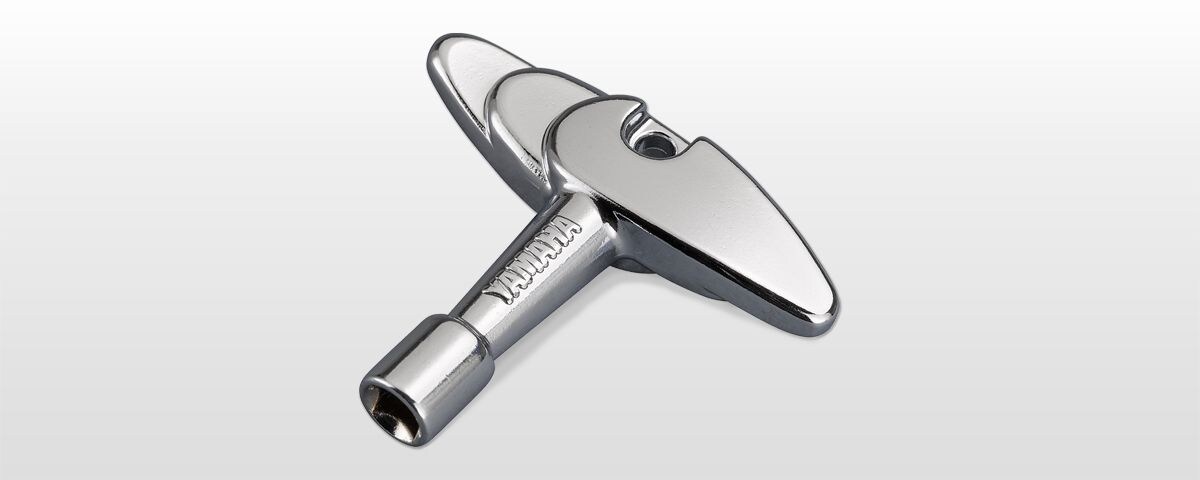 Featuring the same shape found in the traditional Yamaha wing bolt design used on Yamaha drum hardware. The handle is easy to hold, making use stress-free even during delicate tuning.
The DK25 attaches easily to a key ring for convenient carrying.
A standard tuning key that is thicker at both ends of the handle so that it fits easily in the hand for smoother tuning.
The colors and finishes shown may vary from those on the actual products.