2W 3cm stereo speaker system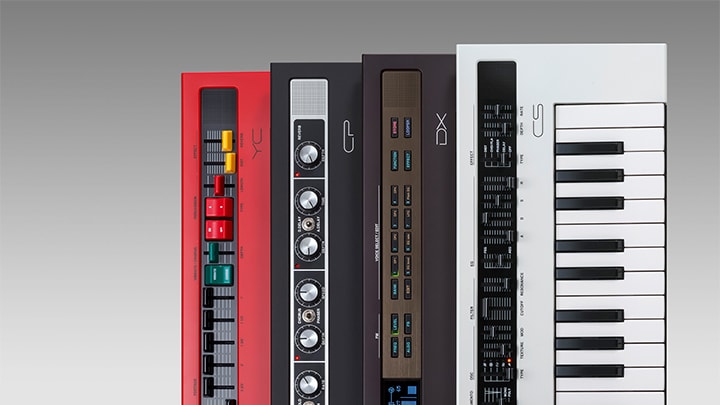 All reface models feature a speaker system designed to "play right now!" The speakers utilize bass-reflex port technology, producing an unbelievably good sound from a compact speaker.
Long-lasting battery
Up to 5 hours life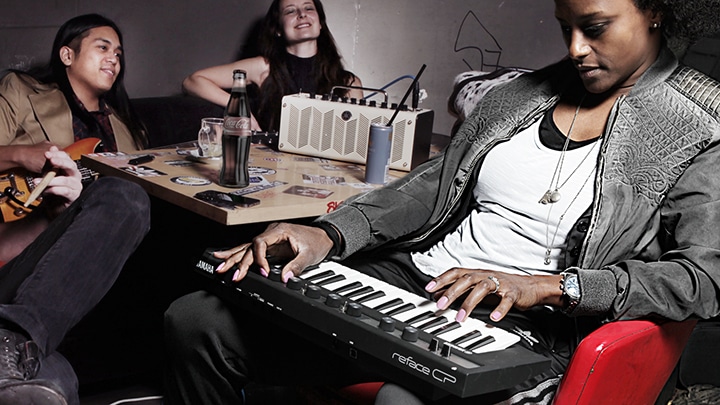 The battery system is perfect for those moments when you're waiting backstage, feeling inspired by the music you hear in the living room or even sitting in the passenger seat on a long road trip. Six "AA" batteries allow up to five hours of continuous performance. The included power supply allows reface to be used without batteries.
Newly developed HQ-MINI keys
HQ (High Quality) Mini Keys provide premium feel and response for fast, accurate and natural playing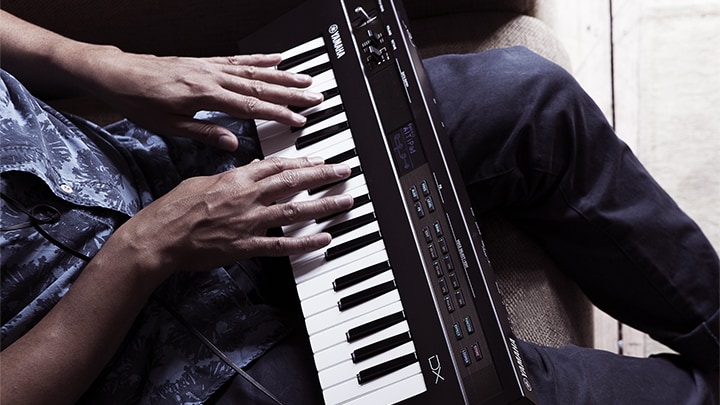 The HQ-MINI keyboard was developed to achieve the best possible playing feel. Its shape is the result of evaluating the acclaimed FS keyboard from our flagship synthesizers and the sturdy, highly durable pianica keyboard. Thanks to the crisp feel of the keys and the smooth playability throughout their entire range, this is a keyboard you'll love playing for a long time. All reface models come with a standard MIDI breakout I/O cable when you want to play reface from a full-size controller keyboard.
A Professional Connector Panel
gives you all what you need on the stage or in the studio

The full sonic potential of the tone generator unfolds when connected to a PA system or a pair of high-quality, active speakers via built-in stereo 1/4" outputs. There's also a stereo 1/4" headphone jack and a foot controller input for sustain (reface CP/DX) or expression (reface CS/YC).

You can even monitor through the speakers or headphone jack via a 1/8" AUX IN.

Reface also features USB MIDI and traditional 5-pin DIN MIDI via an included adapter cable.
Experience more
How to Use Reface With A Master Keyboard