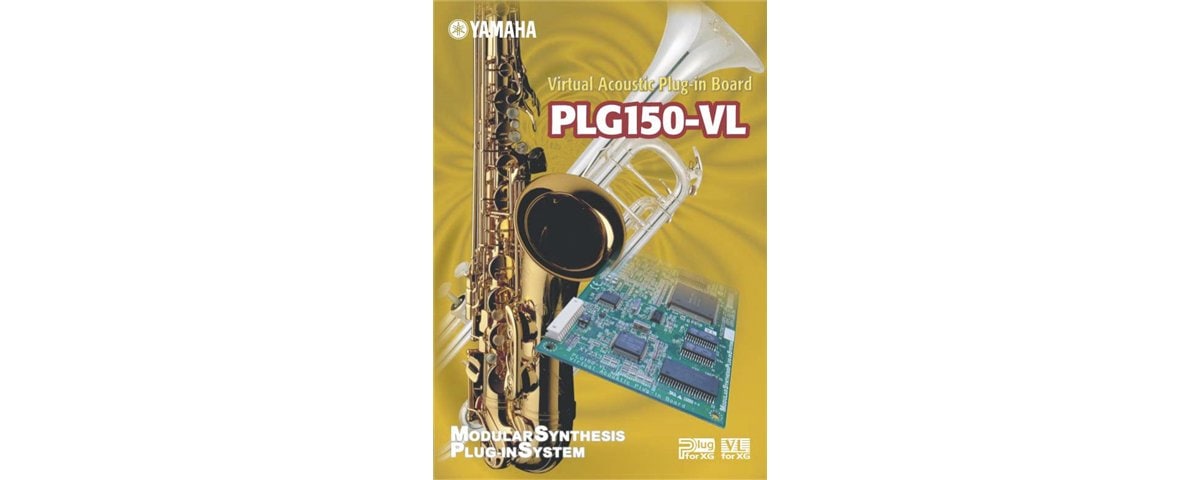 Adds Extremely.....
Adds extremely realistic acoustic instrument voices to synthesizers compatible with the Modular Synthesis Plug-in System.
Compatible With.....
Compatible with the XG Plug-in System.
Virtual Acoustic.....
Virtual Acoustic physical modeling synthesis mathematically simulates the sound and characteristics of acoustic instruments in real-time.
256 Preset Voices.....
256 preset voices, from realistic wind and stringed instruments to virtual acoustic instruments.
Increases The Polyphony.....
Increases the polyphony of the synthesizer it is installed on, extending the capability of the entire system.
Comes With VL.....
Comes with VL Visual Editor for Windows and Macintosh, allowing for easy graphical editing of voices.Note:VL Visual Editor for Windows is a software plug-in deeloped for XGworks sequencing software (Windows 98/95);VL Visual Editor for Macintosh is a stand-alone application.