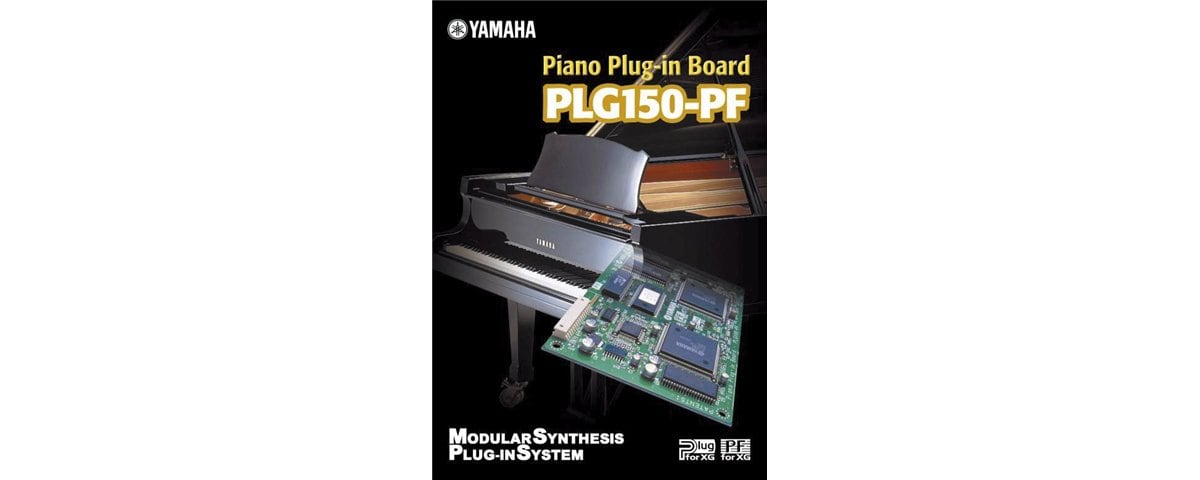 Adds High Quality.....
Adds high quality piano sounds to the Modular Synthesis Plug-in Systems.
Compatible With.....
Compatible with the XG Plug-in System.
Each Board Adds.....
Each board adds 64 notes of polyphony to the synthesizer it is installed on. And the polyphony extension capability lets you get more notes by adding more boards: by installing three boards, all assigned to the same part, you can add 192 notes of piano polyphony.
Ample Wave Memory.....
Ample wave memory (ROM) provides 136 exceedingly realistic built-in voices, including stereo concert grand piano and CP and DX electric pianos. Stretch-tuned voices offer true acoustic brilliance.
"Piano Key Assigner".....
"Piano Key Assigner" feature reduces noticeable sound dropout when polyphony is exceeded.
Faithfully Reproduces.....
Faithfully reproduces grand-piano keyboard and damper action.
Comes With The.....
Comes with the PF Easy Editor plug-in for XGworks, allowing for easy graphical editing of voices.Note: XGworks is a sequencing program that works with Windows 95 and Windows 98.