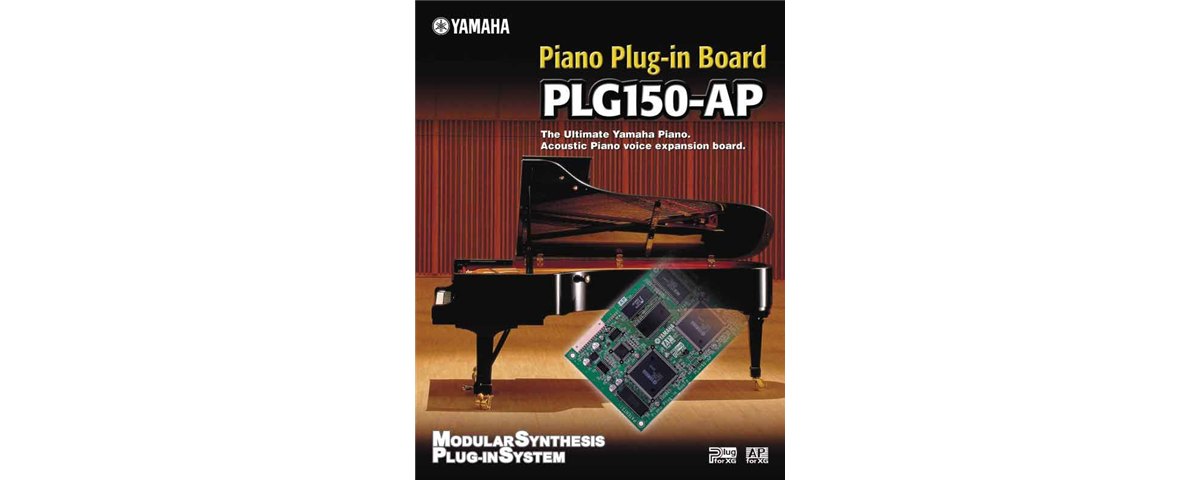 The Ultimate Piano ExpansionBoard.....
The ultimate piano expansion board for any Yamaha product that supports Yamaha's modular synthesis plug-in system.
The Entire Wave ROM (Over 29 MB).....
The entire wave ROM (over 29 MB) is used to realistically capture all the nuances of Yamaha's award-winning CFIIIS concert grand piano. The piano was tuned and voiced by a master concert technician and then digitally recorded using state of the art sampling technology to deliver the finest piano sounds ever available for a synthesizer.
This New Long Looped.....
This new long looped, three layer stereo piano sample offers an extremely wide dynamic range, from elegant pianissimo to a powerful fortissimo. This range of tonal colors allows you complete expressive freedom, no matter what type of music you play. 32 preset piano voices cover a wide variety of musical styles.
Adds 64 Notes Of Polyphony.....
Adds 64 notes of polyphony to the host system dedicated just to these new piano sounds.
Dedicated On Board Effects.....
Dedicated on board effects processing includes EQ, Reverb, Chorus and Insertion effects completely independent of the host systems effects.
The colors and finishes shown may vary from those on the actual products.