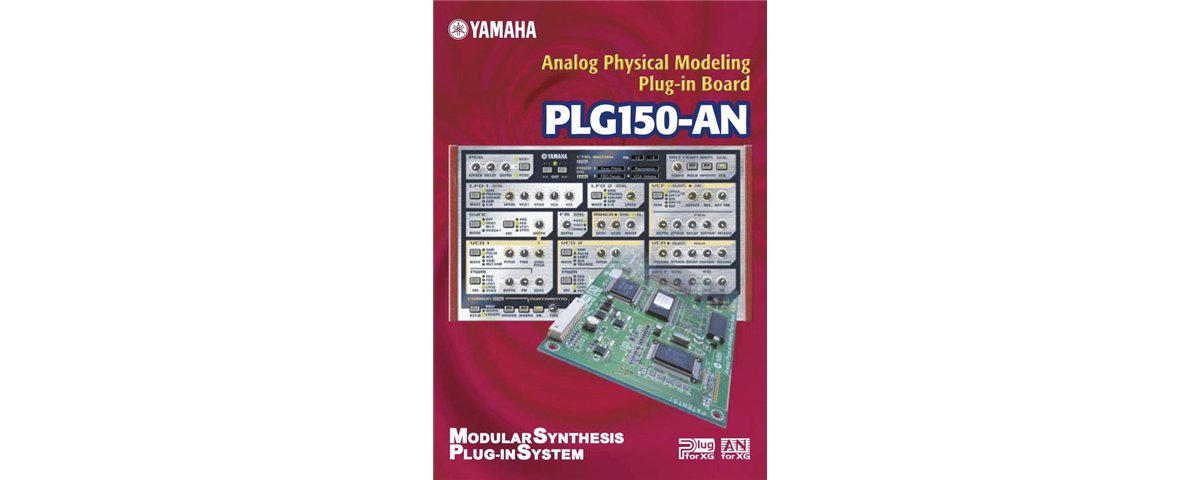 Adds Physically.....
Adds physically modeled analog synthesis to the Modular Synthesis Plug-in Systems.
Compatible With.....
Compatible with the XG Plug-in System.
Offers 256 Voices.....
Offers 256 voices: from vintage sounds to the newest dance sounds.
Increases The Polyphony.....
Increases the polyphony of the synthesizer it is installed on, extending the capability of the entire system.
Comes With Editors.....
Comes with editors for creating your own sounds, including an "AN Expert Editor" and an "AN Easy Editor" plug-ins for XGworks, a "Free EG" feature for tempo synchronized filter sweeps, and the "Step SEQ" loop sequencer.Note: XGworks is a sequencing program that works with Windows 95 and Windows 98.