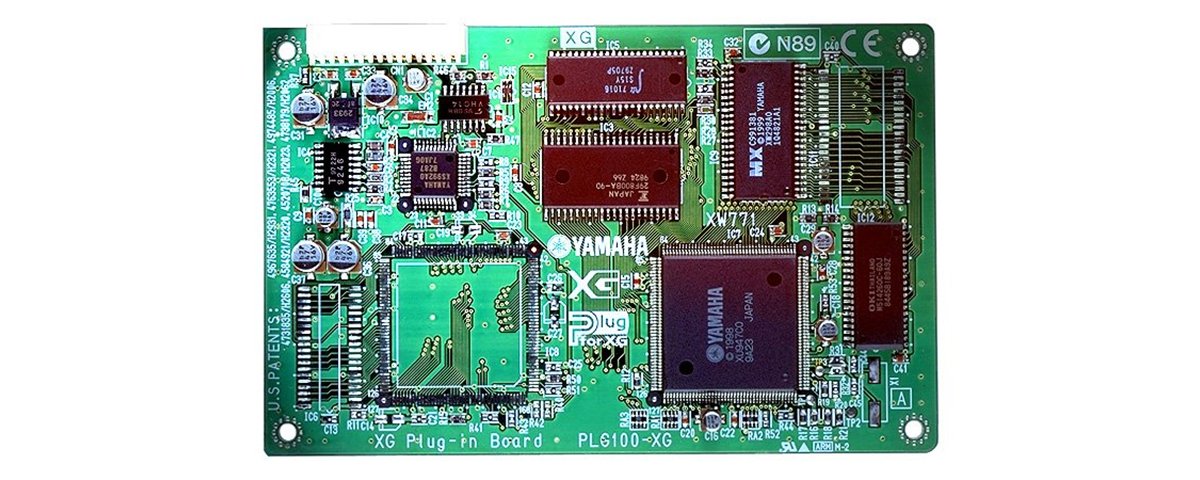 Adds A 16-Part.....
Adds a 16-part, 32-note XG tone generator to synthesizers compatible with the Modular Synthesis Plug-in System or XG Plug-in System.
Gives Non-XG MIDI.....
Gives non-XG MIDI synthesizers and tone generators the capability to play back GM/XG MIDI song files.
Provides 480 High-Quality.....
Provides 480 high-quality sounds and 12 drum kits using all new AWM2 PCM waves.
Adds 32 Notes.....
Adds 32 notes of polyphony to the synthesizer or tone module on which it is installed.
Includes XGworks Lite.....
Included XGworks lite 3.0 (Windows 95/98) and XG Editor 2.0 (Macintosh) allow detailed editing of voices and effects.