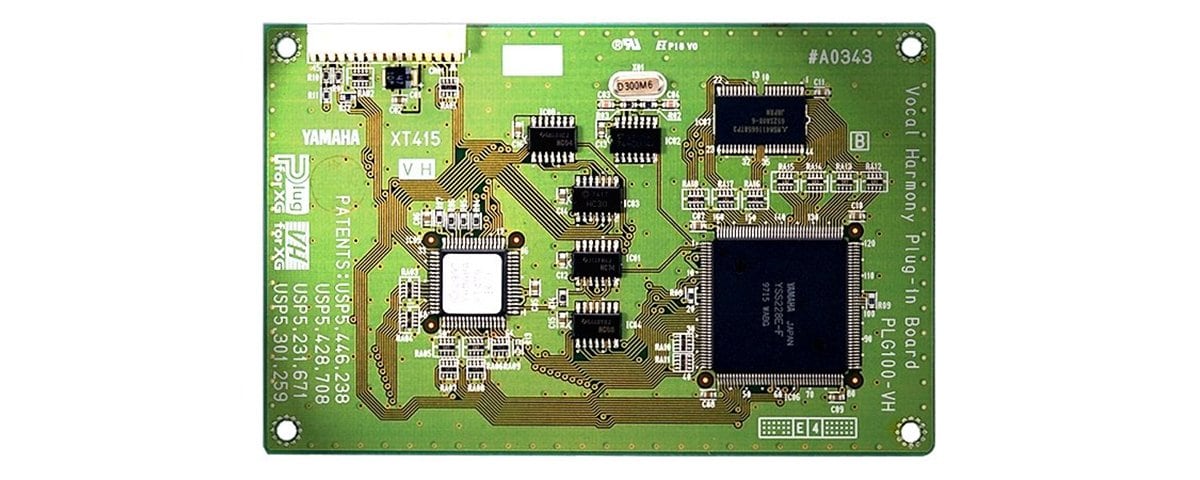 The PLG100VH Provides.....
The PLG100-VH provides a sophisticated harmony effect that takes the sound of your voices (via a microphone and the A/D inputs) and reproduces it as a harmony vocal, providing up to four-part harmonies (including your original voices).
Once It Is Connected.....
Once it is connected, the PLG100-VH automatically becomes another effect block (Harmony) in the tone generator/sound card, and can be applied to one of the Parts. Although Harmony can be applied to normal instrument Parts, it is designed specifically to work with the A/D inputs.
You Can Pre-Program.....
You can pre-program the pitch interval of the harmony, or you can "play" the harmony from your connected MIDI keyboard (or sequencer), and even have the harmony interval change, depending on the chord you play. As long as your own voices is in pitch and you play the appropriate chords, the PLG100-VH ensures that the harmony "voices" will be enharmonically correct and stay in pitch with the chord changes fo the song. It also oncludes a "gender changer" effect that turns a male voices into a female voices (or vice versa), and a vibrato effect that automatically adds a warm, natural vibrato to your voice.