Live Sound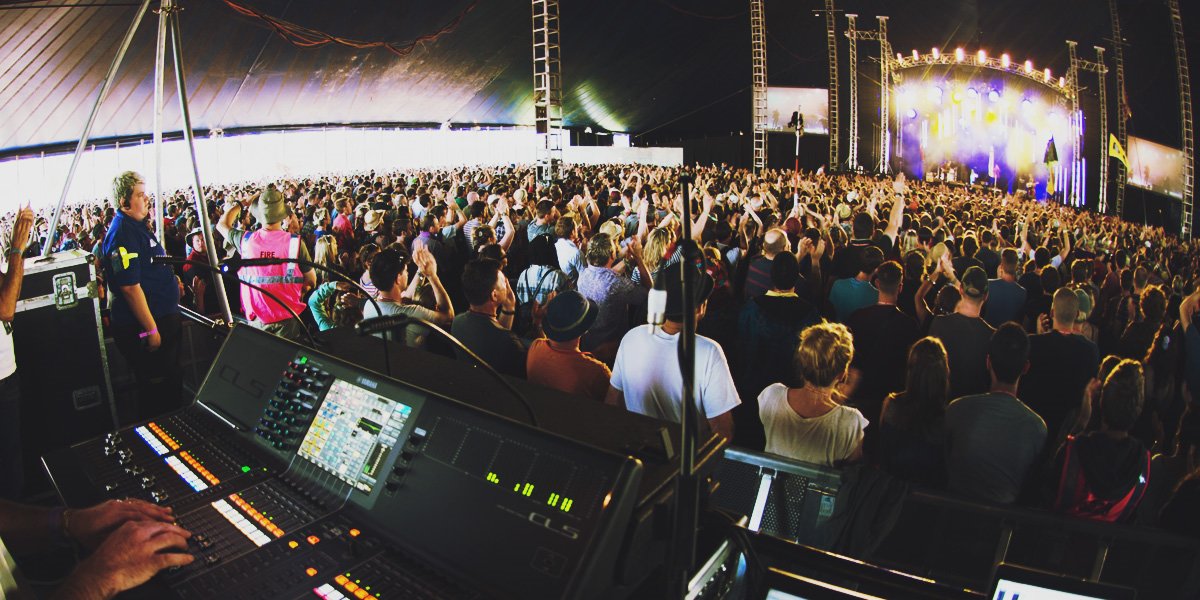 Live Sound
More Musical Sound for Every Venue and Show
One of the reasons Yamaha pro audio gear enjoys an enviable reputation in the live sound field is the company's extensive background and know-how in musical instrument production.
Yamaha brings a deep understanding of music and musical instruments together with an awareness of the workflow and reliability required of professional live sound equipment. But most of all, Yamaha listens. Yamaha listens closely to customers' needs and wishes, and fulfills them whenever possible.
It takes more than just technology to make great sound, and that's why the Yamaha RIVAGE PM series, CL/QL series, and TF series digital consoles have become industry standards. Yamaha is in touch with the needs of the industry, and has the experience as well as the foresight to provide the right solutions at the right time.
Products That Make Performances Memorable
Here's a selection of products from Yamaha's extensive lineup that are recommended for live sound applications … for better sound and a closer connection between artists and audience.
Mixers
The mixing console is the heart of any live sound system, and Yamaha is a leading brand in the field. Yamaha mixers have a well-deserved and unflagging reputation for excellence based on superior sound, operability, versatility, and reliability.
TF Series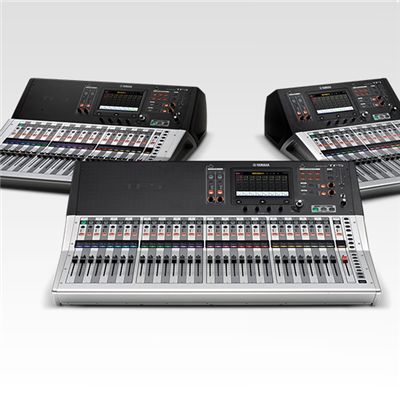 TF Series
TF series consoles take live sound reinforcement to a new level of refinement with TouchFlow Operation™, recallable D-PRE™ preamplifiers, advanced processing and much more.
TF-RACK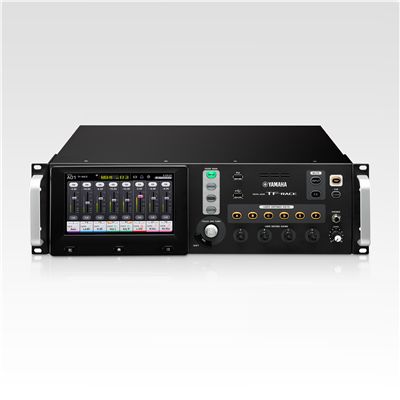 TF-RACK
TF-RACK is a compact rack-mount version of the TF Series digital mixing consoles, offering the same levels of performance and groundbreaking operability.
Tio1608-D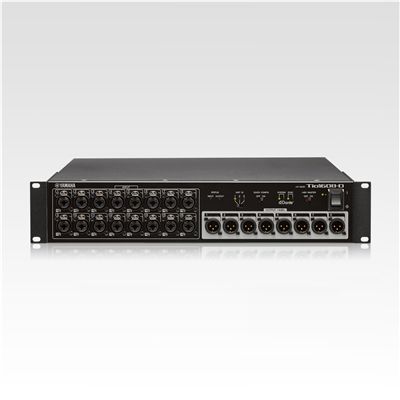 Tio1608-D
The Tio1608-D is a Dante-equipped I/O rack with 16 microphone/ line inputs and 8 line outputs.
Dante-MY16-AUD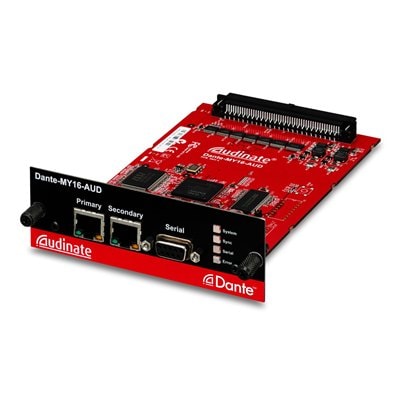 Dante-MY16-AUD
16-Channel Dante Network I/O Card
Processors
Yamaha matrix processors are equipped with flexible processing functions that are essential to a wide variety of applications such as retail stores, restaurant/bars or banquet rooms.
SPX2000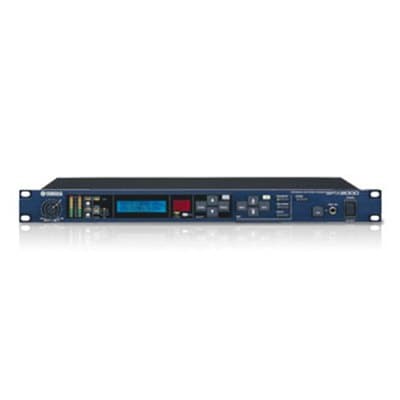 SPX2000
The pinnacle of Yamaha's acclaimed SPX multi-effect processor range includes the unmatched Rev-X reverb algorithm and a "Classic Bank" with recreations of valued classic effects.
PX Series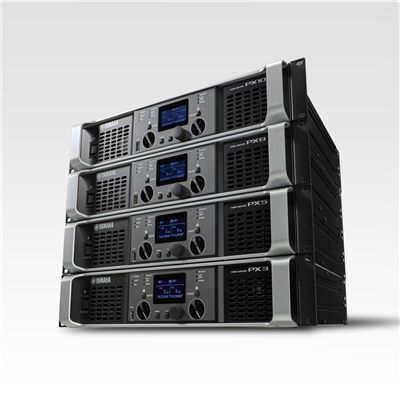 PX Series
The versatile PX series power amplifiers lineup combines intelligent processing with high output power to meet the requirements of a vast range of sound reinforcement environments.
XP Series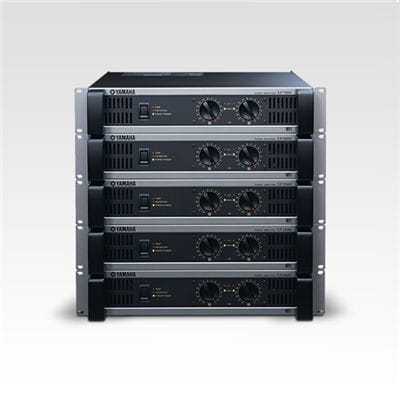 XP Series
With adjustable input sensitivity and voltage characteristics, these power amplifiers are ideal for installations.
DSR Series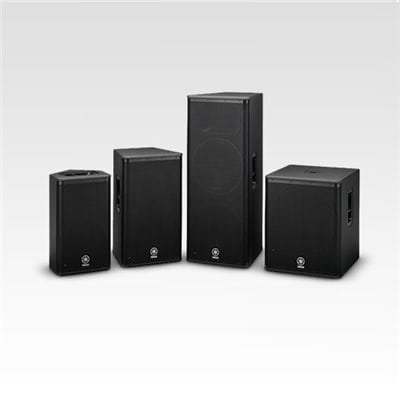 DSR Series
Next-generation active loudspeakers incorporating high performance DSP and all-new high power Class-D amplifiers with PFC switching mode power supply.
DXR Series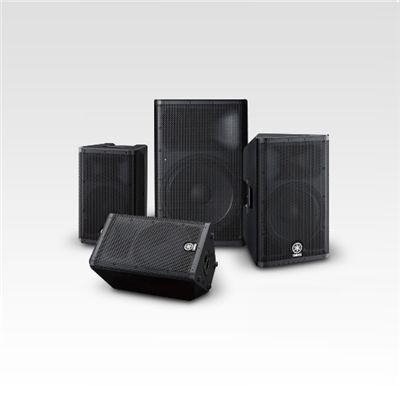 DXR Series
DXR Series loudspeakers offer superb high-definition sound and class-leading sound pressure levels—yet in a more compact and extremely functional design that provides a level of versatility unmatched by any speaker in its class today.
DBR series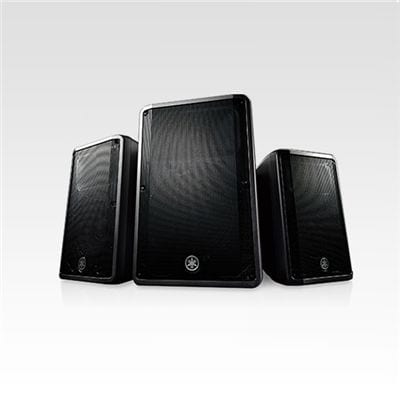 DBR series
DBR Series powered loudspeakers harness the same state-of-the-art Yamaha DSP, amplifier and speaker technologies developed for the professional DSR Series and DXR Series lineups, ensuring high-resolution sound at any output level.
DXS Series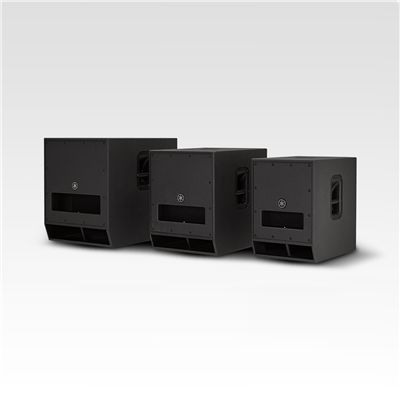 DXS Series
DXS Series is a new line of compact, high output powered subwoofers that match perfectly with Yamaha full-range powered loudspeakers.
CBR series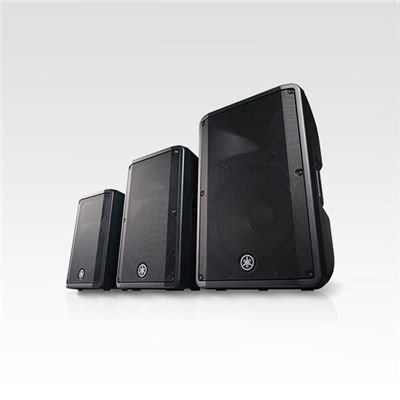 CBR series
Versatile CBR Series loudspeakers deliver outstanding audio performance for a wide range of applications including front-of-house sound, floor monitoring or installations.
The colors and finishes shown may vary from those on the actual products.