UPDATE YOUR PRODUCT TO UNLOCK ADDED FEATURES
Yamaha now connects you in more ways than ever before. New streaming services and voice control enhancements are now part of the latest lineup of MusicCast speakers and devices through free firmware updates.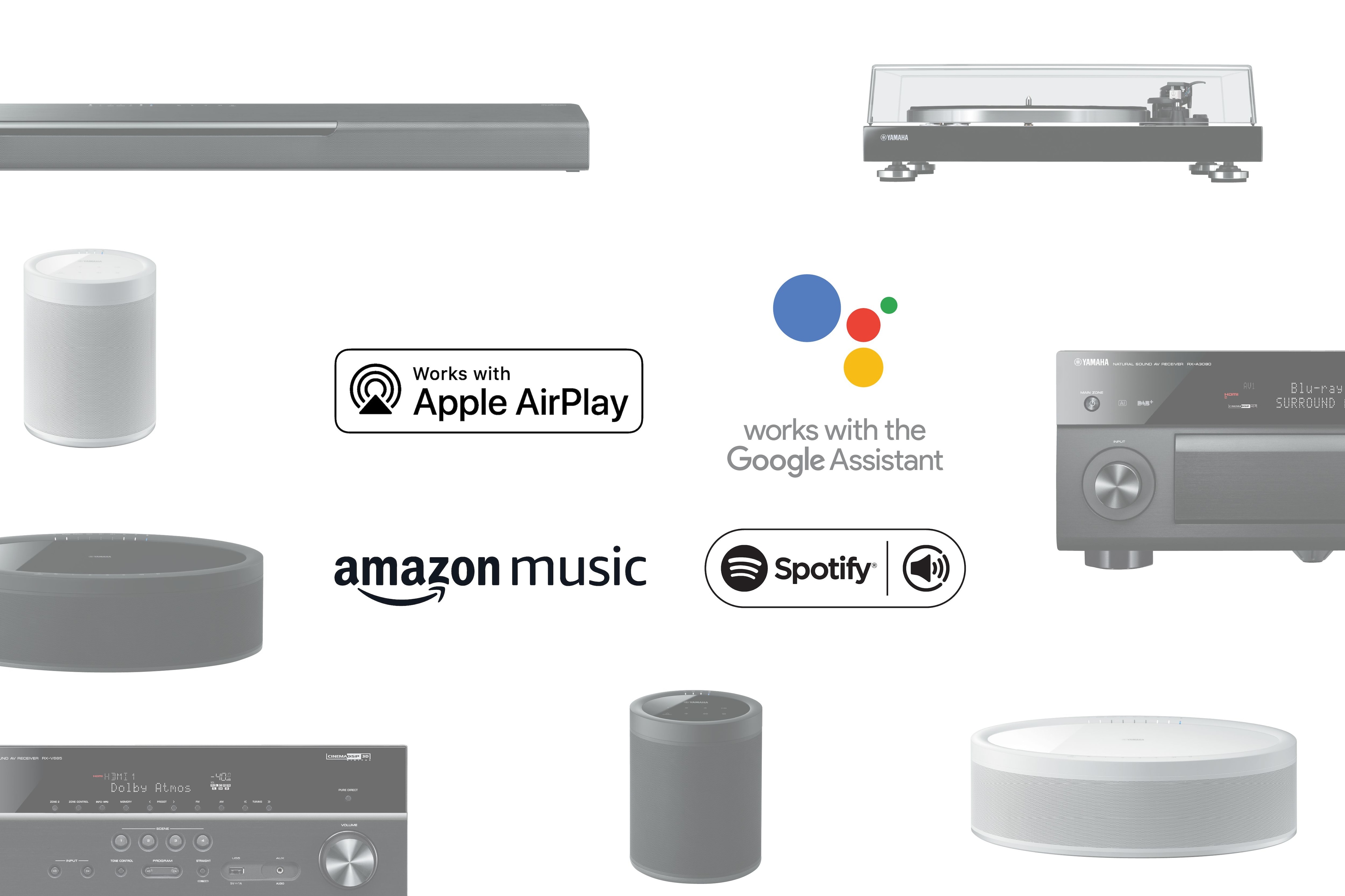 Amazon Music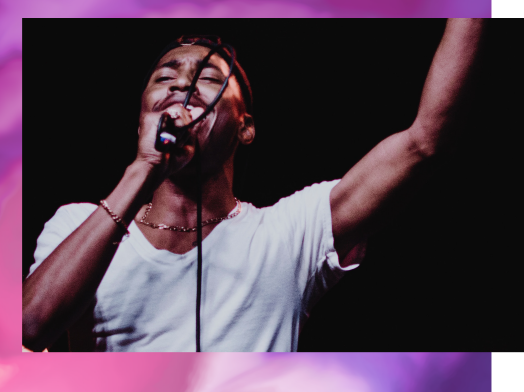 Amazon Music
With free access to more than 2 million songs and playlists for Prime members and over 50 million songs to Unlimited subscribers, Amazon Music is the go-to streaming service for your Echo or Dot device. Now you can hear every note, breath and beat with signature audio quality from Yamaha – streaming direct to your MusicCast device.
*Firmware update is planned for October 2019.
AirPlay 2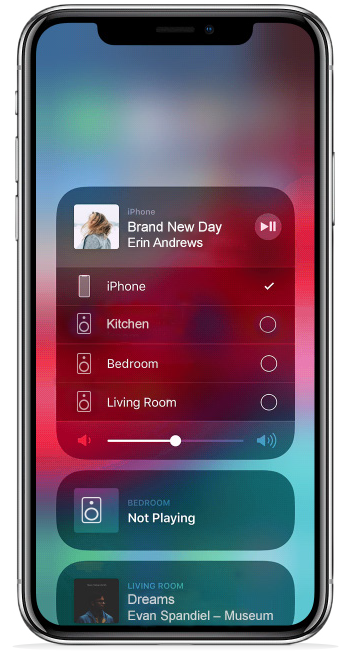 AirPlay 2
Hey Siri. play music in the kitchen and living room.
AirPlay2 adds the ability to stream Apple Music and other streaming services to multiple MusicCast devices throughout your home. Easily control it from your iPhone or iPad, link it with a HomePod, or simply ask Siri for an assist.
Google Assistant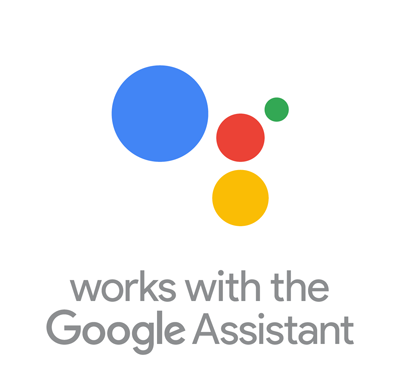 Google Assistant
OK Google, ask MusicCast to play in the dining room.
Your favorite smart home assistant can now control your music experiences as well. Enjoy the hands-free convenience of linking rooms, playing your favorite tunes, adjusting the volume and streaming entertainment sources with simple voice commands for MusicCast.
*Availability of voice command control via Google Assistant varies by region.
Enhanced Voice Control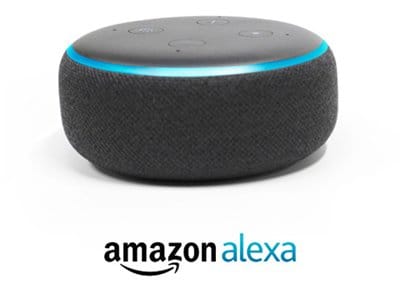 Enhanced Voice Control
"Alexa, play pops from Amazon Music in the lounge room".
With MusicCast products launched in or after 2018, you can start playback of streaming music services like Amazon Music and TuneIn using Amazon Echo devices with voice commands.
Spotify Connect (now works with Spotify Free Account)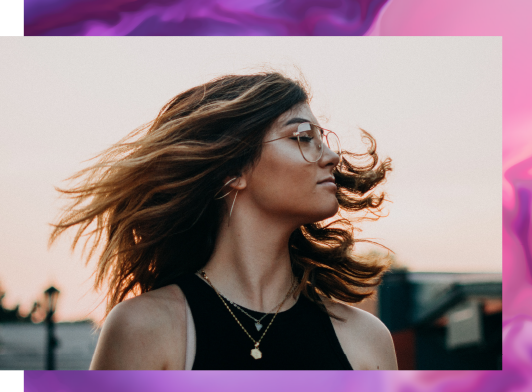 Spotify Connect (now works with Spotify Free Account)
Connect to a world of music directly from the Spotify app, freeing up your phone so you can watch videos and take calls without interrupting playback.
Spotify Connect lets you stream music directly to your MusicCast speaker or device. Now you can tap into this endless library of music with both Spotify Free and Spotify Premium accounts.
eARC (Enhanced Audio Return Channel)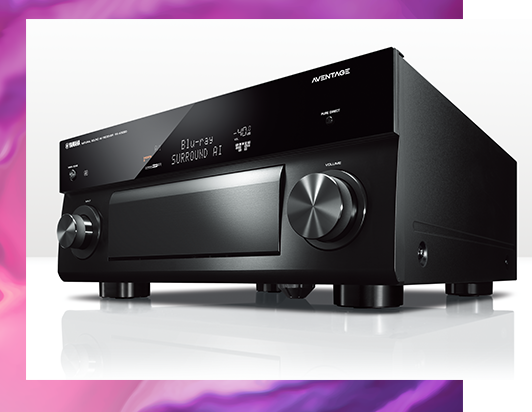 eARC (Enhanced Audio Return Channel)
Unlock the full potential of your 4K content. Enhanced Audio Return Channel (also known as eARC) is the next generation of ARC – available in the industry-leading AV receivers from Yamaha.
eARC delivers full-resolution, multi-channel audio formats such as Dolby TrueHD and DTS-HD through your existing HDMI connection, giving you the most realistic surround sound experience for immersing yourself in your favorite movies and moments.
Stream it All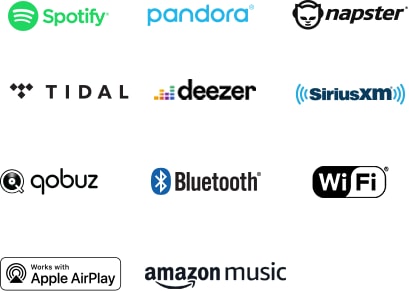 Stream it All
The party doesn't stop there. These newest features join an already impressive lineup of builtin streaming services* and capabilities for enjoying and controlling your music.
*Streaming service availability varies by region and product.