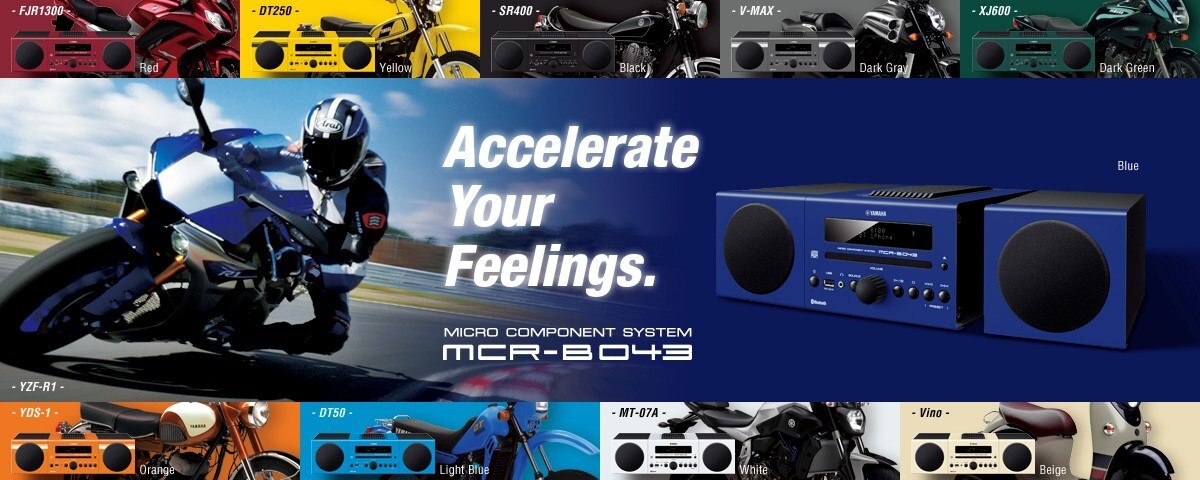 10 Colourful Designs, Inspired by Yamaha Motorcycles.
A feeling of freedom like riding your motorcycle on the open road — without leaving home.
Add new colour to your daily routine with the unique livery of the MCR-B043.
Choose your colour and get more out of your music!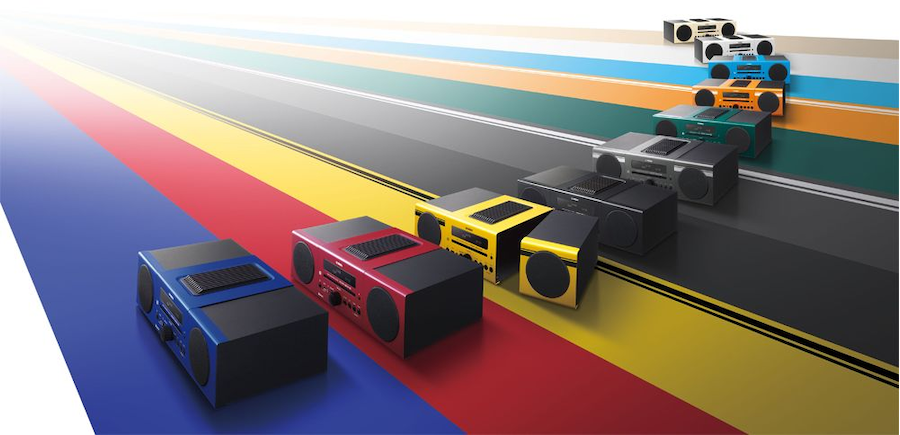 Motorcycle Design in the Details
From the top panel ornamentation recalling an engine fan to the volume knob echoing the design of a radiator cap, the inspiration behind Yamaha motorcycles shines through. The yellow, orange and dark gray colouring forms the distinctive stripe that evokes the speed of a motorcycle. Yamaha Motor's vision is fully realized by this sleek and stylish speaker.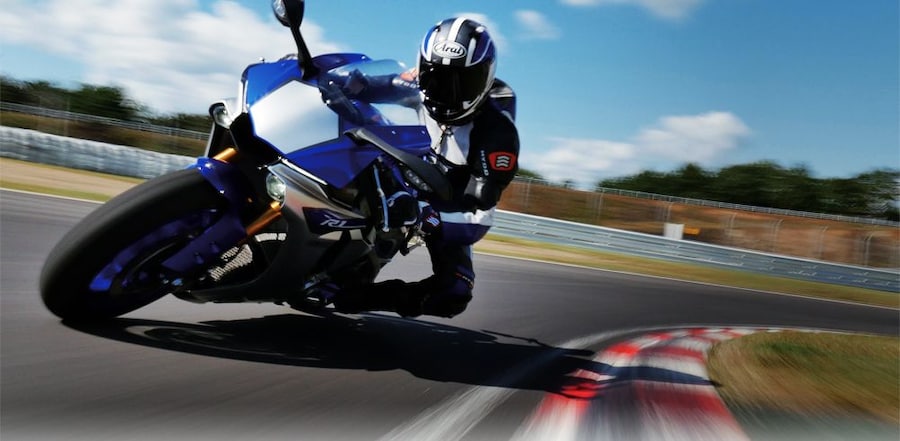 All You Need for Playback of Any Music Source
Enjoy wireless playback from your smartphone, tablet or PC effortlessly with Bluetooth® technology. In addition to the CD player, USB and FM/AM* radio, it has an AUX-In terminal for connecting a PC or Digital Audio Player, giving you music enjoyment from a variety of sources in one unit. An onboard USB port allows you to charge your smartphone or tablet too.
* USA model only.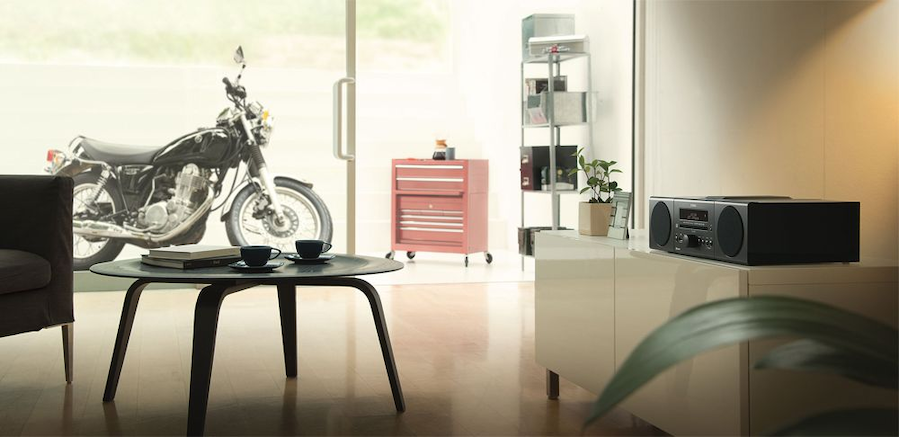 Satisfyingly Rich Sound Quality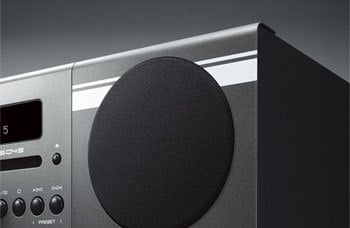 The MCR-B043 includes Yamaha's Music Enhancer that restores what is lost when audio data is compressed (as in a Digital Audio Player) to deliver sound that is more dynamic and has a greater feeling of expansiveness. What's more, the speakers feature an 11cm (4-1/2") drive unit that uses a large-diameter magnet to deliver rich bass, clear mids and sparkling highs. The large-volume cabinet acts like a bass drum, further helping to produce a deep and robust bass.
Other notable features
• FM and AM* tuner with 30-station preset tuning
• Headphone jack for private listening
• Sleep timer lets you fall asleep to music
• Dimmer for adjusting display brightness
• Tone control for optimal sound quality
*USA model only