The Sound Bar Controller app provides easy operation for select Yamaha sound bars using your smartphone or tablet device.
Key Features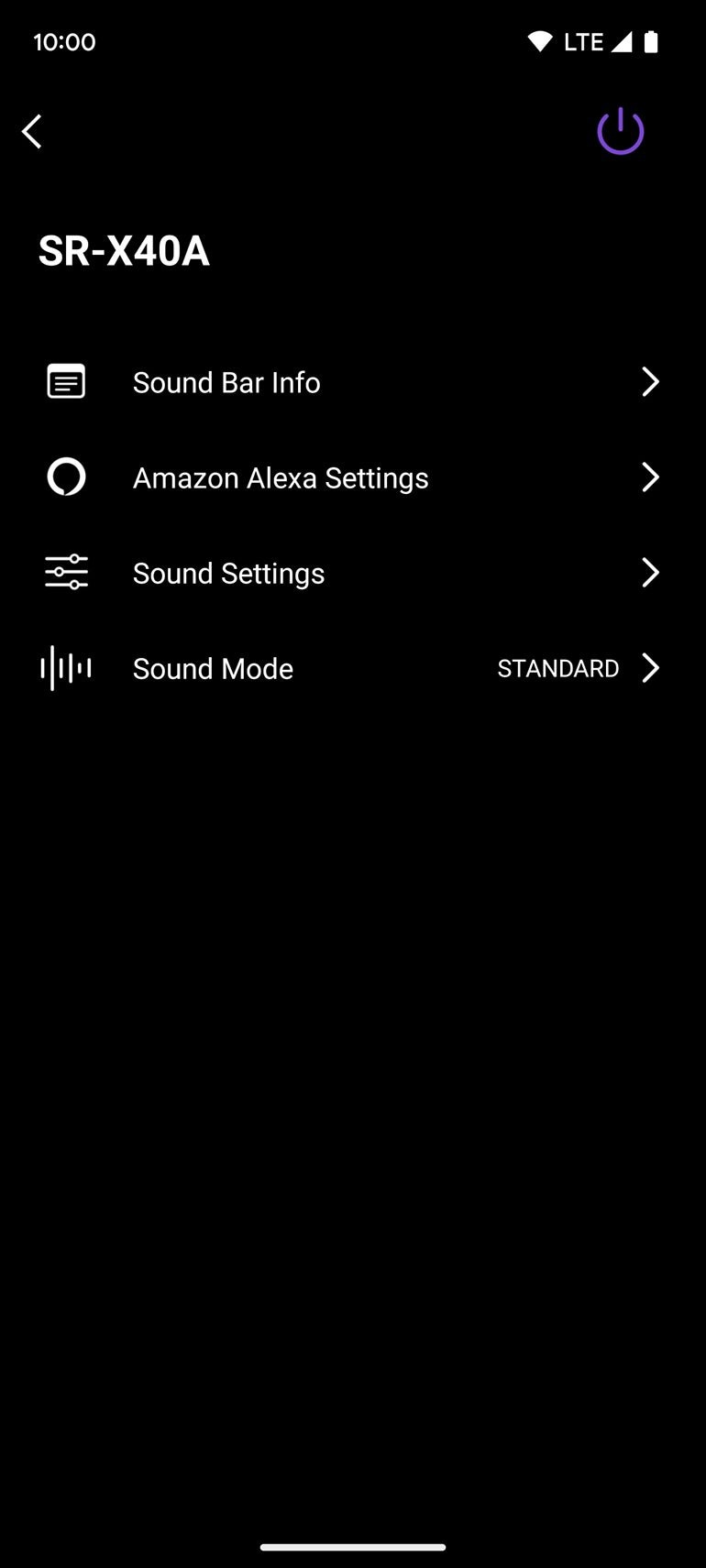 - Control functions for your sound bar such as volume up/down and input selection
- Volume control for True X wireless surround speakers and wireless subwoofer
- Initial setup of built-in Alexa voice control settings
- Play audio files stored on your phone or NAS drive through Wi-Fi
Input Select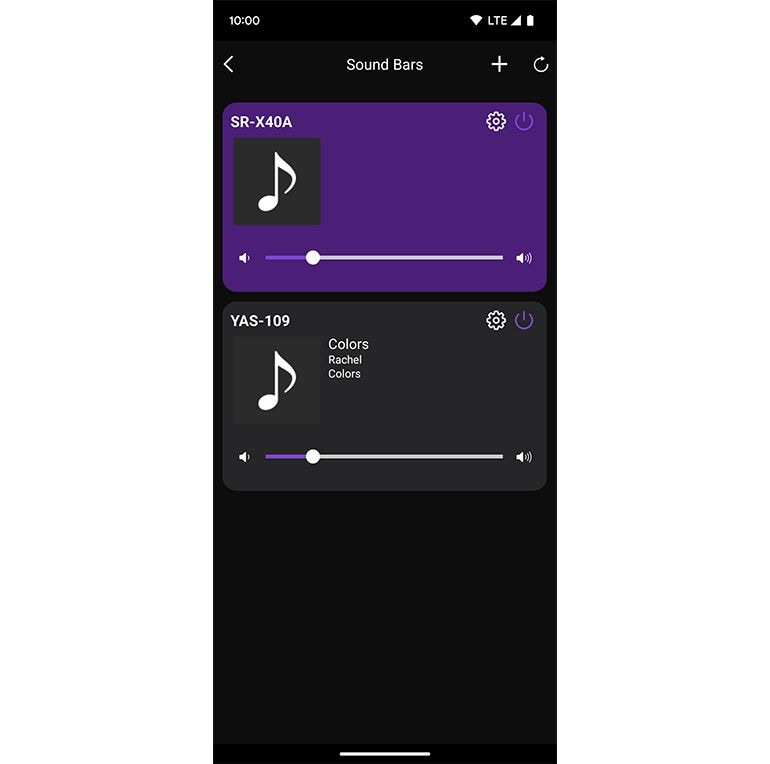 Just by touching a menu item, you can select the source unit or service you want to enjoy.
Music playing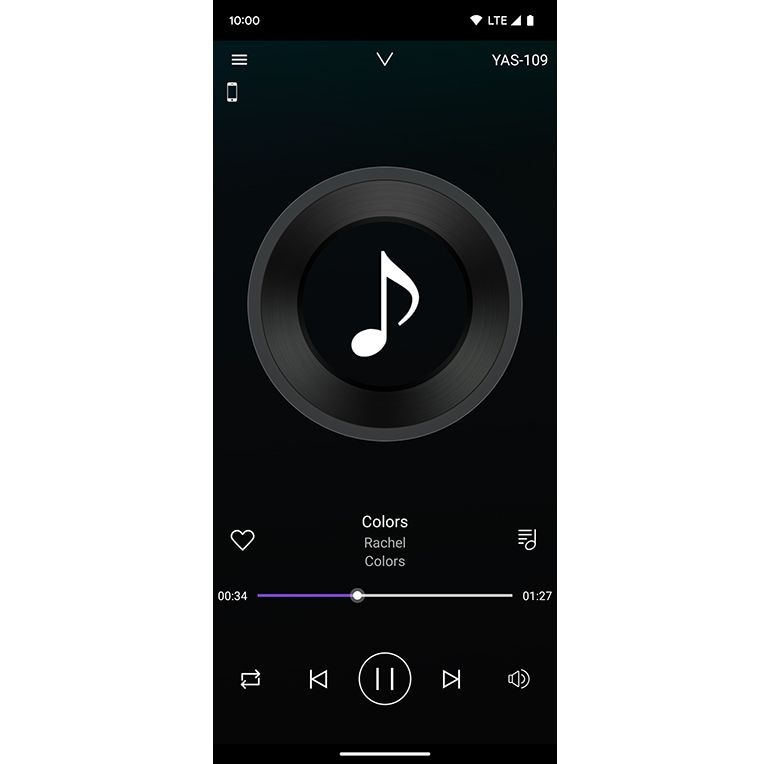 Play audio files stored on your phone or NAS drive through Wi-Fi (Playback of audio files stored on the NAS drive is possible only on YAS-109, YAS-209)
Sound bar set up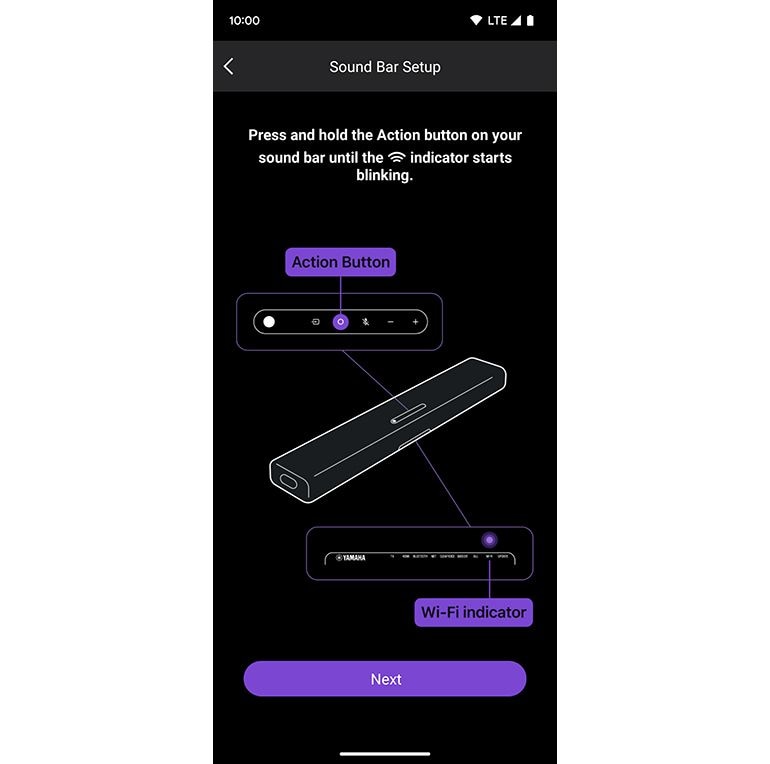 You can easily set up your soundbar by following onscreen instructions.
Operation Image (iPad)
Multi-Language Support
English, Japanese, German, French, Spanish, Italian, Portuguese, Simplified Chinese, Traditional Chinese, Korean, Dutch, Swedish, Danish, Finnish, Polish, Norwegian
- iOS version 10 or above
- Android version 7.1 or above
- A wireless Local Area Network (LAN) and a compatible Yamaha Network product(s) residing within the same LAN.
* This application will never collect nor externally transfer personal data stored in your smartphone / tablet.
The colors and finishes shown may vary from those on the actual products.