YC Series – YC61, YC73 et YC88
YC Series – YC61, YC73 et YC88
Un problème a été signalé dans la version 15 d'iOS et iPadOS, dans lequel les Apps sont parfois incapables de détecter un instrument de musique Yamaha après avoir établi une connexion USB.
Si vous rencontrez ce problème, le fait d'éteindre votre iPhone/iPad puis de le rallumer permettra à l'instrument d'être détecté normalement. Nous avons confirmé que ce problème ne se produit qu'avec la version 15 de chaque OS.
En date du 27 octobre 2021, nous avons signalé ce problème à Apple et nous étudions comment y remédier.
Nous nous excusons pour tout inconvénient que cela pourrait causer, mais nous vous demandons de faire preuve de patience pendant que nous résolvons ce problème.
Designed for gigging keyboardists, the YC Series features a newly designed Virtual Circuitry Modeling (VCM) Organ engine with physical drawbars, extensive real-time control and authentic Acoustic/Electric Piano and FM synth sound. With three models to choose from, there's a YC stage keyboard for every stage and every player.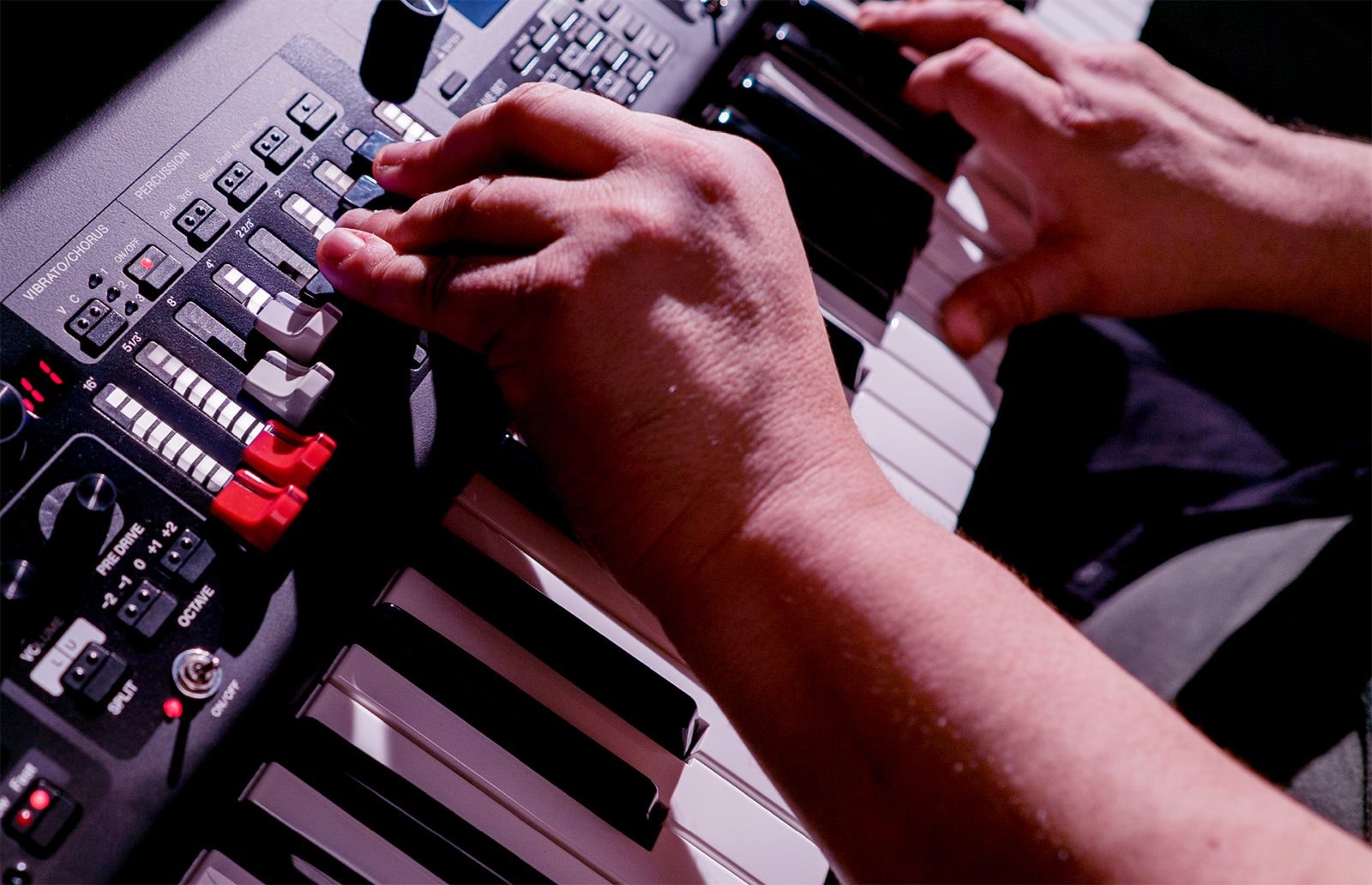 When it comes to versatility, YC is a virtuoso. Featuring premium keyboard sound with more possibilities than ever. Choose from authentic Yamaha grand/upright pianos, electric pianos and keyboards to a tonewheel organ with rotary speaker, synths, acoustic sounds and more. Our proprietary VCM recreates the circuits of vintage analog EQs, compressors and phasers right down to the transistors and resistors to capture the subtleties other digital simulations can't. It's like having an incredible sounding keyboard with everything, to go.
VCM ORGAN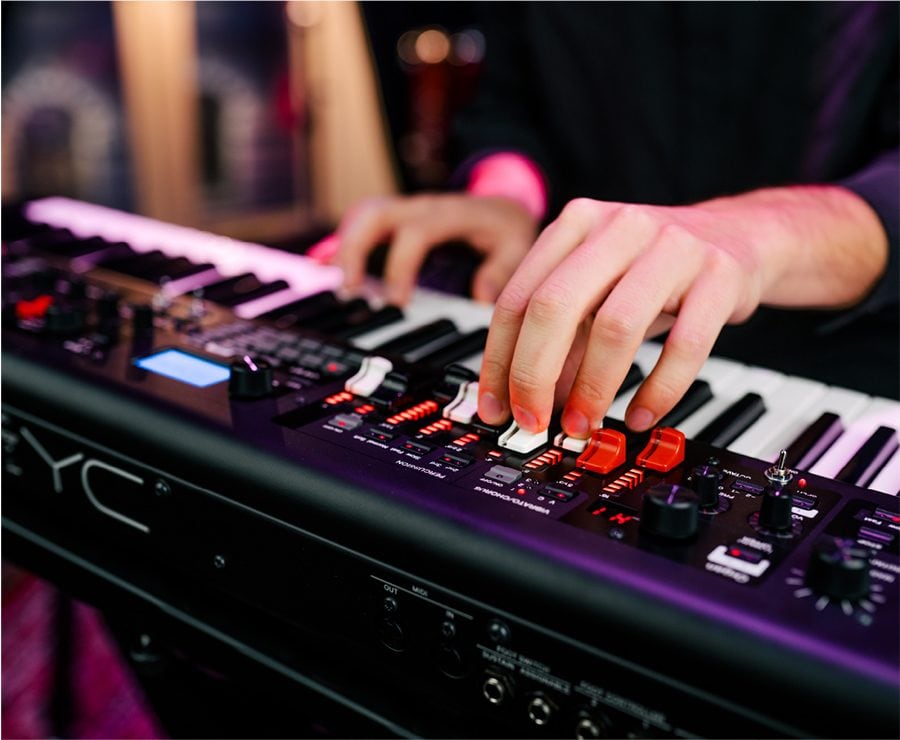 VCM ORGAN
How do you reproduce the warm, authentic sound of an organ in a stage keyboard? You build an organ engine the Yamaha way, from the ground up. Yamaha puts your favorite classic organ sounds in one powerful, stage keyboard. YC models three organ vintages - just out of the box, well-traveled and character-rich vintage. Need more? Go under the hood to adjust key click, leakage, rotary speaker speed and more to get the one-of-a-kind organ tone you've been searching for.
HAUT-PARLEUR ROTATIF VCM
YC vous offre les sons authentiques des haut-parleurs rotatifs classiques, sans aucun entretien. Choisissez parmi deux profils de haut-parleurs rotatifs fidèlement modélisés - chaud et plein ou sale et agressif - et réglez la vitesse du rotor supérieur ou inférieur pour un contrôle total.
[Nouveau dans OS v1.2]
Sur la base de vos commentaires, nous avons ajouté un nouveau haut-parleur rotatif « Studio », offrant un champ stéréo plus large, une meilleure séparation entre le rotor inférieur et le pavillon supérieur, ainsi qu'une présence accrue pour couper les mixages.
VCM EFFECTS

VCM EFFECTS
VCM re-creates the sound and behavior of vintage effects and high-end studio signal processors by modeling the circuits down to the original analog component level.
ORGUE FM
En 1983, Yamaha a présenté au monde les sons emblématiques de la synthèse FM (modulation de fréquence) avec le lancement du synthétiseur DX7. Aujourd'hui, YC apporte la synthèse FM à l'orgue pour une nouvelle génération de joueurs. Il suffit de passer à l'orgue FM et vos barres de traction contrôlent 8 opérateurs FM qui envoient un son pur avec des basses massives. Ajoutez un haut-parleur rotatif ou des effets de simulation d'ampli pour donner du caractère et de l'ambiance. Les commandes intuitives permettent de découvrir facilement de nouveaux sons. Vous pouvez aussi recréer des sons d'orgue à transistors classiques, allant de la chaleur à l'écho en passant par le bourdonnement, en choisissant l'un des trois modes d'orgue FM populaires.
[Nouveau dans OS v1.2]
Trois nouveaux types d'orgue FM, intitulés F4, F5 et F6, contribuent à élargir votre créativité. Ces derniers approfondissent la synthèse FM en ajoutant des modulateurs - ou opérateurs - qui ajoutent des harmoniques supérieures aux porteuses, sans toutefois produire de son. L'interface utilisateur des barres de traction, associée aux modulateurs, crée de nouvelles approches de l'expérience traditionnelle de l'orgue à barres de traction, faisant entrer le concept traditionnel de barre de traction dans le 21e siècle.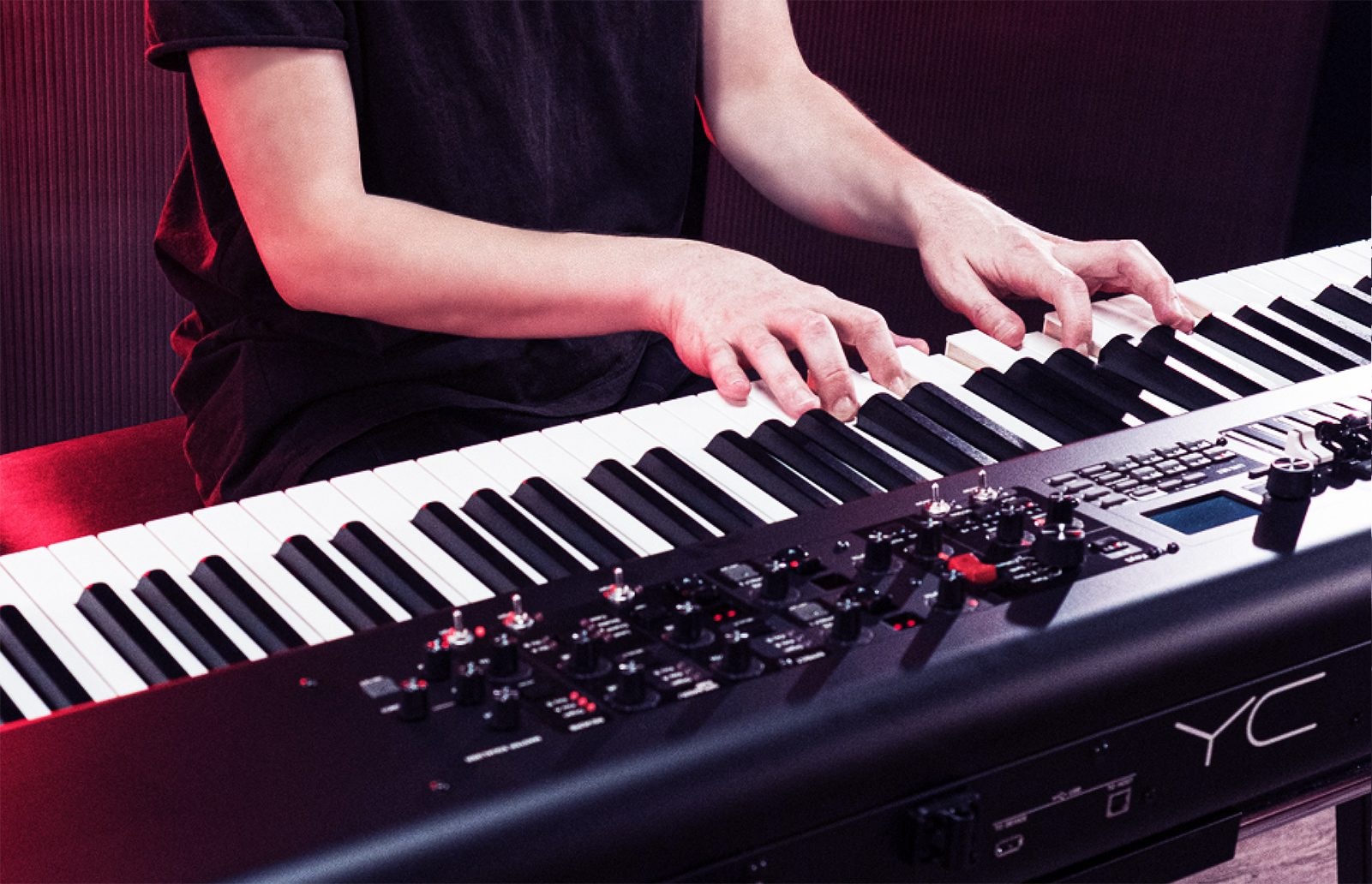 At Yamaha, we put everything we've learned over the last 100 years into everything you touch. Whether you prefer the natural feel of a graded acoustic piano, the balanced touch of an electric piano or a waterfall keyboard with authentic organ action, there's a YC that's right for you. It's no wonder more players reach for Yamaha keyboards than any other.
YC61 WATERFALL KEYBOARD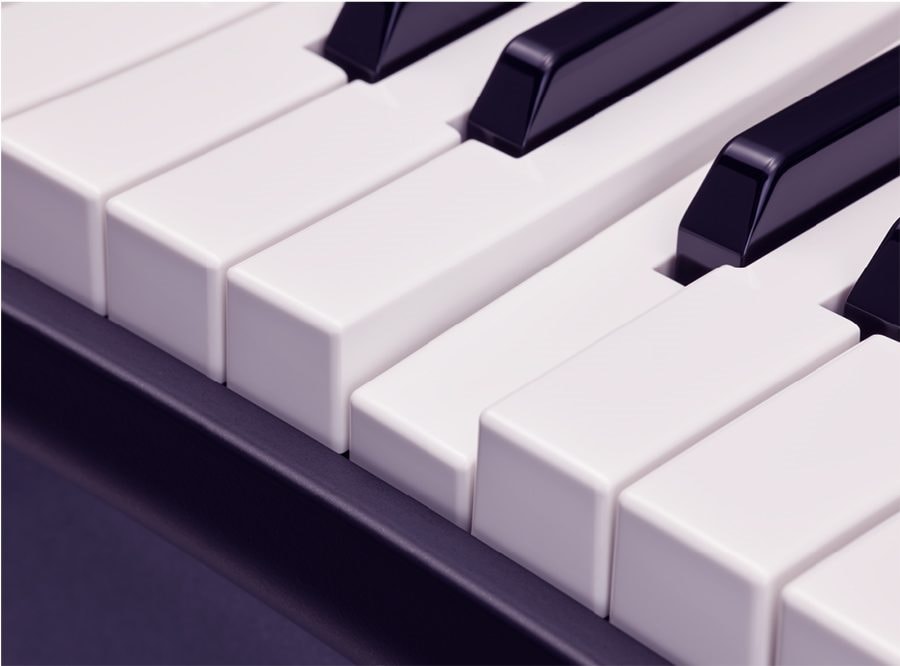 YC61 WATERFALL KEYBOARD
The authentic Waterfall keyboard action of the YC61 was created by painstaking research into traditional organ keyboards and constant feedback from top keyboard artists. The result is a keyboard that not only provides the distinctive touch of an organ, it gives artists new ways to express themselves on acoustic and electric pianos, synth leads, brass sections and more.
YC73 BALANCED ELECTRIC PIANO ACTION
YC73 BALANCED ELECTRIC PIANO ACTION
YC73 has a weighted and balanced action that models the unmistakable feel of an electric piano. With an E-to-E keyboard and a touch that falls between graded acoustic piano and authentic organ action, it's quite possibly the most versatile YC of all.
YC88 NATURAL WOOD WITH TRIPLE SENSOR ACTION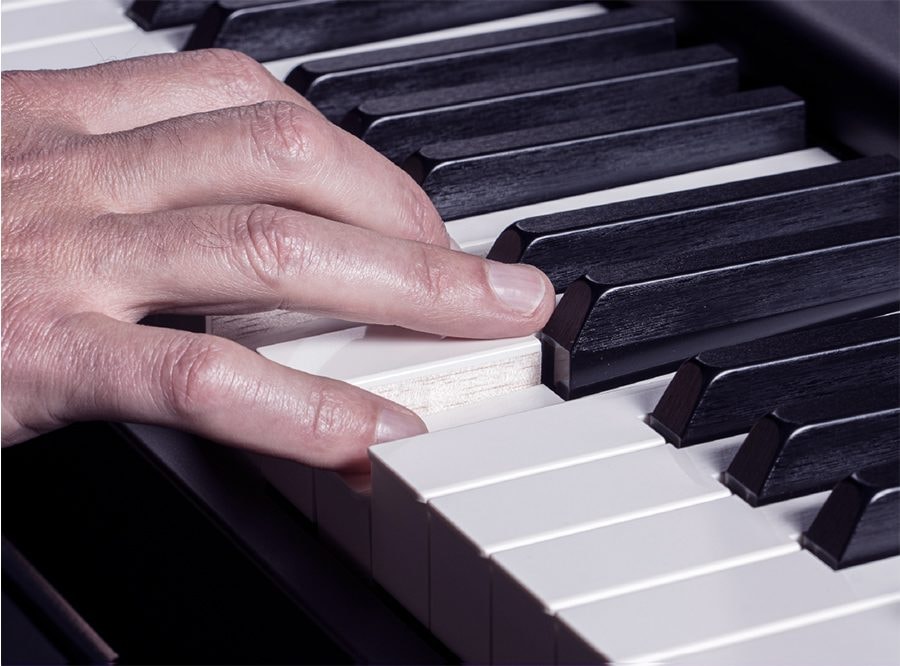 YC88 NATURAL WOOD WITH TRIPLE SENSOR ACTION
The natural wood keys and graded action of the YC88 reproduce the weight and response of a grand piano right down to the feel of the heavy or light hammers in the low and high ends. YC88 also features a triple sensor action for pianists accustomed to the response and speed of grand pianos. You get the touch of a Yamaha acoustic piano with the unmatched versatility of the YC.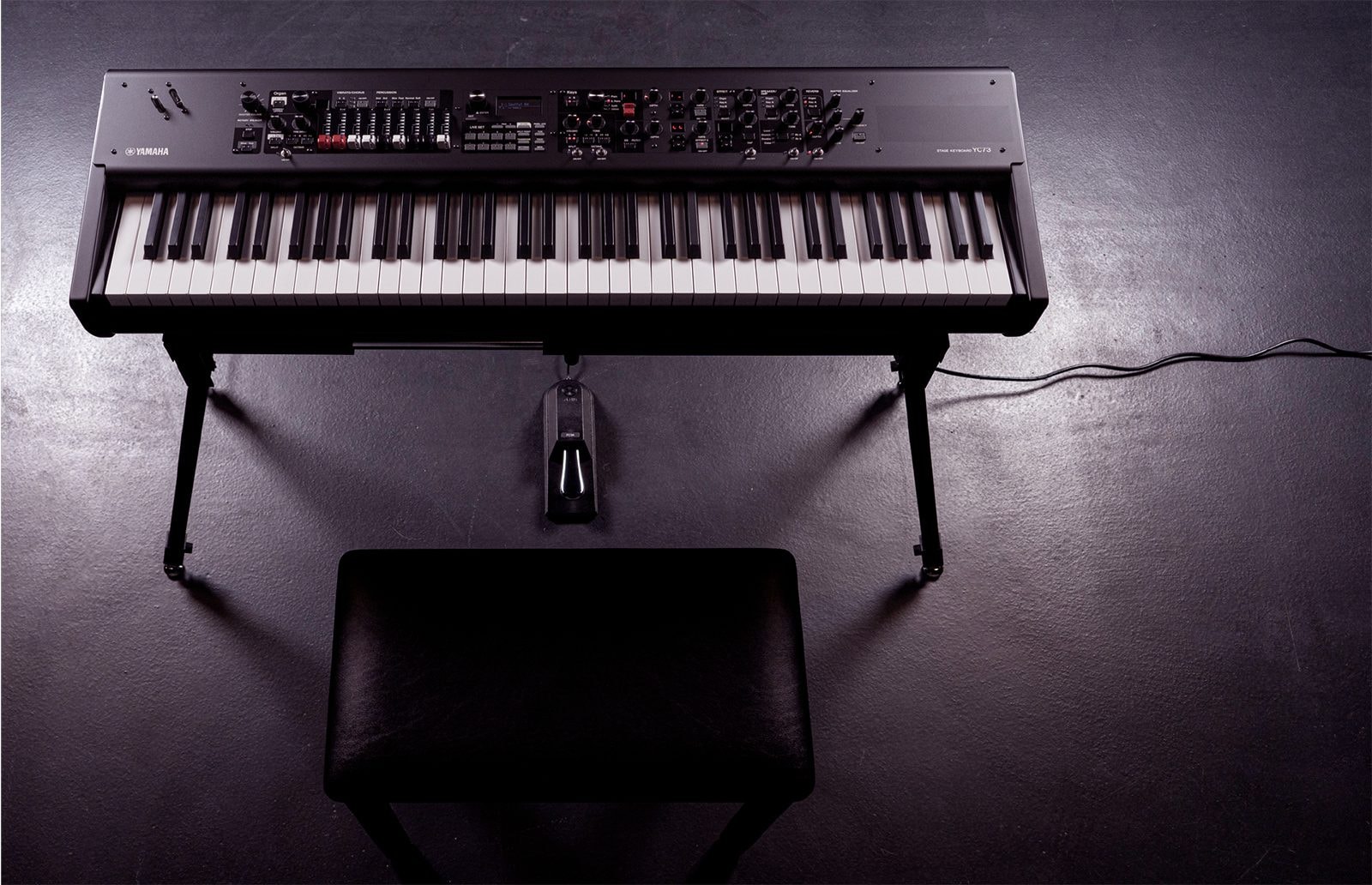 YC Keyboards aren't just designed to be played. They're made to be bumped, jostled, scratched, crammed in a van, stuffed in an overhead bin and adored by players and fans, gig after gig. In short, they're built to last, like the company that stands behind them.
DRAWBARS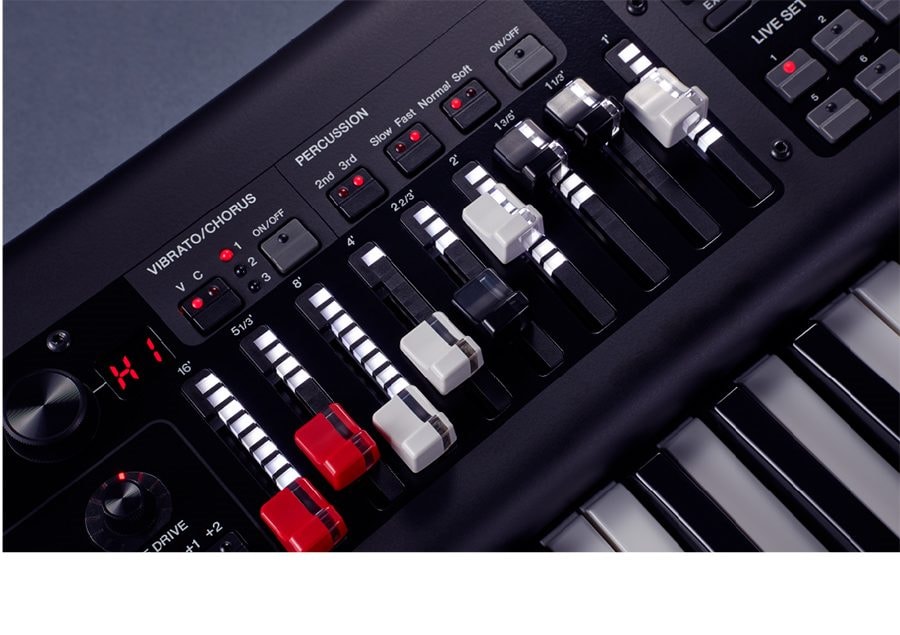 DRAWBARS
The nine drawbars on the YC have the footages and ratcheting you expect in an organ. But there's more to our drawbars than meets the eye. See-through drawbar stops with customizable LED light color make it easy to see differences between simulated upper and lower configurations and play in split mode. It's like having a virtual set of drawbars to give you more sounds, more flexibility and more choices than you ever thought possible in a stage keyboard.

DIRECT, IMMEDIATE AND TOTAL SOUND CONTROL
YC is made for long jams, not long menus. The intuitive interface gives you fast and easy splits, layers and sound-shaping directly from the front panel. Proving that versatility doesn't have to be complex.
MOBILITY
YC88 weighs 41 lb, 0 oz (18.6 kg), YC73 is 29 lb, 9 oz (13.4 kg) and YC61 comes in at an incredible 15 pounds, 10 oz. (7.1 kg). Which makes them compact and light enough for you to be your own roadie. But with a sound that players who can afford roadies will appreciate.
ÉTUI SOUPLE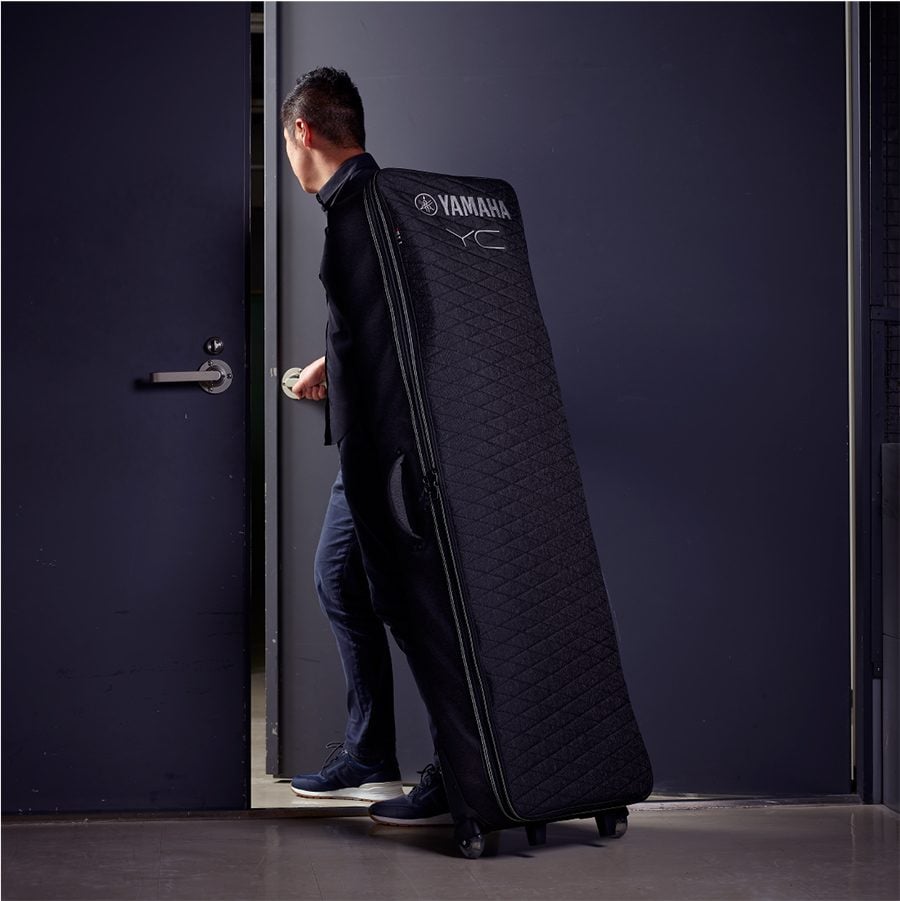 ÉTUI SOUPLE
Préparatifs avant de vous lancer. Se caractérisant par un design haut de gamme, la sacoche souple YC en option dispose de compartiments zippés dans lesquels vous pouvez ranger vos pédales et autres accessoires.
COMPUTER/iOS
YC features a built-in USB stereo audio and MIDI interface for Mac, PC and iOS devices. With a single USB cable, you can record the YC audio and MIDI to a DAW and play and monitor virtual instruments.


For organ-focused keyboardists needing great organ sound and control plus a variety of keyboard sounds in an extremely compact package.
For keyboardists needing a variety of keyboard-focused sounds with weighted action and mobility.
For pianists needing the best piano action feel and a variety of keyboard-focused sounds.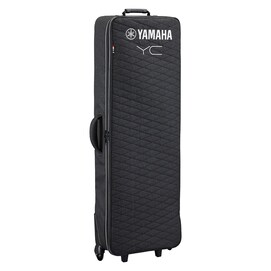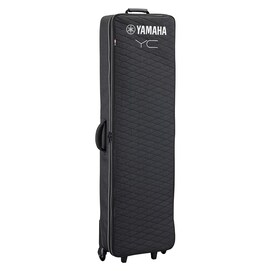 La parfaite reproduction et concordance des couleurs affichées sur ce site ne peut être garantie par Yamaha.
YC Series – YC61, YC73 et YC88