[Digital Piano] Where should I connect my headphone to the piano?
Last Update: 7-6-2019
 Headphones can be connected to the connection labeled "PHONE" or "PHONES/OUTPUT" located to the left of the instrument, underneath the keybed.
Please note that some of the connections such as the "AUXOUT", "SUSTAIN", and "AUX PEDAL" look like the headphone connection.
Ex: CVP-709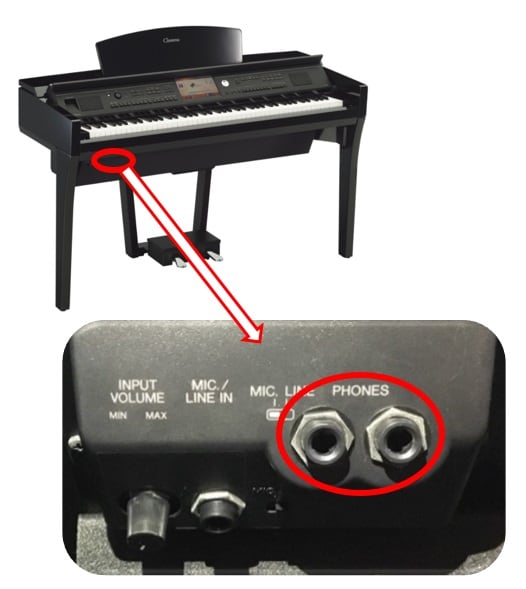 Ex: P-115B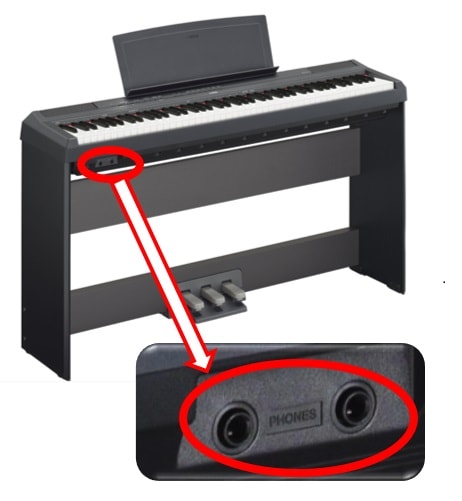 * Designated stand and pedal unit are sold separately.
[NOTE]
If you have the headphone which has stereo mini plug, you need the converter plug (stereo mini plug -> standard stereo phone plug).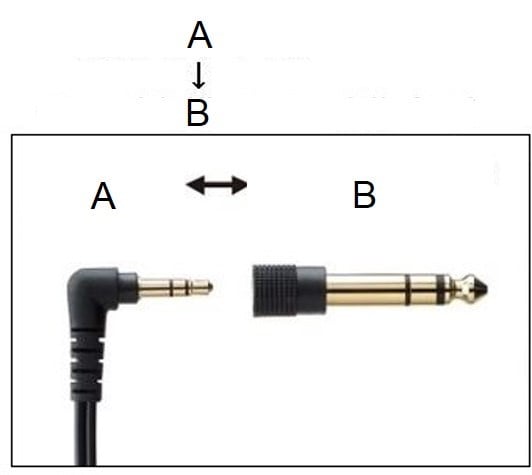 A: 3.5mm (1/8 inch stereo mini)
B: 6.3mm (1/4 inch) converter plug (standard stereo phone plug)