Yamaha, a Member of the Japan National Chapter of the Unstereotype Alliance, Launches Content to Empower Women in the Music Industry
Yamaha, a Member of the Japan National Chapter of the Unstereotype Alliance, Launches Content to Empower Women in the Music Industry
Based on the idea of contributing to the accomplishment of the SDGs through its business, Yamaha Corporation (hereinafter referred to as "Yamaha") actively endorses the vision of the Unstereotype Alliance* led by UN Women (United Nations Women) and has been a member of the Japan National Chapter since December 2020.
The theme for International Women's Day, on March 8, 2022 is "Gender equality today for a sustainable tomorrow". As part of this initiative, Yamaha launched the brand content "Women Who Make Waves" on its website to celebrate women in the music industry and to shed light on the individuality and diversity within each and every one of them.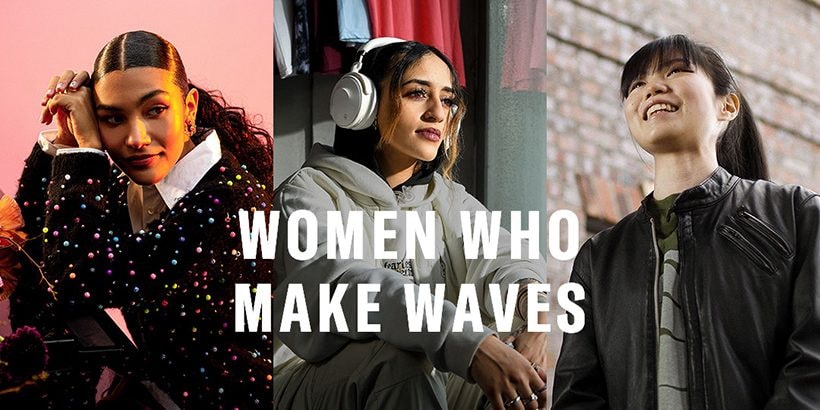 The project, which is led by Yamaha and distributed globally by Yamaha Group, features three female artists from Japan, the UK and Saudi Arabia who share their thoughts on music and their messages as female artists. By giving more exposure to female artists and helping them increase the spotlight on women creatives, we contribute to encouraging industries to be more inclusive and for our music culture to be more sustainable. Also, by sharing the genuine voice of female artists from different backgrounds, we aim to help challenge stereotypes around artists about their gender and identity.
In January 2021, Yamaha also established a Sustainability Committee to promote sustainability activities of the Yamaha Group and are working to overcome challenges toward the creation of a sustainable society not only in Japan, but also on a global scale.
Together with the Unstereotype Alliance, the Yamaha Group will continue to empower all women and girls to express their individuality, sensitivity, and creativity, and to Make Waves with sound and music no matter any obstacles.
*The Unstereotype Alliance seeks to eradicate harmful stereotypes from advertising and media to help create a more equal world. Convened by UN Women, the United Nations entity for Gender Equality, the Alliance collectively acts to empower people in all their diversity (gender, race, class, age, ability, ethnicity, religion, sexuality, language, education, etc.) by using advertising as a force for good to drive positive change all over the world.
For more details of the the Unstereotype Alliance, please see:
Yamaha, a Member of the Japan National Chapter of the Unstereotype Alliance, Launches Content to Empower Women in the Music Industry