State-of-the-Art Live Performance 'Distance Viewing' System, solo Guitar Stool Selected in the Good Design Awards 2021
State-of-the-Art Live Performance 'Distance Viewing' System, solo Guitar Stool Selected in the Good Design Awards 2021
− Yamaha designs selected for 38 consecutive years since 1984 −
Yamaha Corporation announces that two of its designs this year have received a Good Design Award, which is an award sponsored by the Japan Institute of Design Promotion: namely, the state-of-the-art live performance 'Distance Viewing' system being developed by Yamaha, and the solo guitar stools designed by Yamaha.
Many such awards have been won by Yamaha designs in the 38 consecutive years since 1984, including the 2017 Grand Award for its casual wind instrument, Venova™. All of these award-winning designs embody the Yamaha design philosophy, which sets forth five fundamental qualities: designs should have Integrity, should be Innovative, Aesthetic, and Unobtrusive, and should show a commitment to Social Responsibility.
This also marks the second design award to be won by the solo guitar stool design, which was selected to receive the Red Dot Award: Product Design 2020, a German design award highly respected around the world (announced March 2020).
State-of-the-art live performance 'Distance Viewing' system
At a Distance Viewing for music duo ORESAMA held in Tokyo on October 19, 2020.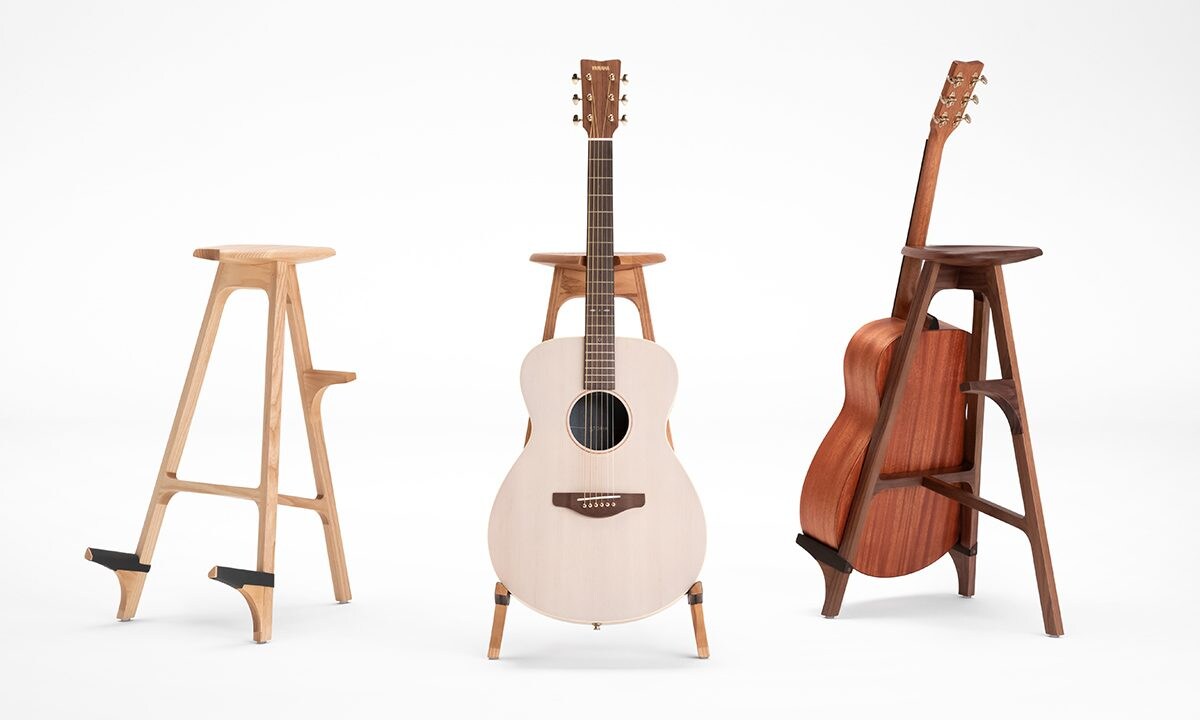 solo guitar stools
Designed by Yamaha, manufactured and sold by MEXARTS
*Guitars not included
State-of-the-art live performance 'Distance Viewing' system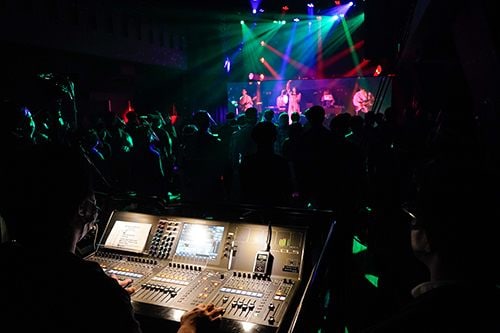 A state-of-the-art system that records the live performances of artists faithfully and then reproduces them virtually onstage. The system was developed to allow live music venues to offer new content to attract audiences, as many such venues are struggling to survive due to the effects of the COVID-19 pandemic. Distance Viewing reproduces the live sound of performances perfectly, and brings them to life on large screens with realistic life-size images and the same lighting effects as a real concert. The system continues to be further developed as a solution for live music venues to draw audiences back in and increase profits by allowing them to offer repeated viewings of live performances that fans were unable to attend in an environment similar to that of the original performance, even when restrictions on visitor numbers are in place.
solo Guitar Stools (only sold in Japan and China)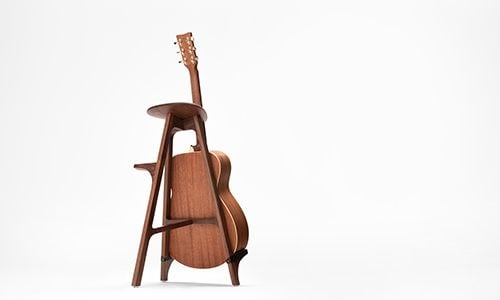 Designed by Yamaha, these stools also function as a guitar stand. Protrusions set low on two of the three legs serve as supports for the guitar when the stool is used as a guitar stand, while a knob set higher up on the remaining leg can be used by players to rest their leg when playing. The surface of the seat looks like a guitar pick when seen from above and has been crafted so that the upper surface is comfortable to sit on, while the underside feels pleasant to hold. Yamaha released a conceptual prototype of the stool in 2010, which was productized by Chinese furniture manufacturer MEXARTS and released by the same company in September 2019 for sale in China. Sales in Japan began in March 2021.
*Guitars not included
・Yamaha Design Official Website:
State-of-the-Art Live Performance 'Distance Viewing' System, solo Guitar Stool Selected in the Good Design Awards 2021