Sign In Function and Member System Added to the Website
Sign In Function and Member System Added to the Website
As of March 26, 2019, Yamaha Corporation added a sign in function to this website. By signing in, you will be able to register the Yamaha products you own and/or subscribe to the newsletter. Yamaha plans to gradually expand services going forward, such as distributing information on special sales campaigns and product-related information. Also, you will be able to easily sign in from the social network accounts you are currently using.
How to sign in and register a new account
To sign in or register a new account, please click or tap on the user icon on the top right of "Sign In or Register" screen.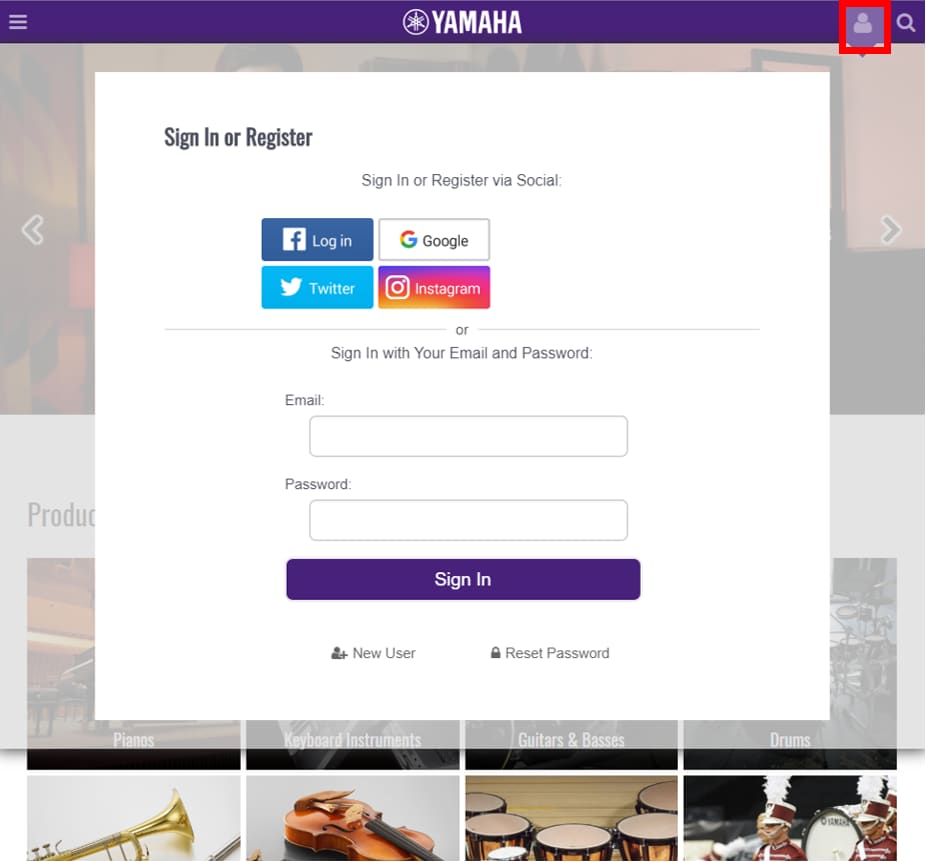 To persons making use of the Online Member system
If you sign in before (UTC 2:00 am) September 26, 2019, you may continue to use your current accounts (with the same email address and password) of the Online Member.
For details on how information registered on Online Member is being handled, please access Online Member website from the link below:
For inquiries
Please access "About Account Registration"
For other inquiries, access and make use of the following inquiry form:
Sign In Function and Member System Added to the Website