Yamaha Pro Audio Celebrates 50 Years of Innovation and Collaboration With Our Customers
Yamaha Pro Audio Celebrates 50 Years of Innovation and Collaboration With Our Customers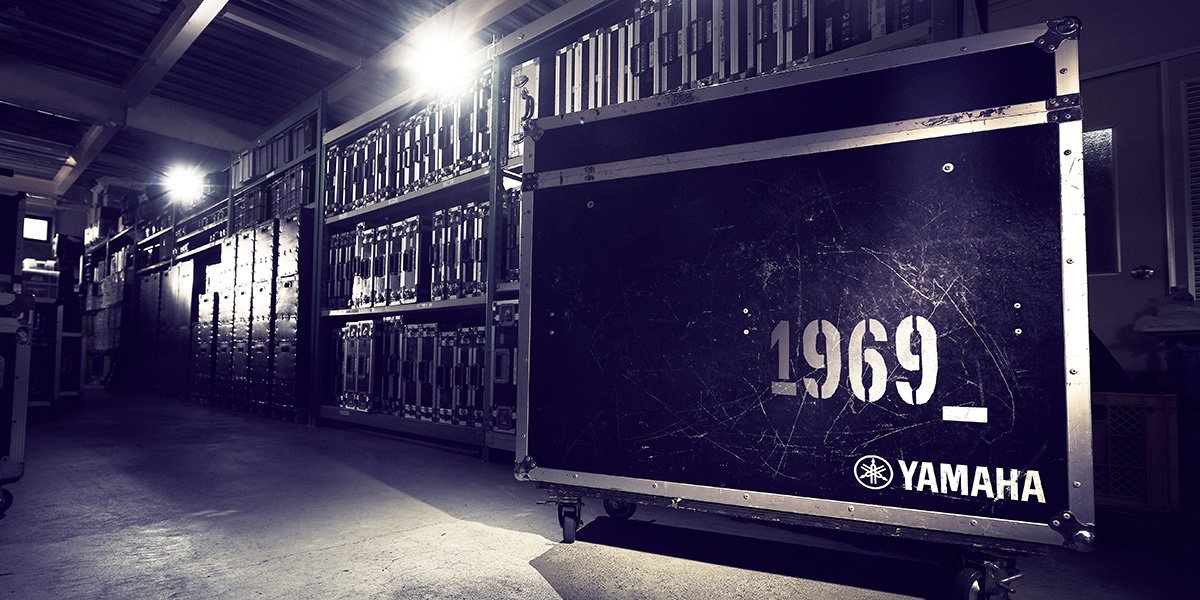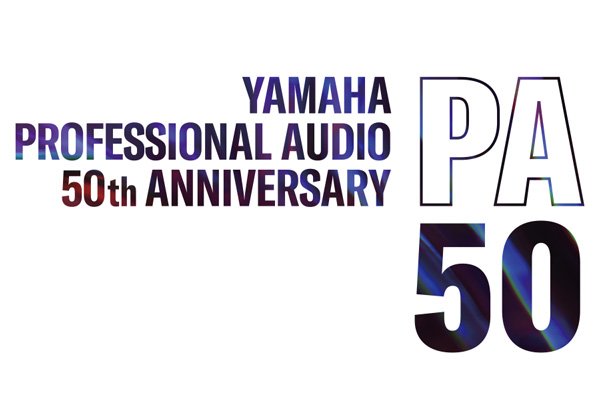 As we look back on our full 50 years since developing Yamaha's very first professional audio product in 1969, we'd like to take this occasion to thank all of our customers—from end-users and dealers, to consultants and installers— for choosing our products, and Yamaha Pro Audio in general as a partner for your musical journey.
Our prolific history of tackling new challenges and spearheading innovation began in 1969 with the release of the VA120 and VA180 Vocal Amp Systems representing Yamaha's first foray into professional audio territory and featured designs based on technology developed for our existing home audio products. Each consisted of a vocal mixer and powered speakers, reflecting the state of live audio at the time when vocals were amplified and mixed independently of other instruments for live shows in intimate to mid-sized venues.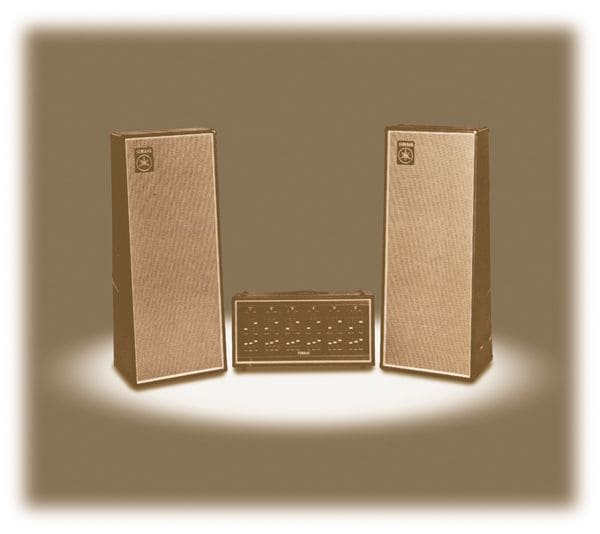 For larger venues, full-scale PA systems with multiple mic'ed instruments were becoming a necessity, and in 1974 Yamaha released the PM1000 mixing console as a direct response to the growing demands of the professional audio market. One of the first professional mixers in history, the PM1000 became an industry standard and ultimately spawned a succession of PM Series consoles that continue to define the state of the art to this day.
In the early 1980's, Yamaha founded a Digital Signal Processing (DSP) Research Group that was dedicated to developing digital technologies that could replicate analog audio characteristics and ultimately change the architecture of audio recording and sound reinforcement. One such technology was the development of custom-made LSI chips that were initially used for the REV1 digital reverb unit (1983) and the SPX90 digital multi-effector (1986), and ultimately serve as the foundation for Yamaha's first digital mixer the DMP7 (1987), and eventually Yamaha's first ever professional digital mixing console, the PM1D (2001).
As a result of these innovations and resultant mindset of aspiring to design products that set a new standard in their respective markets, Yamaha Pro Audio now supports a wide range of applications from live sound reinforcement and broadcast studios to theatres and commercial installations, with our vast product lineups of mixing consoles, power amplifiers, loudspeakers, processors, and immersive sound solutions.
And throughout this journey of discovery, of trial and error, and challenges met and exceeded, it is our intimate interaction with the people who would use, and ultimately guide the development of our products, that made it possible for us to truly understand the depth of our aspirations. We stood next to audio engineers to experience what they see and hear while overseeing a live mix; we interviewed them at length to get a true understanding of what they required from their gear; we worked side-by-side with third party collaborators to develop sought after, high-quality effects and functions for our products; we sat with dealers, system integrators, and consultants to discuss how to deliver our products and solutions to as many customers as possible.
It goes without saying that just about any business relies on its customer base to assure success and growth, but at Yamaha Pro Audio we have developed a unique and special partnership with the people who use our products and choose us for their most important musical endeavors, and we wouldn't be celebrating this landmark achievement without your invaluable support. Thank you for 50 years of innovation and collaboration. Here's to 50 more!
Yamaha Pro Audio Celebrates 50 Years of Innovation and Collaboration With Our Customers