Celebrated Canadian Pianist Alain Lefèvre Signs to Warner Classics
Celebrated Canadian Pianist Alain Lefèvre Signs to Warner Classics
The pianist and composer embarks on a new long-term relationship with Warner Classics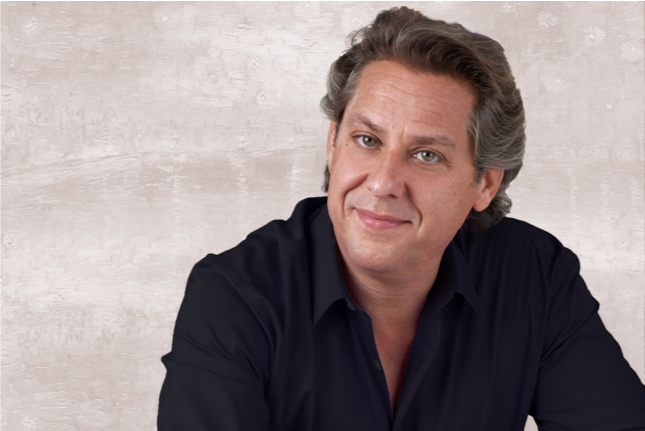 French born Canadian pianist and composer, Alain Lefèvre OC CQ has signed a new long-term deal with Warner Classics, opening an exciting new chapter in the life of this acclaimed and prolific artist.
For his Warner Classics debut, Années parisiennes, due for release in spring 2019, Lefèvre turns for inspiration to his years in Paris, where he studied both piano and composition at the Conservatoire National Supérieur de Musique de Paris. These years would have a huge impact on him, both as a musician and as a person. He encountered several great artists during his Années parisiennes who would prove to influence him greatly – his piano teacher in Paris, Pierre Sancan, who described Alain as amongst his "most brilliant disciples", his teachers Pierre Max Dubois in composition and Geneviève Joy in chamber music, and the great violinist Christian Ferras, who, moved by a performance he heard on Radio France, asked the young pianist to collaborate. Following hugely successful recitals with Ferras at Salle Gaveau in Paris and on tour, Ferras died suddenly, interrupting their concerts in Spain. A touching tribute concert dedicated to Ferras took place at the Châtelet in Paris, in which Lefèvre was joined on stage by Isaac Stern and Ivry Gitlis. Upon graduating from the Paris Conservatoire, where he was awarded first prizes in both piano and chamber music, he went on to win the Grand Prix at the Alfred Cortot International Piano Competition and gave his debut at Salle Pleyel, Paris to huge critical acclaim.
Of the new partnership, Lefèvre says, "To have been approached and signed by the legendary label Warner Classics, which features the greatest artists of all time, comes as an achievement in one's life and I can only feel humbled by this eloquent endorsement."
Executive Vice President of A&R Jean-Philippe Rolland says, "Alain Lefèvre is one of Canada's greatest artists and communicators, and we are incredibly excited and proud to welcome him into the Warner Classics family."
Watch this « must see » video and a fascinating journey into the heart of Walter Boudreau's LIVE recording of his Concerto de l'Asile performed by Alain, on the superb Yamaha CFX, provided by Yamaha Music Canada, with the National Arts Centre Orchestra and its chief conductor Alexander Shelley. Alain appears on the Analekta label for the last time, as a courtesy from Warner Classics.
PROFILE
Acclaimed as a "hero" (Los Angeles Times), a "spectacular pianist" (Fanfare), a "smashing performer" (Washington Post), an "artistic winner" (Music Week, London), a "genial talent" (The Gazette), and as "10 of the most agile fingers to have emerged from Quebec…" (Toronto Star), Canadian pianist and composer Alain Lefèvre has a sparkling international career, touring repeatedly world-wide, performing to prestigious venues (Carnegie Hall, Kennedy Center, Royal Albert Hall, Royal Festival Hall, Théatre des Champs-Élysées, Théatre du Châtelet, Salle Pleyel, Teatro Colon, Palacio de Bellas Artes, Herodes Atticus Theatre, Epidavros Theatre…) in recital and with international orchestras and leading conductors. Saluted by the international press, for his "phenomenal technique" (The Spectator), his "sovereign mastery" (Hamburger Abendblatt), his deep sensitivity and exhilarating personality, Alain Lefèvre is a pianist who "breaks the mold" (International PIANO, London), and most importantly, an artist who "truly stands out from the typical trends and artifices offered on the international scene" (Classica). Some of his interpretations were described as "unparalleled" (Westdeutsche Zeitung), and even unsurpassed "in memory" (Los Angeles Times). Guest soloist to a number of orchestras, he has appeared with the Royal Philharmonic Orchestra in London, the London Mozart Players, the Orchestre National de France, the Orchestre Philharmonique de Monte-Carlo, the Philharmonie de Lorraine, the Philadelphia Orchestra, the Detroit Symphony, the National Symphony (Washington D.C.), the Orchestra of St-Luke's, the Houston Symphony, the Tucson Symphony Orchestra, the Long Beach Symphony, the Pacific Symphony Orchestra, the China Philharmonic Orchestra, the Guangzhou Symphony Orchestra, the Shanghaï Symphony Orchestra, the Malaysian Philharmonic in Kuala Lumpur, the SWR in Stuttgart, the Hambürg Symphony, the Oper Komische Orchestra in Berlin, the Stuttgart and Wuppertal Symphonies, the Nuremberg Symphony, the Montreal Symphony Orchestra, the Toronto Symphony, the Quebec Symphony Orchestra, the National Arts Centre Orchestra, the National Symphony Orchestra of Mexico, the National Symphony Orchestra of Buenos Aires and the Moscow Virtuosi, to name but a few. He has also worked with renowned conductors such as Matthias Bamert, James Conlon, Franz-Paul Decker, Charles Dutoit, Christoph Eschenbach, JoAnn Falletta, Lawrence Foster, Jacek Kaspszyk, Bernhard Klee, Claus Peter Flor, George Hanson, Jacques Lacombe, Kent Nagano, Yannick Nézet-Séguin, Jukka-Pekka Saraste, Vladimir Spivakov, Carl St-Clair, Yan Pascal Tortelier and Long Yu. He also worked with composers Pierre Max Dubois, Walter Boudreau, François Dompierre, Henri Dutilleux and John Corigliano. Besides his participation to numerous International Festivals such as Ravinia, Saratoga, Wolf Trap and Vermont Mozart Festivals in the US, Cervantino in Mexico, Istanbul Festival in Turkey, Athens and Epidaurus in Greece, Lanaudière International Festival, and Mostly Mozart at Notre-Dame Basilica. He performed in more than forty countries worldwide.
He has revived the music of André Mathieu in concert in New York, Paris, London, Berlin, Shanghaï… His CD featuring Mathieu's Piano Concerto No.4, described as "truly a work of genius" (Fanfare), topped the Canadian and American charts when released. His discography covers a vast repertoire, from John Corigliano's Piano Concerto, considered to be the reference version by BBC Music Magazine, to Chopin's 24 Preludes, where the critic "celebrates Alain Lefèvre", placing him alongside with the recordings of the "illustrious" Alicia de Larrocha, Ivan Moravec and Arthur Rubinstein (Fanfare). His recording of the Liszt Transcriptions of works by Bach and Wagner, was chosen as a " Télérama event" by Télérama and Audiophile Audition asserted this recital to be as "groundbreaking an illumination of Liszt's transformational art as Gould's was of Bach's pure art nearly half a century ago". "Rhapsodies" came highly recommended by BBC Music Magazine as an "essential purchase", saluting Lefèvre's "greatest passion and excitement". His CD featuring the works of Chausson and Mathieu was amongst the Editors's Choice (Gramophone).
Mr. Lefèvre has won numerous prizes, amongst them a JUNO, an Opus, ten Felix (ADISQ) and the AIB Award (London), for "International personality of the year - Radio", saluting his weekly two hours radio program featuring classical music and broadcasted on ICI Musique/Radio-Canada. He is Officer to the Order of Canada, Chevalier of the National Order of Quebec and Chevalier of the Pléiade Order.
When not on stage, Alain Lefèvre spends time composing, releasing six titles so far, Lylatov, Carnet de notes, Fidèles Insomnies, Jardin d'Images, Rive Gauche and Sas Agapo. In 2017, he was named Honorary Patron of the Concours Musical International de Montréal (CMIM) for a three years term.
Celebrated Canadian Pianist Alain Lefèvre Signs to Warner Classics