Orchestre National de Lille Purchases CFX
Orchestre National de Lille Purchases CFX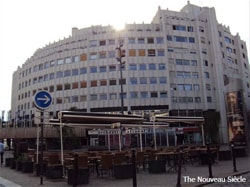 The Orchestra
The Founded in 1976 by its director and principal conductor, Jean-Claude Casadesus, the Orchestre National de Lille gives around one hundred concerts a year, both in the region and touring abroad It abroad. has established itself as one of the leading orchestras in France, and is regularly featured in broadcasts on radio and television. The orchestra asked the internationally acclaimed concert pianist Jean-Efflam Bavouzet to personally select their new CFX concert grand piano.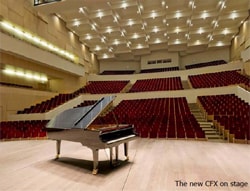 The Piano
The Orchestre National de Lille sent pianist Jean-Efflam Bavouzet to the Selection Room at Yamaha's European Headquarters in Rellingen Germany, where he was able to choose from several CFX pianos. The CFX was developed in partnership with some of the greatest pianists and represents a pinnacle in the evolution of concert grand pianos. Since their launch in 2010 many of the world's top artists have chosen to perform on them. Mr Bavouzet said he was completely satisfied with the CFX he had selected for Lille.

The Hall
The Nouveau Siècle, or New Century Concert Hall is located in central Lille in northern France and was completely renovated and reopened in January of 2013. Designed by the architect Pierre-Louis Carlier the 2,000 seat hall was inspired by many of the world's great concert venues such as the Concertgebouw in Amsterdam and the KKL of Lucerne, and it boasts excellent acoustics. It is the home of the Orchestre National de Lille.
Orchestre National de Lille Purchases CFX