Piano Jazz Legends Stop by for a Jam Session
Piano Jazz Legends Stop by for a Jam Session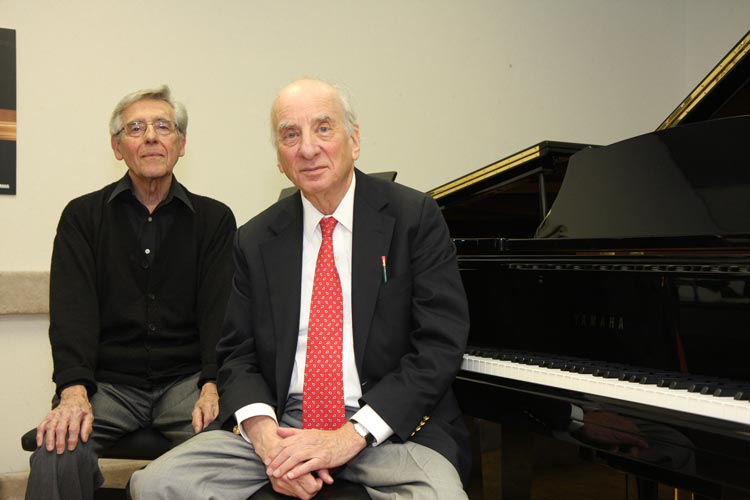 American Jazz legend Dick Hyman visits Yamaha Canada Music headquarters for a musical collaboration session with long-time friend Gene DiNovi.
Throughout a busy musical career that got underway in the early '50s, Dick Hyman has functioned as pianist, organist, arranger, music director, and composer. His versatility in all of these areas has resulted in film scores, orchestral compositions, concert appearances and well over 100 albums recorded under his own name.
After his first visit to Toronto as an accompanist to Carmen McRae in 1971, DiNovi made his home there the following year, reaching legendary status on the Canadian jazz scene over the decades since.
Both octogenarian pianist still peruse an active career of performing composing and recording.
Learn more about these piano legends:
Learn more about the CFX Concert Grand:
Piano Jazz Legends Stop by for a Jam Session