Biography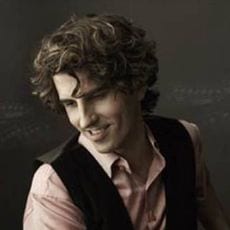 Stephan's musical life began with piano lessons at the age of 4. After an award-winning career through adolescence, he went on to complete an honours degree in composition and piano performance at the University of Western Ontario. He was offered a scholarship to the famed Berklee College of Music in Boston, but instead chose to focus on developing his professional career, signing a publishing deal with Sony/ATV Music Publishing at the age of 22. Throughout his 8-year tenure at Sony/ATV, he matured as a songwriter, producer, arranger and performer, leaving in 2003 to form his own publishing company, Sing Little Penguin Inc.
In addition to the aforementioned superstars, Stephan has also written songs for Olivia Newton-John and international chanteuse Hayley Westenra, as well as pop sensations JC Chasez (former *NSYNC) and Nick Lachey, and Canadian icons Randy Bachman, Murray McLauchlan, Marc Jordan, Edwin, Philosopher Kings and Prozzak.
As an arranger, Stephan has worked with the Toronto Symphony Orchestra, and is regarded internationally as one of the world's premier talents.
Stephan's talent as both a performer and entertainer has taken him across Canada several times, touring with notable artists from the Sony Music roster. He has shared the stage with Randy Bachman, Sophie Milman, and was a featured artist at former US President Bill Clinton's recent 60th birthday celebration in Toronto, alongside Josh Groban, Jon Bon Jovi, Sarah McLachlan and James Taylor. Stephan was invited to return for a second year as the featured performer at the prestigious Canadian Songwriter's Hall of Fame Gala where he performed for a celebrated audience, including inductee Joni Mitchell.
Stephan's own solo performances in support of EXPOSURE are dynamic and engaging - he peppers his moving renditions of album tracks with stories which draw from the experiences of his relatively short but expansive career, shattering audience pre-conceptions about piano players to reveal a charming, accessible and grounded performer whose youthful exuberance captivates even the most fickle fan.
Stephan Moccio plays Yamaha Pianos, exclusively.