Biography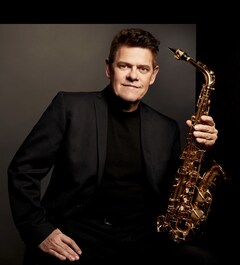 Originally from St-Hyacinthe, Quebec, Bolduc had an early start to his career, playing the saxophone professionally at 15 years of age. In 1982, he moved to Montreal, Quebec where he would work with established saxophonists Sayyd Abdul Al-Khabyyr, Simon Stone and Bob Mover. In the 1980s, Bolduc joined the hard-bop Bernard Primeau Jazz Ensemble and the Vic Vogel Big Band. He studied with New York-based alto saxophonist Steve Coleman and composer Vince Mendoza.
His projects include A Tribute to Charlie Parker, The Random Masters, A Tribute to Dave Brubeck and Sax Zenith with P.J. Perry, Phil Dwyer, Kirk MacDonald and Kelly Jefferson. He has recorded ten albums as a leader, including several with international artists such as bassist Marc Johnson, pianist Kenny Werner and tenor saxophonist Jerry Bergonzi. Several of his albums have received an enthusiastic response on both sides of the Atlantic. One of his most accomplished projects, the CD "Tribute to Charlie Parker", won the FÉLIX Award for Best Jazz Album at the 2011 ADISQ.
Bolduc is an associate professor at the Schulich School of Music, McGill University in Montreal, Canada.