Biography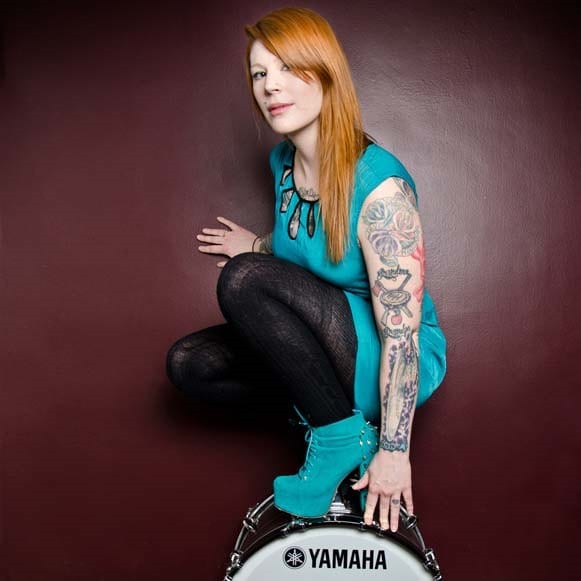 Mercedes Lander was born in Edmonton Alberta, Canada in 1984. She was a founding member of the All Girl Heavy Metal band Kittie - established in 1996, when she was all of 12 years of age.
Mercedes was 15 when Kittie recorded and released their first Album Spit, in January 2000. Their 2nd Album, Oracle, was released in 2002. These albums have since gone on to sell over 1.5 million copies World Wide.
To date, Mercedes and Kittie have toured extensively, played with such notables as Slipknot, co-headlined 2nd Stage at Ozzfest 2000, co-headlined Snowcore 2000 and performed on the Conan O'Brien Show. They have been featured in numerous music magazines such as Metal Edge, Spin, Alternative Press, Rhythm, News Week, Melody Maker, Circus, Hit Parader, Metal Maniacs, Metal Hammer, Kerrang, Daily Telegraph, Drum Magazine etc.
Mercedes has managed to stand out in the very competitive world of metal drumming. Steve Thompson (Guns and Roses, Appetite for Destruction, Korn, Follow the Leader) who produced their 3rd album entitled Until the End, is quoted as saying, "I've worked with a lot of rock bands in the guy department that couldn't hold a candle to Mercedes' style and timing. I mean it is very rare when you can work with a drummer, who doesn't require a click track. I hate click tracks".
Kittie is touring and selling records all over the world. Mercedes is currently using a "Black Heart" Hot Pink OAK Custom set with Hexrack.
Mercedes joined the Yamaha artist family in 1999.