Biography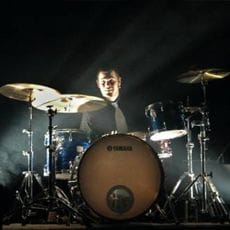 Luc Catellier is a drummer born and raised in Sept-Iles. He only started playing the drums at age 17. It is at age 20, in 2001, that he decided to really undertake the adventure of a musical career. He is a graduate of both Cégep St-Laurent and UQAM where he received some invaluable advice and help from Philippe Keyser, Luc Boivin, Pierre Hébert et Paul Picard to fine tune his skills at drums and percussion.
Freelancing is the path that Luc followed to answer his desire to master and play a variety of musical styles. Different projects came about that are vastly different from one another, going from rock to pop, jazz to country without forgetting drum n' bass. Therefore, Luc had the opportunity to play with different bands and artists of the Quebec musical scene including William Deslauriers, Wilfred Le Bouthillier, Claude Barzotti, Lynda Thalie, Mario Pelchat, Michel Legrand, Dany Bédar, Les Vikings to name a few. He was also invited to participate in the 2006 edition of the Montreal Drum Fest, within the Yamaha Rising Star Showcase.
Versatility is definitely the word that best describes Luc. In addition to playing drums and percussion, he is also involved in many other spheres of music such as programming, music direction, and production. Moreover, teaching has allowed Luc to communicate his passion for drums with students aged 6 to 62. Since he has started teaching in 2002, he has developed an interesting method based on his personal experiences, the teachings that he has received from reputed teachers and from his relentless work with his instruments. Besides covering all the important elements of playing drums, his teaching allows students to explore the possibilities of language, sounds, versatility and musicality of their musical instrument, all this while instilling a good work ethic.
Luc's versatility and hard work demonstrate his musical progression.