Biography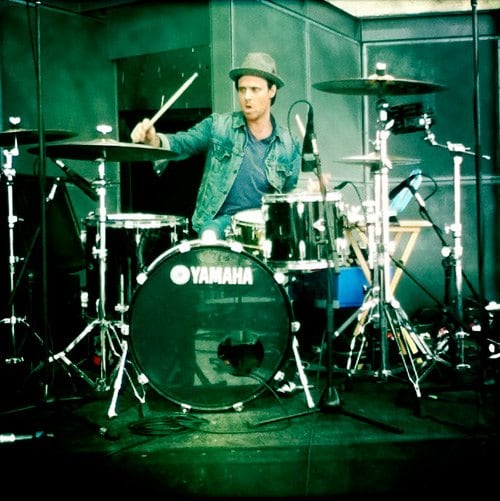 Rimouski-Born drummer Julien Blais has been on the local and international scene for a little while now. Never willingly under the spotlight, he's one of Quebec's most appreciated and awarded underdog drummers.
For the last ten years Julien has toured, played live and recorded with renowned artists such as Coeur de Pirate, The Stills, Metric, Jeremy Fisher, The Sainte Catherines, Melissa Auf der Maur and Daniel Lavoie just to name a few. He Has been on the set of many TV shows in the US and Europe and has thousands of shows throughout the world under his belt.
Self-taught, Julien started playing drums "by accident" at the age of 13. Since then he's pretty much never stopped working behind his kit. He started to perform, illegally, with local old blues cats at his dad's pub while joining local "now-Quebec-cult" Punk Band named X-Large. Only a few years later he made it all the way up to the world-touring scene including a half-year stint in Hollywood working as a "Ghost" Drummer in the finest recording studios.
Now, in his early 30s, Julien is at the top of his game musically stepping from punk to folk to rock to pop gigs, sometimes in the same month.
He's always up to the challenge for a gig that takes him out of his comfort-zone...
Julien is currently Touring with Coeur de Pirate supporting the album "BLONDE".