Biography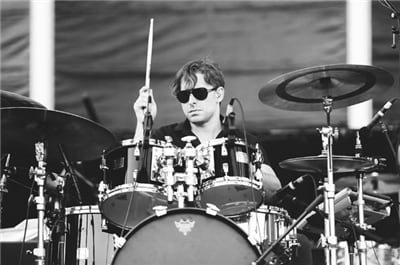 Montreal born Josh Trager is one of Canada's most prominent drummers. An alumnus and scholarship recipient of the Berklee College of Music, he is best known as a member of the platinum selling Sam Roberts Band. The band has released five albums, won six Junos, and has performed at Live 8, for the British Royal Family, and at many other high profile events, festivals and TV shows throughout North America and abroad.
Prior to joining the Sam Roberts Band in 2005, Trager performed at the Montreal International Jazz Festival and Montreal Drum Fest, as part of the Yamaha Rising Star showcase (1999). He was a member of Mahogany Rush from 2001-2005, having been personally selected, at the age of 20, by guitar legend Frank Marino. Trager also appeared on numerous stages and recordings with many great artists; most notably: members of Barenaked Ladies, Jack Bruce (Cream) , Uli Roth(Scorpions), French pop star Jacynthe, James Iha (Smashing Pumpkins), See Spot Run, Torquil Campbell (Stars) and Jonas (supporting 2004 Van Halen tour).
Trager is also a contributor to Canadian Musician, DRUM!, MD blogs and more recently, Drumeo.