Biography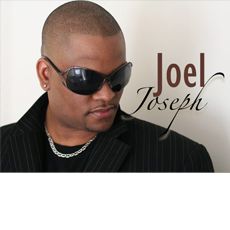 Joel Joseph is an up and coming multi-talented musician, who is poised to arrive on the world stage. As the newest member of Nelly Furtado's band "JJ" will be rocking stages and entertaining audiences around the world. Although still in his twenties, JJ has been a fixture on the Canadian r&b/pop music scene for years, both performing and producing. His skills as a keyboardist has landed him gigs with Canadian acts such as, Jully Black, Snow, Wade O Brown, Ivana Santilli, Glenn Lewis, Divine Brown and most recently rejoining #1 artist Nelly Furtado. His skills as a producer and entrepreneur have landed his production company NuVintage Music Group countless gigs? including remixes for 702 and India Arie. As a saxophonist, through his association with Archie Allyene, he has performed in many jazz festivals throughout Canada. JJ has been very busy through the last couple of years, but feels he is just getting started.
JJ's musical journey began at the early age of 10, when his father enrolled him piano lessons at the royal conservatory of music. His love for music began to grow and instead of going to a regular high school he opted to travel an hour and a half to Cardinal Carter Academy for the arts, where he began playing saxophone and quickly rose to the top of his class; excelling in both music and academics. After high school JJ turned down a scholarship to the University of Toronto to study music at Humber College and, in his first year was awarded a scholarship. He also began touring with Island recording artist Ivana Santilli across Canada.
After college JJ met his current production partner Kenny Moran (who is currently touring with TOTO as second keyboard player and keyboard tech to greg philinganes.) and together started NuVintage Music Group, which for a time had a production deal with soulclap/Universal. Through Nuvintage he has written and produced for signed artists ie (Janelle, Suga Jones, Wade O Brown) as well as signing artists including Kayte Burgess who's latest record "Checked Baggage" will be released in the u.k. and Canada in the summer 2007.
Through reputation, JJ met Dean Jarvis (Musical Director for Nelly Furtado) and quickly became Dean's first call for high profile gigs including the Canadian rock and roll hall of fame, the Ford Galla and ultimately Nelly Furtado. JJ is currently working on a solo groove record slated for release later in the year, and NuVintage's debut compilation will be released May 26th in the U.K. and europe.
Recently Joel has joined up with Jully Black on her Revival Tour who is also a Yamaha artist.
Joel can bee seen playing MOTIF XS, MOTIF-RACK ES, WX5 and AN1X.