Biography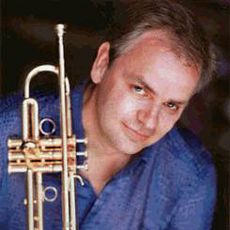 Internationally renowned trumpet soloist Jens Lindemann has achieved a critically acclaimed career as one of the worlds great virtuosos. From the New York Philharmonic and the London Symphony to the Great Wall of China; from the Berlin Philharmonic and the Canadian Brass to Tokyo's Suntory Hall; from a Grammy nomination, and an honorary doctorate; to being heralded as the official trumpeter for the NHL Stanley Cup finals, Jens Lindemann has performed every style of music and entertained every audience imaginable. He has won first prizes in the most important classical trumpet competitions in the world, made numerous television and film appearances and performed at London's 'Last Night of the Proms' for over 40,000 people! Along with his active solo career, in 2001 Jens was also appointed Professor with Distinction at UCLA in Los Angeles.
Jens' proven ability to perform as a diverse artist places him at the front of a new generation of musicians. Classically trained at The Juilliard School, he has also performed and recorded pop and jazz styles extensively. A prodigious talent, Jens performed as a soloist with orchestras and won accolades at numerous jazz festivals while still in his teens. Since then he has performed with conductors such as Sir Neville Marriner, Charles Dutoit, Gerard Schwarz, Bramwell Tovey and Jukka-Pekka Saraste and many orchestras including the London Symphony, Philadelphia, Atlanta, Washington, New York (Brass), Seattle, Dallas, Houston, St. Louis, Detroit, Toronto, Montreal, Vancouver, Bayerischer Rundfunk, Rotterdam, Seoul, Warsaw, Welsh Chamber, Buenos Aires Chamber, I Virtuoso di Roma, and Mostly Mozart at Lincoln Center.
A prizewinner at numerous competitions including the prestigious ARD in Munich, Jens also placed first, by unanimous juries, at both the Prague and Ellsworth Smith (Florida) International Trumpet Competitions in 1992. In 1998, to rave reviews, he gave the North American premiere of the Bernd Alois Zimmermann Concerto, a major European work which pays homage to American jazz, with the Toronto Symphony. Jens has recorded extensively for BMG records, EMI, the C.B.C., and the B.B.C. He holds degrees from McGill University and Juilliard and has also served on the faculties of the Santa Barbara Music Academy of the West, University of Toronto and the Banff Centre for the Arts. Along with his active solo career, in 2001 Jens was also appointed 'Professor with Distinction' at UCLA in Los Angeles.
"In my experience as a performer, success lies in the exchange of energy between artist, audience, and music. Transcending the boundaries of style, language, and culture is, for me, the ultimate challenge in musical communication. The tonal colors inherent to the trumpet make it an ideal instrument for such diverse musical expression.
"I have played Yamaha trumpets for more than twenty years because I have found them to have the most consistent response, intonation, and sound. A great trumpet is meant to allow a player to reach any musical potential that they can imagine? Yamahas have always allowed me to do that!"
Jens plays the YTR-8335RGS