Biography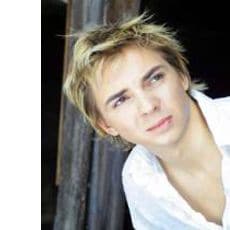 Eugene Draw was born in Moscow in 1982. His parents immersed the family in the traditional cultural influences of their homeland. At age nine, the family moved to Canada. Eugene enthusiastically took up the violin two years later. In addition to private lessons, Eugene soon enrolled at the Royal Conservatory of Music in Toronto. By age thirteen, he began busking. He was featured in a Toronto newspaper article as one of the country's promising new talents. Eugene incorporated his earlier dance training into his onstage violin performance, easily mixing classical movement with pop-locking break-dancing.
Eugene is as equally at home on centre stage as Dr. Draw, the violin virtuoso and club sensation, as he is behind the scenes choreographing and composing for film and television. Other recent engagements include the Russian Consulate in New York City, the Louis Vuitton 150th Birthday Bash and playing at the 2004 Grand Prix in Montreal. He played main stage alongside Patti Labelle at the 2004 Fashion Cares fundraiser for Much More Music and Fashion Television.
Eugene's recent release, "The City" features the single "Ave Maria" (Pulse) and is available at most Canadian retailers. His album release date in the U.S. is October 19th, 2004. Eugene is managed by Alchemy Entertainment, 416.929.1513.
Eugene plays a Yamaha Silent Electric Violin model SV200 and uses a Yamaha Carbon Bow.