Biography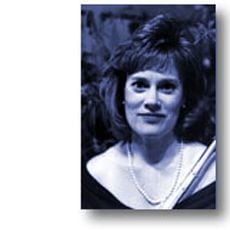 Dorothy Speers received her Bachelor of Music in Performance from Queen's University and her Master's of Music in Performance from the University of Alberta. She is a recipient of the Beryl Barnes Scholarship for Excellence in Performance from the University of Alberta and also received the prestigious Kingston Symphony Scholarship while in attendance at Queen's.
Dorothy has studied and performed in master classes with Aurele Nicolet, William Bennett, Louis Moyse, Julius Baker, James Walker, Camille Churchfield, Shelley Younge and Harlan Greene. She has performed with the Kingston Symphony, Aspen Festival Orchestra, Edmonton Symphony, Alberta Baroque Ensemble, Edmonton Wind Sinfonia, many musical theatre productions, and in numerous small ensembles.
In addition to being on staff at Grant MacEwan College, Dorothy also teaches at North American Baptist College, has a large private flute studio and is the conductor of the Transverse Winds Flute Choirs. She is in constant demand as an adjudicator and clinician throughout the province.
Dot performs on a YFL992H Handmade Yamaha Gold Flute and a YPC81 Piccolo.