Biography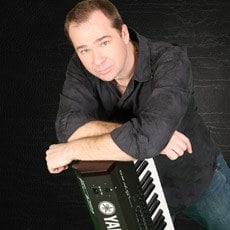 Don Laframboise is an accomplished keyboardist/vocalist who grew up in Brantford Ontario. Currently he is living in St. Thomas, Ontario with his wife and two daughters. Over the past 22 years he has played with several bands and served as a session player on recordings for multiple artists.
Over the years Don has had the honour of opening for many artists. Some of these artists include Keith Urban, Trace Adkins, Montgomery Gentry, Martina McBride, Lady Antebellum, Jason Aldean, Aaron Pritchett, George Canyon, Trooper, Emerson Drive, Doc Walker, The Road Hammers, David Wilcox and Blue Rodeo.
Don is currently playing with the band Dry County which is described as "AC/DC meets Alabama". Don is one of the founding members of Dry County, and 10 years later the band is stronger than ever. They regularly fill various venues to capacity and have played events in Nashville and Las Vegas. Fighter Heath Herring chose Dry County's single "Waitin' on Hank" as the entrance theme for his U.F.C. 87 fight against Brock Lesnar. Recently Dry County won the Fans Choice Award for Best Band at the Hamilton Music Awards 2010.
Don uses the Yamaha S70 XS for stage performances and theYamaha CVP 307 for home use. "I love the rich piano sounds of the Yamaha keyboards". Look up Don from Dry County at www.drycountyband.com and check out their latest album "Cowboy Up".